Secretaire
Jean-Henri Riesener
Information about Secretaire
Year created:

1783

Creator:

Jean-Henri Riesener

Country of Origin:

France

Dimensions:

139.6 x 80.5 x 42 cm

Collection:

Furniture

Gallery:

The Study
Queen Marie-Antoinette commissioned some of the most brilliant craftsmen of the 18th century to make furniture for her rooms. This desk, with a drop-down front that hides a number of shelves and small drawers, was made by her favourite cabinet-maker, Jean-Henri Riesener, a German immigrant who produced new and exciting designs for the royal court.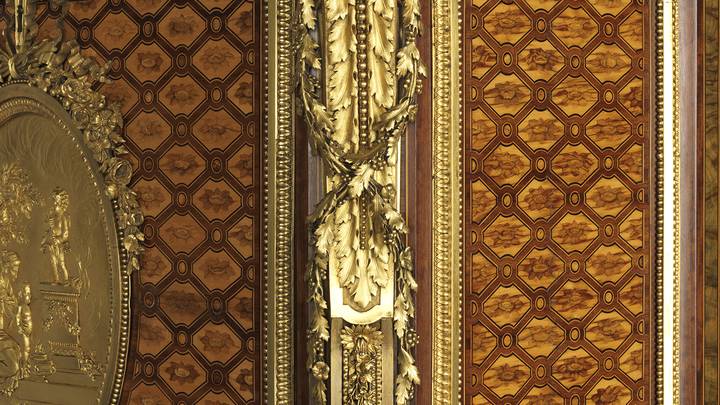 The Riesener Project
The Wallace Collection is lucky to possess ten pieces attributed to Riesener, many of them from Marie-Antoinette's private apartments. Over the past few years we have been conducting a research project to learn more about the furniture maker and his workshop, and to cast light on the materials he used, the way in which his business operated and the evolution of his designs. We have been joined in this project by Waddesdon Manor and the Royal Collection Trust, who also own important collections of Riesener furniture.
Learn more about The Riesener Project and view our dedicated Riesener site