Tours
Great Gallery Highlights Tours
Join us for a short tour of some of the splendours of our Great Gallery.
Wednesday to Sunday at 14.30 (duration: 30 minutes)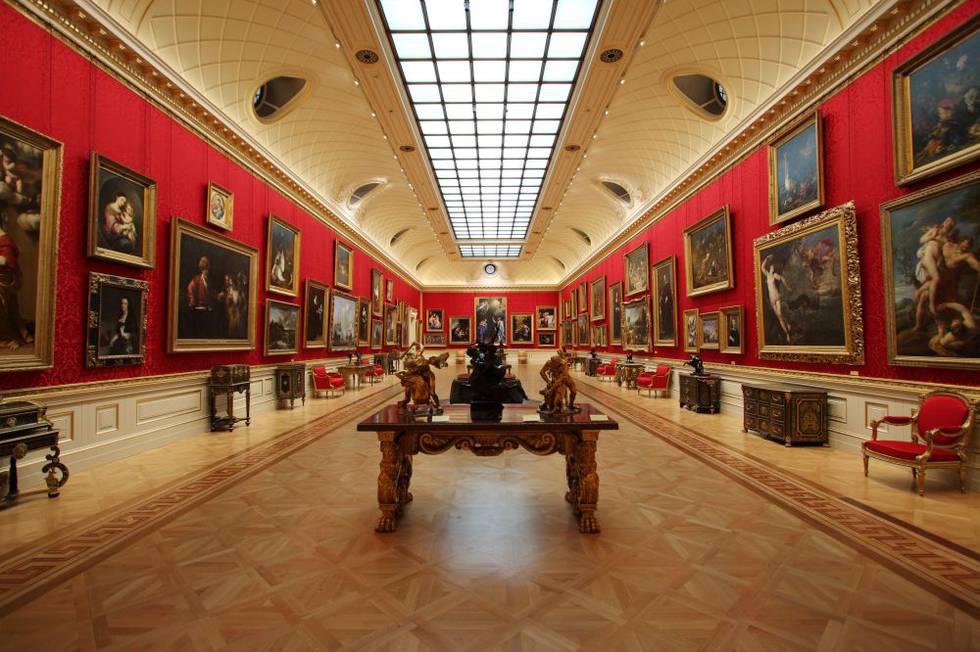 VIRTUAL TOURS
Make a virtual visit to the Wallace Collection with our online introductory tours. Designed for adult groups and delivered by one of our experienced guide lecturers, our online introduction will take you on a virtual journey through the masterpieces of the Wallace Collection.
From the rarest armour to breath-taking decorative arts and some of the world's most iconic paintings, discover hidden gems alongside some of our most famous works – and uncover the stories behind how the collection was formed.
Contact the Learning Team today by emailing booking@wallacecollection.org to discuss a booking for your group.