Explore our world-famous collection of paintings, sculpture, ceramics, furniture and arms and armour through the free Wallace Collection digital guide from anywhere in the world.
Accessing the App
Click here to download the Bloomberg Connects app on your mobile or tablet. Once downloaded, search for 'Wallace Collection'.
At the museum, simply connect to our free wifi and you will be prompted to download the app. You can also search for 'Bloomberg Connects' on the App Store or Google Play.
Subject to availability, we have a limited number of devices with the app available to borrow from the front desk - please ask a member of staff for details.
The app is available in many languages (including Arabic, Welsh, German, Greek, Ukrainian, Spanish, French, Portuguese, Russian, Italian, Korean, Chinese, and Dutch) thanks to integration with Google Translate, and has options to explore the collection via audio description or BSL.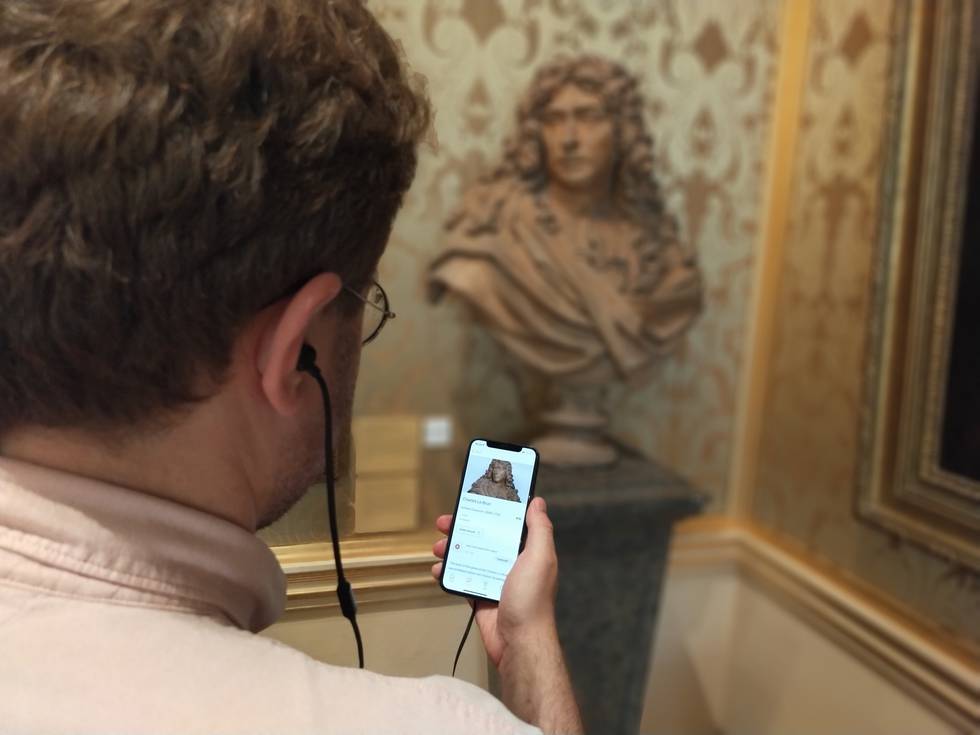 Discover our collection
On the app, you'll find maps, video interviews with curators and staff, audio clips and more. Explore the Wallace Collection room-by-room, or delve into our Perspectives section to hear guest experts share thoughts and insights into the extraordinary artworks on display.
When visiting the museum, look for Bloomberg Connects Look-Up Numbers next to artworks in the galleries. Use the number to easily find the artwork in the app, and discover the history and context of the piece.
You will also find short articles about the history of the Wallace Collection, information about forthcoming exhibitions and displays, links to our latest digital content and more.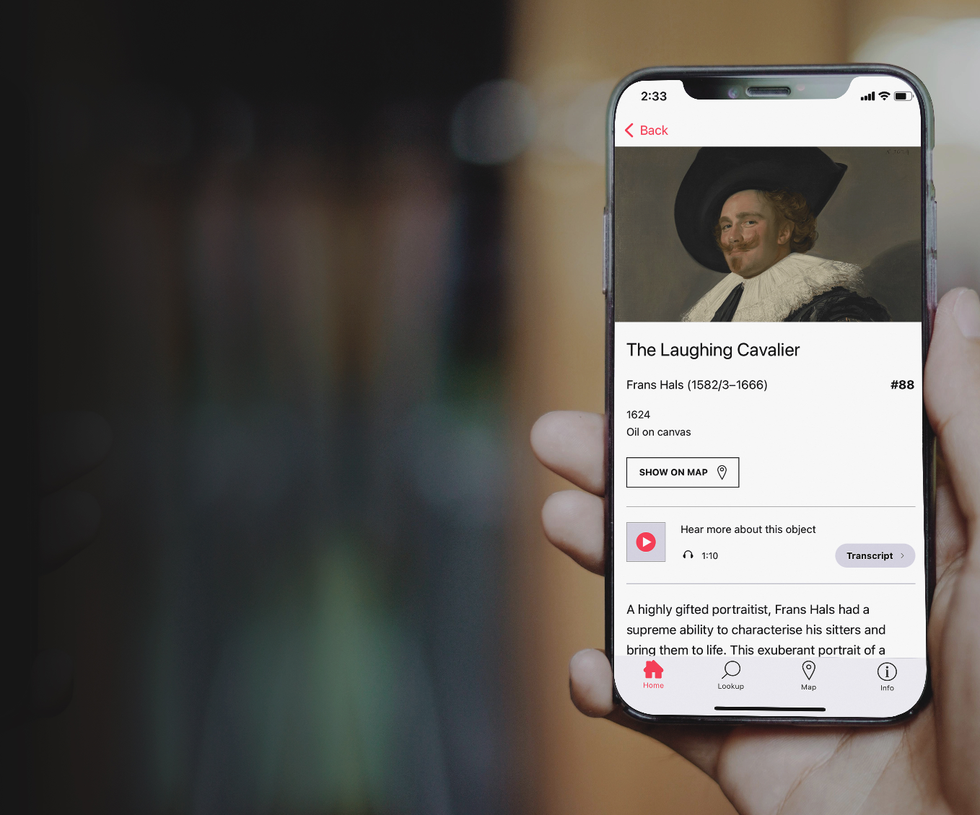 About Bloomberg Connects
We are delighted to work in partnership with Bloomberg Philanthropies to make this digital guide possible.
The Bloomberg Connects app is a free digital guide showcasing cultural organisations around the world, making it easy to access and engage with arts and culture from mobile devices, anytime, anywhere. The app allows you to explore over 150 collections from botanical gardens, performance venues, outdoor sculpture parks and museums around the world.