Two views of Venice
Canaletto
Information about Two views of Venice
Year created:

c. 1735-44

Creator:

Canaletto

Country of Origin:

Italy

Dimensions:

129.2 x 188.9 cm

Collection:

Paintings

Gallery:

Great Gallery
These two large views are among Canaletto's finest paintings. Both represent the Bacino di San Marco - Venice's inner harbour of Saint Mark's - from opposite vantage points. They were acquired by the 1st Marquess of Hertford, one of the founders of the Wallace Collection, who travelled to Italy in 1738-39 when Canaletto was at the height of his career. Such views were extremely popular with British Grand Tourists who admired Canaletto's apparent topographical accuracy and desired views of Venice to take back home as souvenirs.
The Venetian Views Conservation Project, launched in 2016 in collaboration with the Hamilton Kerr Institute at the University of Cambridge, undertook the most up-to-date technical and scholarly research into each of these captivating paintings, and cleaned and restored each picture to its original splendour.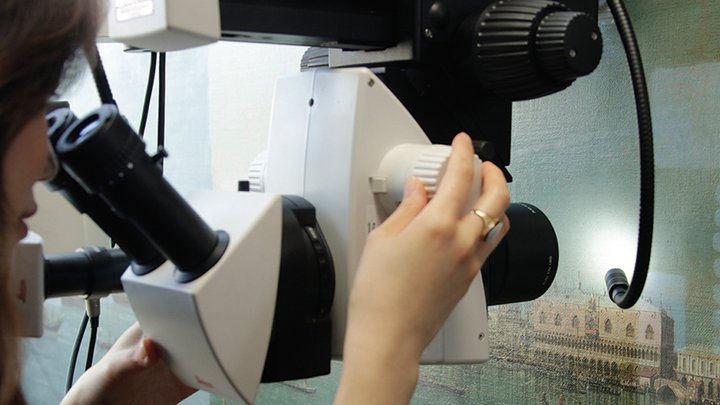 We are extremely grateful to the generous donors who made this conservation and research project possible.