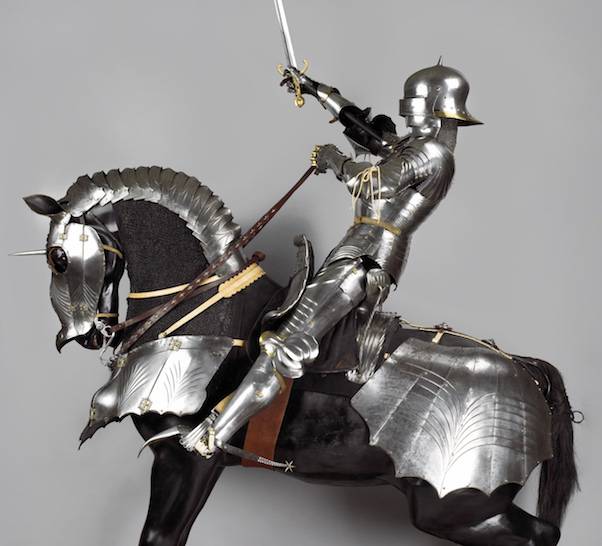 Discovering Armour - Primary School Live Digital Session for KS2.
Duration: 45 minutes. Year-round session.
In this fun and interactive session delivered by one of our artist educators via Zoom, pupils will find out how armour developed through time by examining paintings and armour from our unique collection. They will explore how different ranks, from knights to (the most humble) footsoldiers protected themselves in battle. They will investigate the purpose, materials, and styles of armour in the 15th and 16th century.