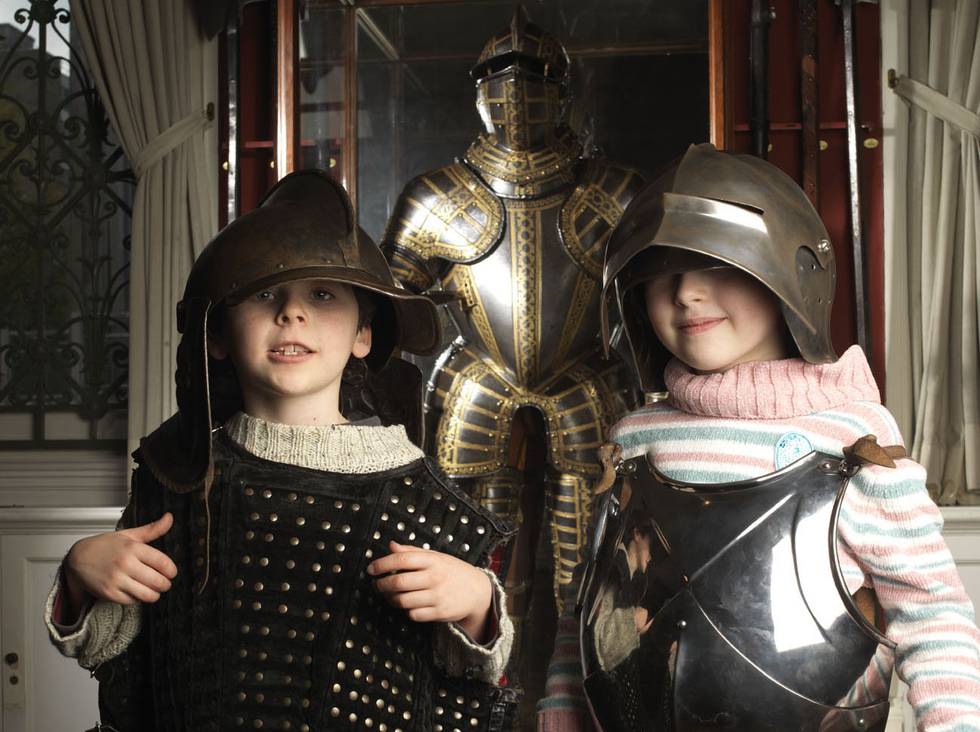 Primary School Session for KS2.
Duration 1.5 hours. Year-round session.
By examining original sources, paintings and armour, pupils will find out how armour developed through the ages and why less than a third of an army in medieval and Tudor times fought wearing full plate-armour. Pupils will discover how different ranks, from knights to the lowest footsoldier protected themselves in battle. They will investigate the purpose, materials, production and styles of armour over one hundred years through handling and trying on original armour.
"Question and answer session was excellent. Children loved trying on different bits of armour and then sketching."
- Teacher