Get Creative
Inspire your creativity at home with our short, instructional videos and downloadable activities.
Bring a museum object to life with your own Jumping Jack.
You will need: String and thread, pencil and rubber, compass, masking and sellotape, glue, ruler and scissors, knitting needle, A4 card and newspaper cuttings, and a printed museum object.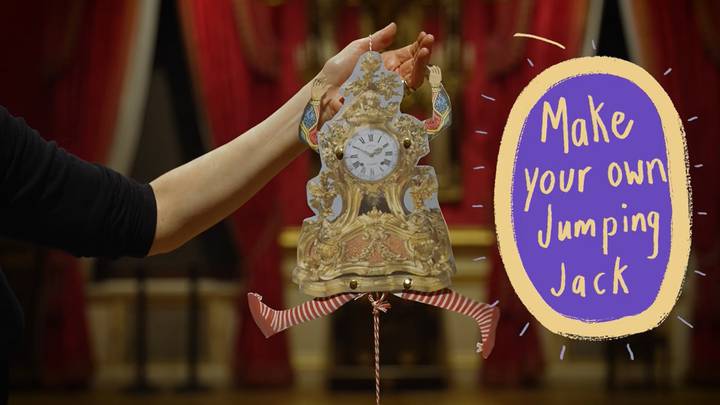 Understand perspective and create your own museum room.
You will need: A4 coloured card and paper, scissors and glue, pen and pencil, ruler and string, printouts of paintings and other museum objects.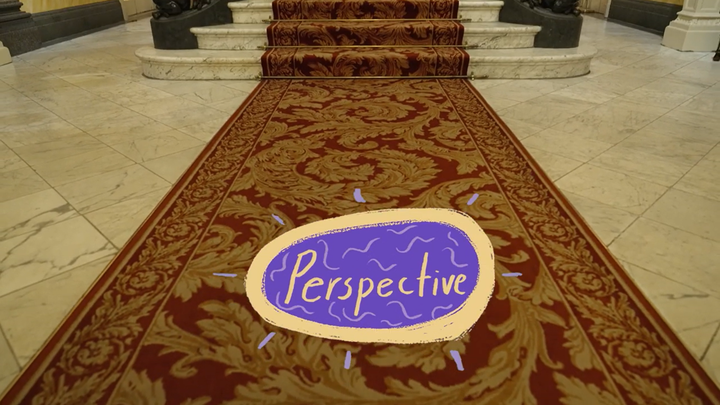 Make your own pop-up knights in shining armour.
You will need: A4 and A3 coloured card, gold card, tracing or greaseproof paper, scissors and glue, pencil, and knight on horseback templates.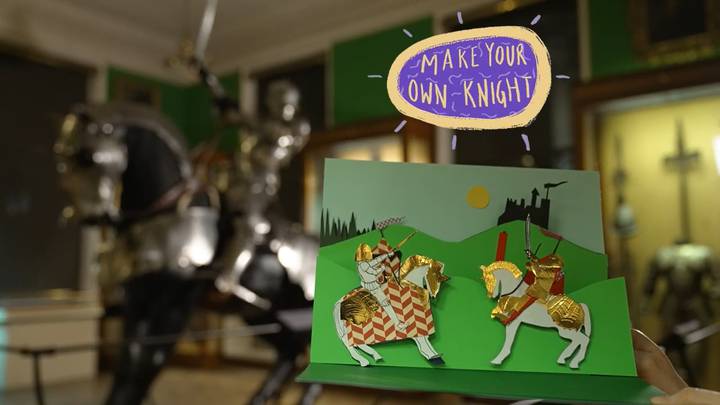 Make your own 3D theatre box inspired by Fragonard's The Swing.
You will need: A4 black, coloured and decorated card, string, sellotape and glue, ruler and pencil, paint, knitting needle and a printout of The Swing.