Sir Richard Wallace: The Collector
20 June 2018 - 6 January 2019
In 2018, the Wallace Collection celebrated the 200th birthday of our founder, Sir Richard Wallace.
The supposed illegitimate son of the Fourth Marquess of Hertford, Sir Richard Wallace unexpectedly inherited the Marquess's dazzling collection of art, an act which was to change the direction of his own life and that of the masterpieces in his care.
A major international philanthropist and cultural luminary of his time, yet also an enigmatic and private individual, Sir Richard believed in sharing his inheritance with a wider audience. He was also a prominent collector, adding extensively to the Collection prior to his death in 1890.
During the bicentenary year, we explored the many facets of this extraordinary and undiscovered man. Our flagship exhibition, Sir Richard Wallace: The Collector, highlighted for the first time Sir Richard's personal contributions to the Collection we know today, focusing on the diverse and idiosyncratic works of art he acquired and his considerable philanthropic legacy.
The exhibition also featured works from the archive, including the extraordinary Hertford House Visitors' Book (1876-1897) – a large leather bound book, signed by all the people who came to see Sir Richard's art collection.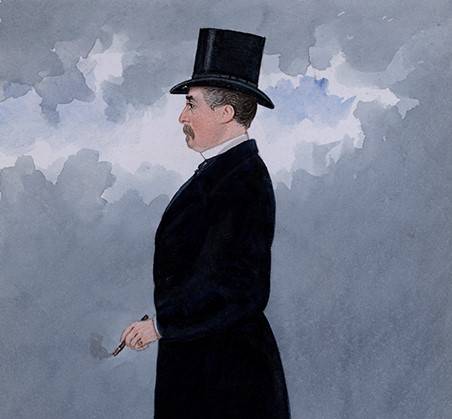 The exhibition was accompanied by a new publication, Sir Richard Wallace: Connoisseur, Collector and Philanthropist by Wallace Collection Curator Suzanne Higgott, which shed new light on Sir Richard's life and times.
There was also a full programme of events and family activities, ranging from Muso: Singing Wallace to Life, a site specific performance by innovative theatre company Impropera, to The Knight in Art, a four-week course inspired by Sir Richard's passion for collecting arms and armour. Throughout 2018, the 'Treasure of the Month' series focused on artworks collected by Sir Richard, with associated talks from the curators, a Sir Richard Wallace Trail throughout the museum, plus monthly film screenings exploring the world in which Sir Richard lived.