3 December 2019 – 13 September 2020
Presented in partnership with DAG
★★★★★ — The Guardian
★★★★ — Telegraph
★★★★ — Time Out
★★★★ — Londonist
Guest curated by renowned writer and historian William Dalrymple, Forgotten Masters: Indian Painting for the East India Company was the first UK exhibition of works by Indian master painters commissioned by East India Company officials in the late eighteenth and nineteenth centuries. It was an unprecedented opportunity to see these vivid and highly original paintings together for the first time, recognising them as among the greatest masterpieces of Indian painting.
The exhibition honoured historically overlooked artists including Shaikh Zain ud-Din, Bhawani Das, Shaikh Mohammad Amir of Karriah, Sita Ram and Ghulam Ali Khan and shed light on a forgotten moment in Anglo-Indian history. Reflecting both the beauty of the natural world and the social reality of the time, these dazzling and often surprising artworks offer a rare glimpse of the cultural fusion between British and Indian artistic styles during this period.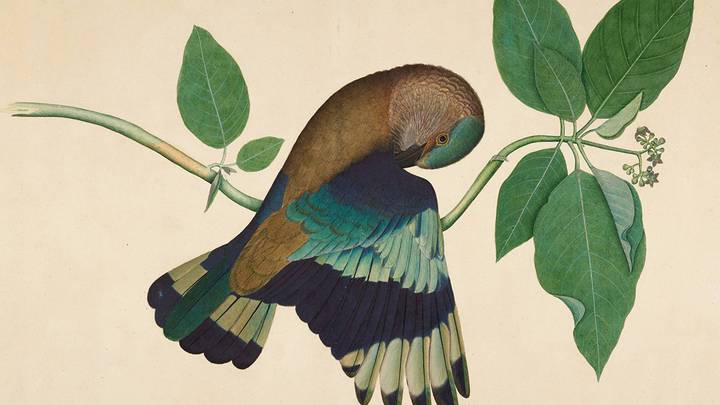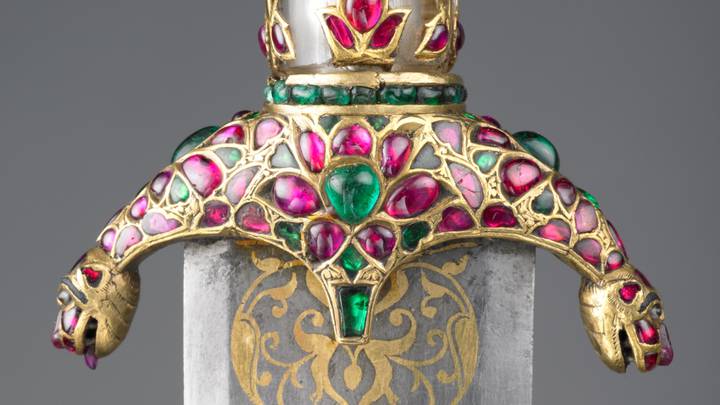 Read the Introduction to Forgotten Masters video transcript
Forgotten Masters Introduction:
Forgotten Masters: Indian Painting for the East India Company. Curated by William Dalrymple.
The Wallace Collection. In partnership with DAG.
Introducing the exhibition with Wallace Collection Director, Dr Xavier Bray, and Curator, William Dalrymple.
Dr Xavier Bray: Hello, my name is Xavier Bray and I'm director of the Wallace Collection and I'm delighted to welcome you to our new exhibition Forgotten Masters: Indian Painting for the East India Company. I'm joined here on this special tour with the curator himself, William Dalrymple, who will tell us more about the exhibition. But first of all, Forgotten Masters, what's the focus of this exhibition William?
William Dalrymple: This is a show of work that has never been seen before in the United Kingdom. It's a show of great masterpieces by Indian artists usually from the Mughal tradition, but working not for Mughal emperors, but for British East India Company patrons. What we aim to do with this exhibition is to make people familiar with the names of these great masters. Because these artists are the Indian equivalents of Donatello, Michaelangelo, Raphael. These are truly great artists. Some of the most remarkable artists ever to work on paper in India.
Claude Martin's dagger
Xavier: In this room we have this quite extraordinary dagger. It belongs to the Wallace Collection and this is how we met. It was one of the things I was keen to show you, mainly because it's a great example of Mughal art of the early seventeenth century, with this wonderful handle made out of rock crystal and bejewelled with diamonds, rubies and emeralds. But the reason I was very keen to show it to you is because inscribed in beautiful sort of calligraphy, is the name Claude Martin.
William: Claude Martin is a very good symbol of the world in fact that we're dealing with in this show because he is a man between worlds. He is born French but enters English service, but most of his work is actually not with the East India Company per se, but with the Nawabs of Awadh who were these regional rulers who took over great chunks of central India when the Mughal empire was contracting and fragmenting. And he made a vast fortune by selling them things they needed. He was part artillery man for them, he cast cannon, he was part procurer of a million other things as a merchant, but he was also very much a man of enlightenment and this quite possibly is the man who starts this whole fashion of getting brilliant first-class Mughal trained artists to use their skill in this micro-fine detailing that they were trained to do - not to paint emperors or court scenes in Agra, or Mughal court processions of weddings - but instead to paint birds, animals.
The Cobar Lily
William: This is a cobra lily and the artist is a man called Vishnupersaud who signs quite a lot of his work. We know a number of his paintings, and he was the artist of a botanist called Nathaniel Wallach. And Wallach, another Scotsman, went off to the kingdom of Nepal and it may have been on this trip, it may have been with Vishnupersaud in side-saddle beside him, that this extraordinary painting of a cobra lily was painted. It's an extraordinary mixture of cross sections and roots and tendrils climbing up, and it has this sort of energy and the different angles of a twentieth century abstract painting. It could be a Léger of some sort of industrial complex or something. It's a very complex and mysterious painting. You get the impression that the artist himself is rather in awe of the complexity of this strange plant with its cross sections and root structures and all the strange different textures that it makes.
Xavier: It's quite interesting to think of these watercolours that were part of albums, but then were being published and reproduced as if the copyright was taken and then used. Then there's a quote that goes with this in the actual description by Wallach that says 'I believe the root is considered innocent and even esculent by the mountaineers of Nepal'. I mean there really is a sense of him note-taking and then reworking, rephrasing it to accompany his publications. So there's the conversation that's not only artistic, but then becomes truly professional.
James Skinner
William: Now James Skinner was, like the paintings we're talking about, himself a hybrid. His mother was a Rajput, his father was a Scots mercenary, Hercules Skinner. James Skinner said his skin was like a sword made both ways to cut against him. In other words, he was never fully trusted by Indian society because he was half British, and he was never wholly trusted by British society because he was half Indian. He was in this difficult world now of the 1840s, just before the great Indian uprising, the British now dominant but increasing resistance and increasing resentment from a conquered India. Everyone is aware that this pressure is building up, that there is more and more oppression, and more and more resistance. At some point this is going to blow. And so this world of the white Mughals that we've seen since the beginning where British and Indian are intermarrying, sharing artistic impulses, all this is now in danger because such is the arrogance of the British that they begin to plan not only to knock down temples and impose themselves on India but even to destroy the Taj Mahal. And James Skinner, as someone who represents this hybridity even in his blood, finds life more and more difficult. So this sort of first encounter with two different worlds not knowing each other, observing each other, experimenting with different ways of life and different artistic forms, is giving way now to a more familiar imperial, settled imperial dichotomy where you've got the ruler, and the ruled. And the resentment on behalf of the ruled extended event to the artists.
Sita Ram
Xavier: Sita Ram - the last section of this exhibition really takes us right to the limits of this school of painting that we've looked at. There's a real British influence on these ways of looking here, and here we have suddenly the lens opens out and we see big landscapes. Who is Sita Ram?
William: So as you say, this is in a sense the final destination of this trajectory that we've been following in the course of the this exhibition. When we opened, we had Mughal artists painting animals and birds in Mughal landscapes. That stork at the very beginning with the Lilliput language of miniature trees in the background. And only the most small hints that we're dealing with European patrons rather than Mughal patrons. Now, we come the far side of that journey, we have works being commissioned which are so European that there are only small hints that there are Indian artists involved. Lord Hastings seems to have brought Sita Ram, or maybe his wife brought Sita Ram because we have no mention of Sita Ram in Hastings' own diaries, and he closely follows the governor general's trip, drawing images and the very best of them - and we have three of the very best here to end the show – are almost Turner-like in their use of wash and colour. My personal favourite is the illuminations and fireworks round the lake at Constantia, dating from 1815. And this again takes us back to where we began, because we're in Claude Martin's own house, the place that that dagger came from – that very first exhibit at the beginning of the exhibition. Here now, fifty years later, Claude Martin has died and an obelisk is being erected opposite his house to his memory – so much so that the scaffolding is still on it, it hasn't yet been completed. It is the night of the governor general's visit, it's 1815 so news has just come through of the British victory at Waterloo, and the whole place is lit up with fireworks and illuminations.
Forgotten Masters: Indian Painting for the East India Company.
In partnership with DAG whose generosity made the exhibition and this tour possible. 
With thanks to the Elizabeth Cayzer Charitable Trust who supported the audioguide. 
With thanks to Imagineear for the audio production – the full and original version was an audioguide to the exhibition.
Forgotten Masters: Indian Painting for the East India Company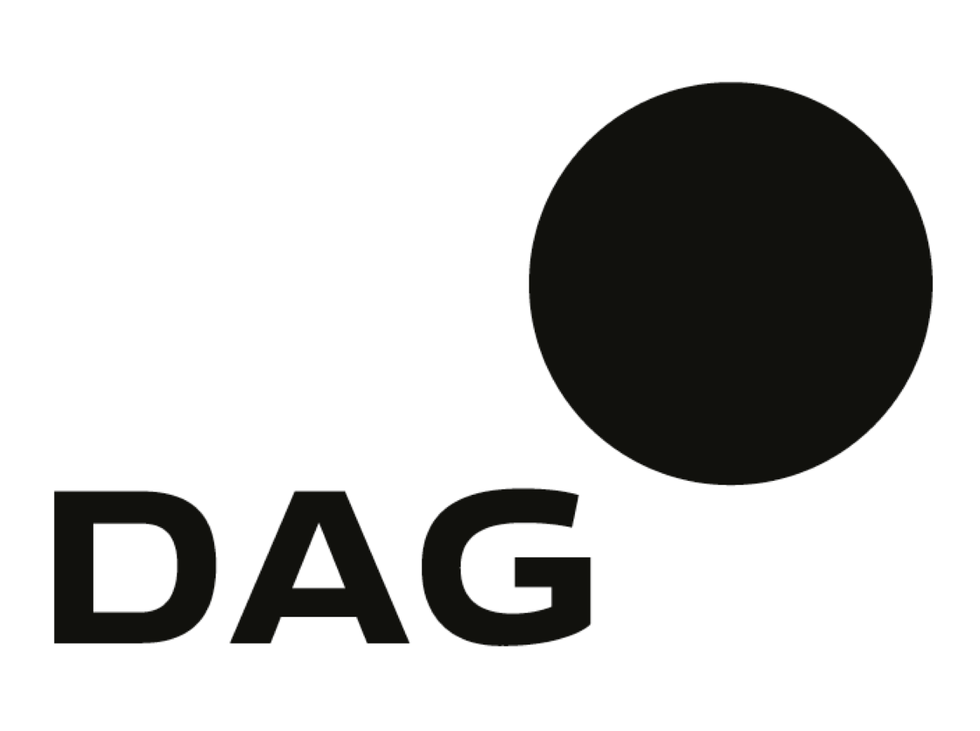 For more than 25 years, DAG has done seminal work in gaining recognition for India's modern masters whose legacies had been lost to time and apathy in the absence of sufficient viewers, collectors, promoters, curators or scholars.
The gallery's focus has always been research-led. It has documented the works of the finest twentieth century artists, lifting them out of recent oblivion to get them their due appreciation while aligning them with various art movements across the country. More recently, DAG has been successful in foraying into institution building with the launch of its museum programme. Currently, it has launched, in association with Archaeological Survey of India, the country's first public-private museum initiative at the Red Fort. Called Drishyakala, this art museum sees average footfalls of 1 million visitors annually. In Varanasi, another private public museum exhibition depicts the city's visual history, Eternal Banaras. In Calcutta, inaugurated by Prime Minister Narendra Modi, Ghare Baire – the home, the world and beyond- commissioned by the Ministry of Culture, Government of India, and curated and organised by DAG, in collaboration with National Gallery of Modern Art, another museum-exhibition is the first comprehensive showcasing of the art and artists of Bengal at the iconic Currency Building in the heart of Kolkata, showcasing over 600 artworks of which the majority are from the DAG collection Old Currency. http://dagworld.com