INSPIRING WALT DISNEY: THE ANIMATION OF FRENCH DECORATIVE ARTS
INSPIRING WALT DISNEY: THE ANIMATION OF FRENCH DECORATIVE ARTS
6 April 2022 – 16 October 2022
Admission charge
#InspiringWaltDisney
★★★★★ 'Mesmerising' – The Observer
★★★★★ 'A witty, magical, entrancing gem' – The Telegraph
★★★★ 'Fascinating' – The Times
This spring, in collaboration with New York's Metropolitan Museum of Art, we present the magic of Disney as you have never seen it before.
Inspiring Walt Disney: The Animation of French Decorative Arts displays American 20th-century hand-drawn animation alongside French 18th-century art to reveal the surprising and enchanting connections between these two artistic movements.
Every ticket comes with a free audioguide with contributions from curators and Disney animators. Check out the Inspiring Walt Disney range at our shop and join one of our exhibition-inspired events here.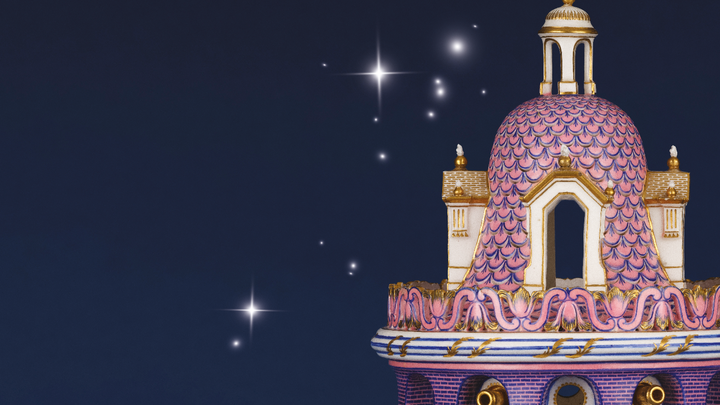 Drawing on the outstanding artworks of the Wallace Collection and spectacular international loans, the exhibition highlights the exceptional talent and innovation of both Walt Disney Animation Studios artists and the creative pioneers of the French 18th century. Although separated by two centuries, the artists, craftspeople and animators all had the same ambition – to breathe life, character, and charm into the inanimate.
Exhibition supported by:
Jake and Hélène Marie Shafran
Adrian Sassoon
Michael and Angela Cronk
The Rothschild Foundation
The Elizabeth Cayzer Charitable Trust
Michele Beiny Harkins
The Tavolozza Foundation
Lawrence and Marilyn Friedland
Cecilia Versteegh
Kate de Rothschild Agius and Marcus Agius CBE
The A&O New Change Group
Background Image: Cinderella, 1950, Disney Studio Artist, Background painting, gouache on paper © Disney