Visual Communion: the art, architecture and craft of the Eucharist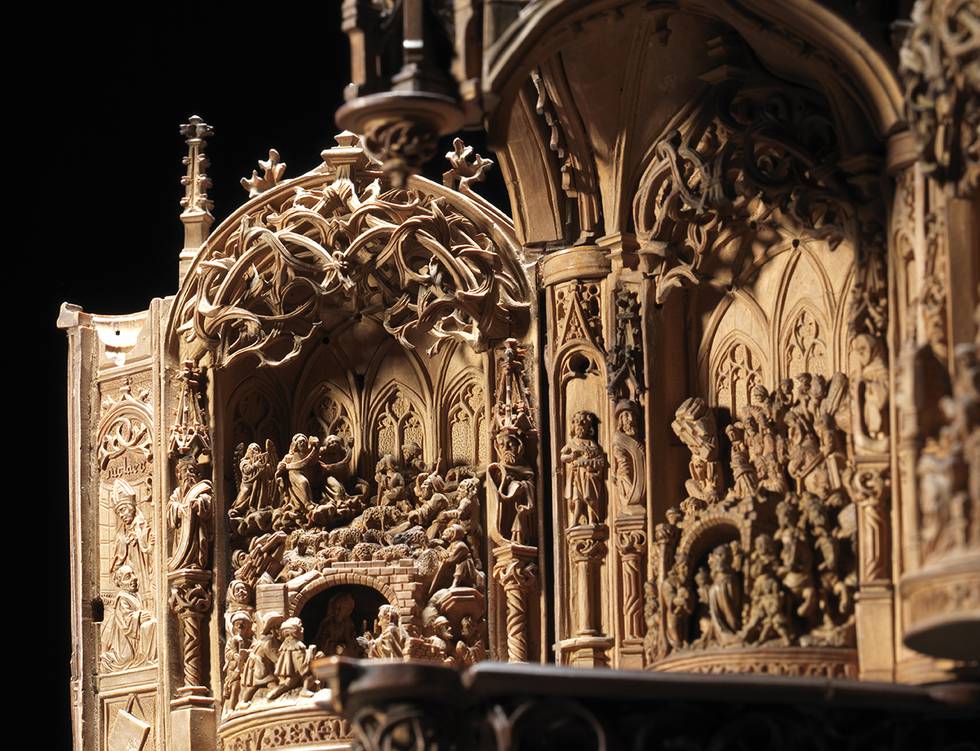 The Eucharist (Mass or Communion service) is at the heart of Christian worship. Made tangible by its visual and material setting, it unfolds in a drama of faith and transformation.
Chaired by Professor Tom O'Loughlin, speakers include Dr Deborah Lewer on contemporary altarpieces, Professor Bridget Heal on the art of the Eucharist in the German Reformation, and Dr Rowan Williams, on 'Staging the Sacrifice: how the Eucharist is contextualised in image and metaphor'.
A panel chaired by Professor Ben Quash will discuss 'Art and Sacrament: making and doing' with Lida Kindersley (artist), Gill Hedley (curator) and Tina Beattie (theologian).
The evening will conclude with a drinks reception in the Courtyard of the Wallace Collection.
Organised by Art and Christianity. Click here for further information and to purchase tickets.
Date & Times
| Date | Start Time | End Time |
| --- | --- | --- |
| 29/11/2019 | 14:00 | 20:00 |