Treasure of the Month: Miniature Triptych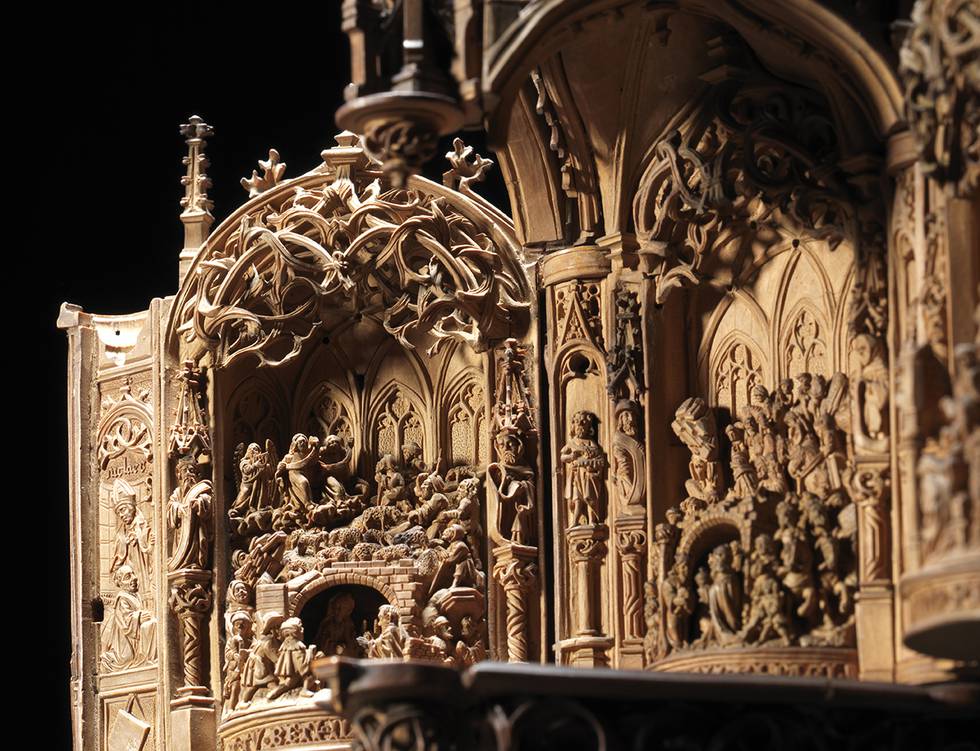 Join Curatorial Assistant Natalie Zimmer to discover our December Treasure of the Month, a Miniature Triptych by Adam Dircksz and workshop, Netherlands, c.1500-1530.
The incredible intricacy of this triptych is a stunning example of miniature boxwood carving. It opens up to reveal scenes from the Old and New Testament to the curious eyes of the beholder. Probably made for wealthy citizens in sixteenth-century Netherlands, it was used for private devotion but was equally a popular collector's item. In the panel at the far left, the unknown patron kneels below Saint Nicholas, possibly a clue that his name was Nicholas.
Free but tour numbers are strictly limited to 25 people per tour and will be given on a first come first served basis.
Date & Times
| Date | Start Time | End Time |
| --- | --- | --- |
| 18/12/2018 | 13:00 | 13:30 |