Treasure of the Month: Maiolica Plate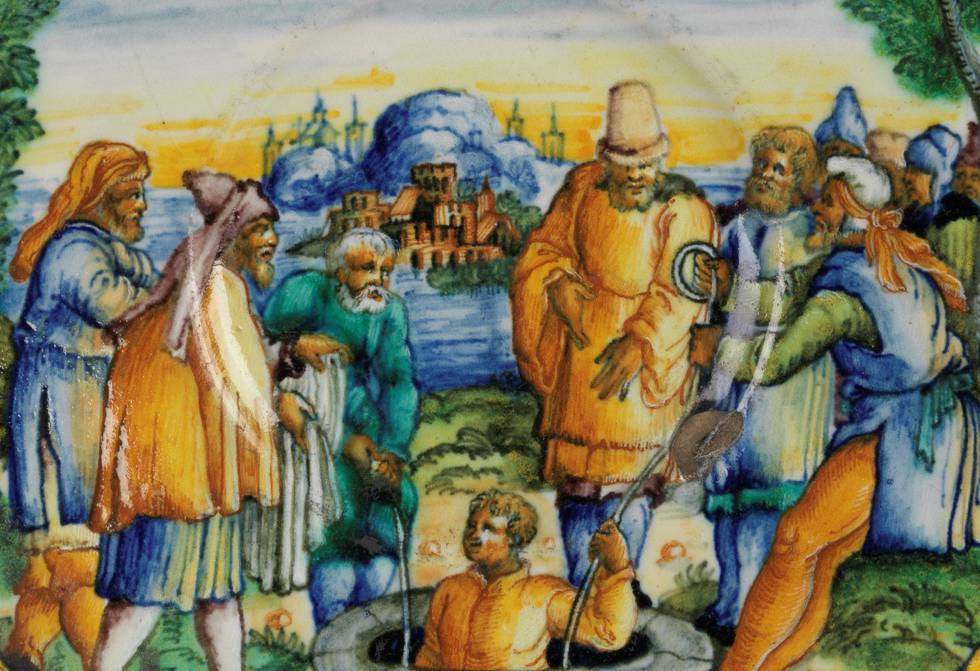 Treasure of the Month talk by Curator Suzanne Higgott.
May's Trasure of the Month is this colourful Italian Renaissance tin-glazed earthenware (maiolica) plate, dating to second half of the sixteenth century. It illustrates a dramatic episode from the Old Testament story of Joseph in the book of Genesis. Resentful of their younger brother Joseph, their father's favourite, and incensed by his dreams of lording it over them, his brothers cast him into a pit – here depicted as a well - while they make plans to do away with him.

Date & Times
| Date | Start Time | End Time |
| --- | --- | --- |
| 09/05/2019 | 13:00 | 13:30 |
| 29/05/2019 | 13:00 | 13:30 |