Treasure of the Month: Élisabeth-Louise Vigée Le Brun Madame Perregaux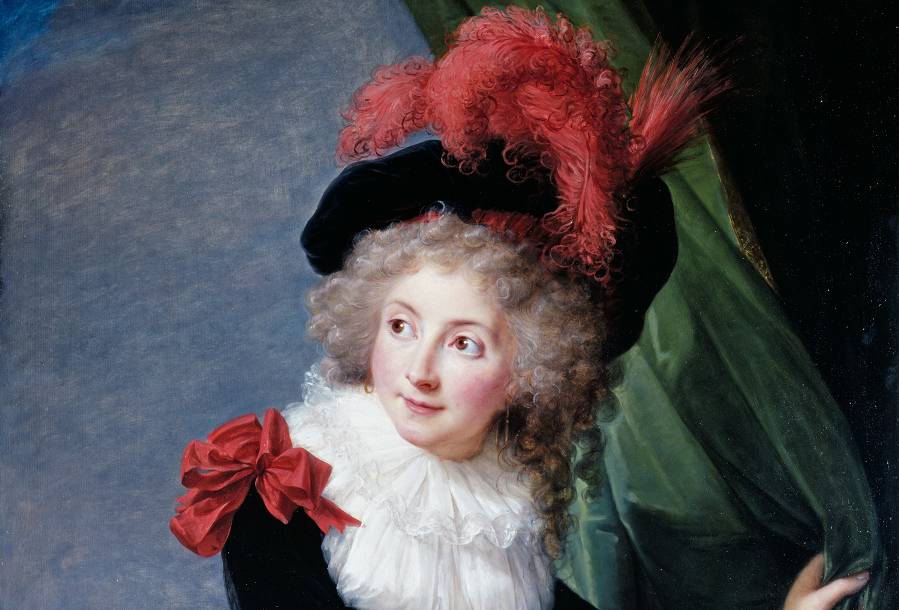 Treasure of the Month talk by curator Yuriko Jackall.
In 1789, shortly before the streets of Paris erupted into social upheaval, Élisabeth Louise Vigée Le Brun produced this portrait of her neighbour, Mme Perregaux. By the time this striking image – showing the sitter
peeking out from behind a green curtain, wearing a tightly-fitting black dress adorned with an eye-catching, cherry-red bow – was exhibited in the Salon two years later, Vigée Le Brun had fled Revolutionary France and three years later the sitter herself was dead. Through our Treasure of the Month, examine the intertwined lives of France's most famous society portraitist and her subject and analyse how artistic choices such as palette, support, costume, and pose combine to make this one of Vigée Le Brun's most successful portraits.
Date & Times
| Date | Start Time | End Time |
| --- | --- | --- |
| 01/07/2019 | 13:00 | 13:30 |
| 17/07/2019 | 13:00 | 13:30 |