The Story of European Armour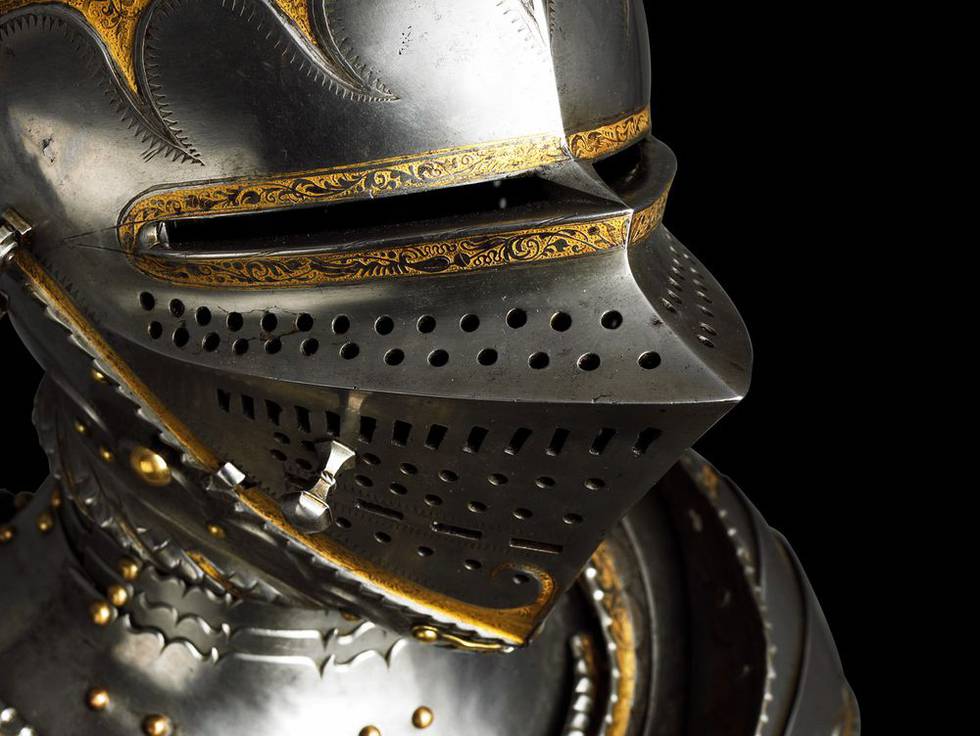 Dates: Wednesday 8 and Thursday 9 June 2022 
Times: 11.00–13.00 BST 
Location: Online (Zoom Webinar) 
Tutor: Dr Tobias Capwell
Description: As a protective system designed to augment the human body, the development of armour in Europe followed paths and patterns remarkably reminiscent of biological evolution in the natural world. Follow the story of these 'artificial exoskeletons' across more than a thousand years, as a remarkable creature – the élite armoured warrior – evolved to survive in a dangerous and ever-changing environment.
We'll also consider the role of the aristocratic fighting man as a kind of living work of art, a walking embodiment of the Divine Right of Kings, and a proof of God's will that the European nobility should wield ultimate power on Earth. In this way, we will delve deep into armour as technology, while also considering the ways in which the aesthetic qualities of decorative and expressive art are a natural product of the quest for functional perfection.
Please read the full course description here. 
Joining Information and Format: This course will be taught through Zoom Webinar. Each course session duration is 120 minutes, including a five-minute break and Q&A session with the tutor. 
Tickets are for both dates of this course. Ticketholders will be emailed the Zoom link, Webinar ID and Passcode 24 hours in advance of the first course session, which should be retained for accessing both sessions. 
Course Recording: This course will be recorded. Within 48 hours of each course session, ticket holders will be emailed a link to view the recording, which will be available for one week only. 
Date & Times
| Date | Start Time | End Time |
| --- | --- | --- |
| 08/06/2022 | 11:00 | 13:00 |
Ticket Information
| Ticket type | Price |
| --- | --- |
| Online Course (Standard) | £40 |
| Online Course (Concession) | £37 |
| Online Course (Member) | £35 |
Book tickets