The Quest for The Lost King: Philippa Langley in Conversation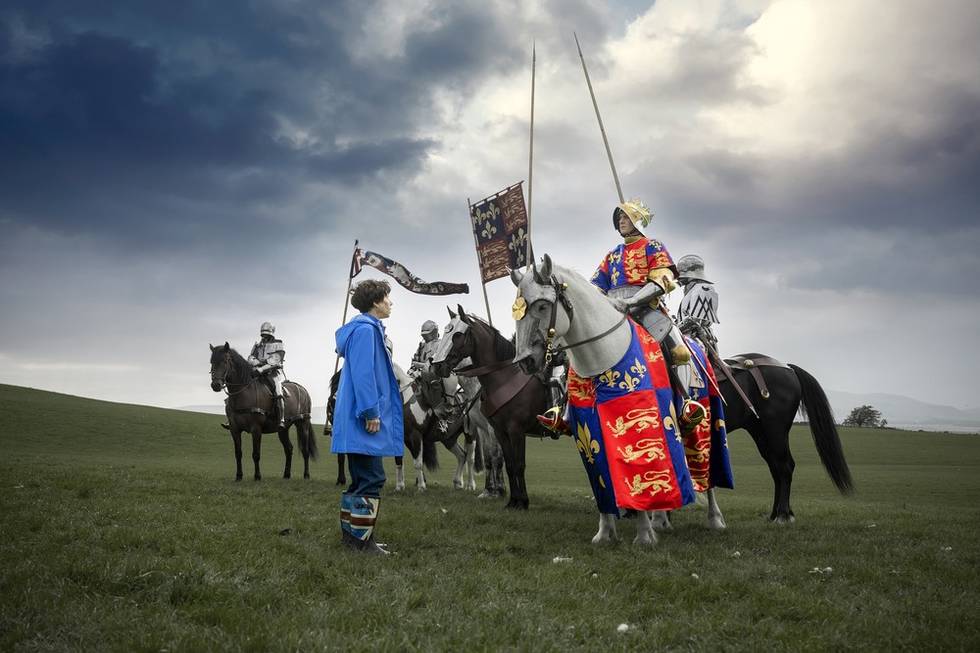 Date: Monday 24 October 2022
Times: 18.30–19.30 BST (display visit until 20.30)
Location: At the museum or online (Zoom)
Speakers: Dr Tobias Capwell in conversation with Philippa Langley
Description: In 2012, Philippa Langley led the successful search for the grave of King Richard III through her 'Looking For Richard Project'. Following seven and a half years of enquiry, she identified the likely location of the church and grave, leading to the sensational discovery of the remains of Richard III – a story told in the new feature film from Pathé, The Lost King, directed by Stephen Frears.
Join Philippa Langley as she discusses her remarkable story with Dr Tobias Capwell, Curator of Arms and Armour at the Wallace Collection.
Includes the opportunity to visit our The Lost King: Imagining Richard III display.
Dr Tobias Capwell will also be in conversation with author and historian Dan Jones on Monday 7 November, and with costumier Ninya Mikhaila and armourer Fred Ryall on Monday 21 November.
About the Speakers: Dr Tobias Capwell is Curator of Arms and Armour at the Wallace Collection, a Fellow of the Society of Antiquaries and a Freeman of the Armourers Company of London. He is the author of numerous books, including Armour of the English Knight 1450-1500 (2021), Arms and Armour of the Renaissance Joust (2020), and Masterpieces of European Arms and Armour at the Wallace Collection (2011). At the Collection, he has curated special exhibitions and displays, including The Lost King: Imagining Richard III. Dr Capwell can be seen regularly on screen, and was as historical advisor for the new feature film The Lost King (Pathé, 2022). In 2015, he served as one of two armoured horsemen escorting the remains of King Richard III from the battlefield at Bosworth, to their final resting place in Leicester Cathedral.
Philippa Langley is a TAPS writer and BAFTA Rocliffe shortlisted writer. Her documentary, The King in the Car Park, was Channel 4's highest rated specialist factual show and went on to win the Royal Television Society Award for 2013 and a 2014 BAFTA nomination. In 2013, she co-authored The King's Grave: The Search for Richard III with military historian Michael Jones. Founder of the Richard III Society's Scottish Branch and made its honorary President in 2015, she was awarded the Society's Robert Hamblin Award in 2012. In 2015, Philippa was awarded an MBE in recognition of her services to 'the Exhumation and Identification of Richard III'.
Take part at the Museum: Join us at the museum for this special talk.
Watch Online: This talk will also be broadcast live from the museum. Online ticketholders will be emailed a link to join 24 hours in advance. Online ticketholders will also receive a link to view a recording of the talk, which will be available for one week only.
Image © PATHÉ PRODUCTIONS LIMITED AND BRITISH BROADCASTING CORPORATION 2022. Photographer – Graeme Hunter
Date & Times
| Date | Start Time | End Time |
| --- | --- | --- |
| 24/10/2022 | 18:30 | 19:30 |
Ticket Information
| Ticket type | Price |
| --- | --- |
| At the Museum (Standard) | £14 |
| At the Museum (Concession) | £12 |
| At the Museum (Member) | £10 |
| Online Only | £7 |
| Philippa Langley comp | £0 |
Book tickets