The Colours of Christmas: Blue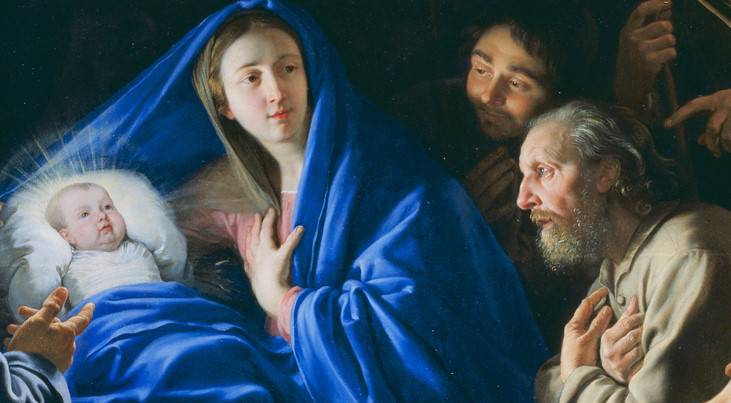 Over three weeks leading experts discuss the histories of three colours associated with Christmas (red, blue and gold) through richly illustrated lectures. In this second lecture, Ashok Roy, former Director of Collections at the National Gallery, will focus on blue, and in particular lapis lazuli, the beautiful semi-precious stone which has been a prized source of colour from ancient times.
This first lecture, by Jo Kirby, formerly of the National Gallery Scientific Department, on 6 December will examine the colour red, looking specifically at vermilion and natural dyestuffs as used and represented in the collections at the Wallace Collection.
Finally, Timothy Schroder, Prime Warden of the Goldsmiths Company, will explore the colour gold on the 20 December.
Tickets cost £10 per lecture (£9 concessions) or £25 (£22 concessions) for all three. Click here to purchase the bundled ticket.
Date & Times
| Date | Start Time | End Time |
| --- | --- | --- |
| 13/12/2019 | 14:30 | 15:30 |
Ticket Information
| Ticket type | Price |
| --- | --- |
| Lecture gen. admission | £10 |
| Lecture concession | £9 |
Book tickets