Spring in a Shropshire Abbey: Lady Catherine Milnes Gaskell, a woman of influence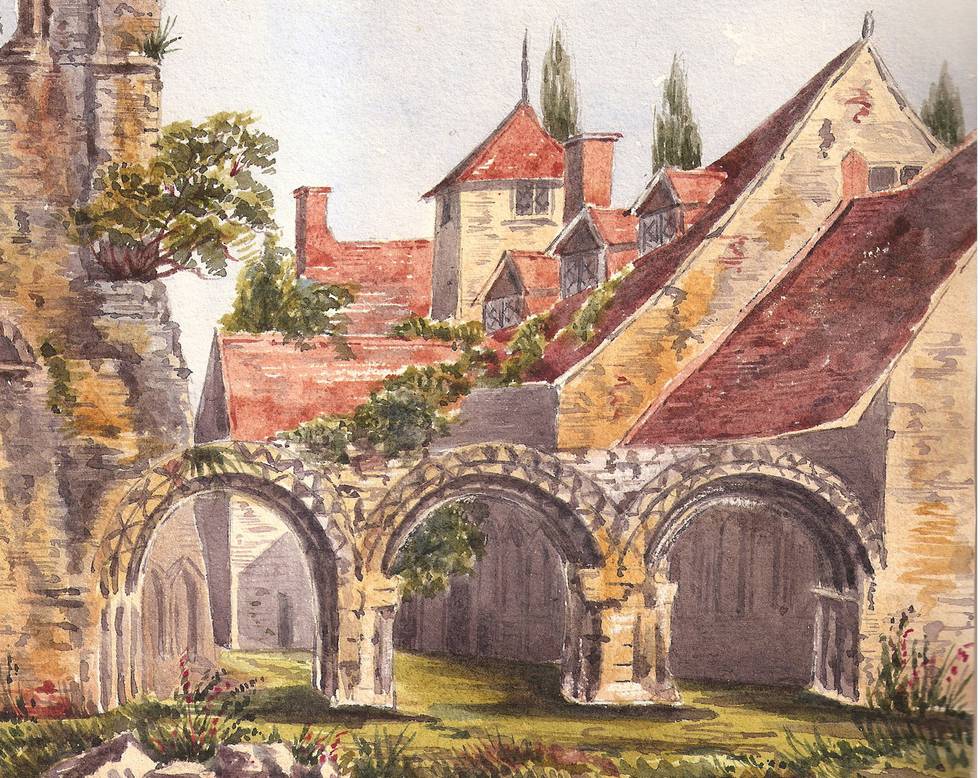 Frances Stackhouse Acton, Wenlock Abbey, looking east towards the Chapter House, c.1852, watercolour on paper, Private Collection.
To mark International Women's Day (Celebrated 8 March), Cynthia Gamble, author of Wenlock Abbey 1857 – 1919: A Shropshire Country House and the Milnes Gaskell Family (2015), and William Motley, a great-great-grandson of Lady Catherine, will highlight the impact of this philanthropist and writer. Her home at Wenlock Abbey became a hub for campaigners such as educationalist Louisa Goldsmid, prison reformer Edith Sichel, artist Dorothy Tennant, intrepid explorer and photographer Isabella Bishop, Thomas and Emma Hardy, Henry James, who declared himself "in love with Lady Catherine", and others. The talk will be extensively illustrated and some personal items, including embroidery by Lady Catherine, will be on show.
Lecture is free and there is no need to book. Spaces are however strictly limited to 149 and issued on a first come first served basis.
Date & Times
| Date | Start Time | End Time |
| --- | --- | --- |
| 06/03/2020 | 13:00 | 00:00 |