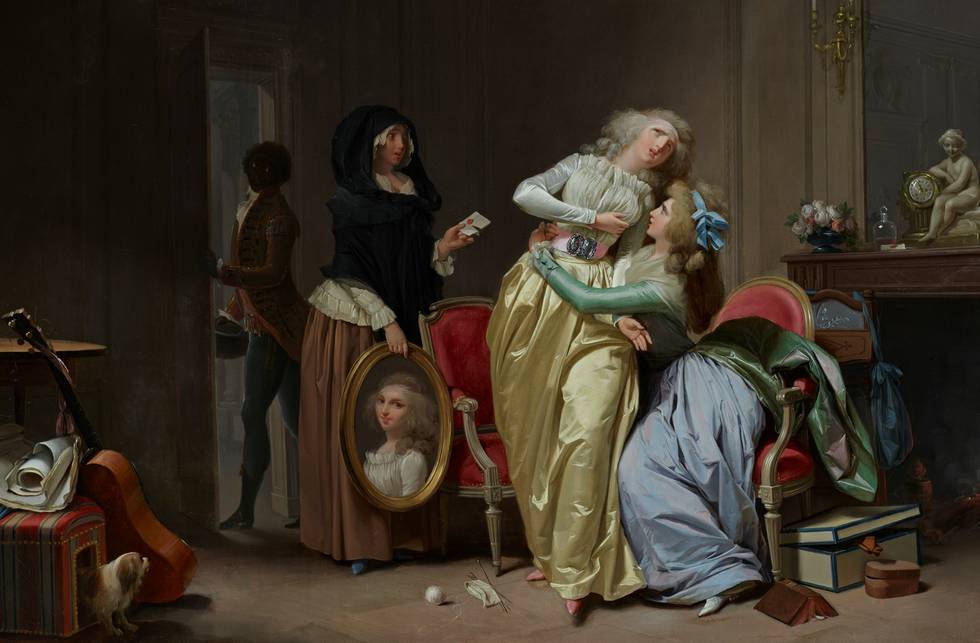 Display talk with curator Yuriko Jackall.
Over the course of his varied artistic career, Louis-Léopold Boilly witnessed the overthrow of the French monarchy, the revolutionary period and the rise of Napoleon. Of the twelve paintings once in the Hertford-Wallace collection, three remain here today, depicting detailed and humorous scenes of domestic life amongst
the Parisian bourgeoisie. Thanks to the generosity of Étienne Bréton and Pascal Zuber, authors of the forthcoming catalogue raisonné of Boilly's oeuvre, the paintings have undergone extensive restoration and will be welcomed back to the museum with a special display showcasing the renewed vibrancy of their finely jewelled colours and celebrating Boilly's genius as a chronicler of French society.
Date & Times
| Date | Start Time | End Time |
| --- | --- | --- |
| 21/02/2019 | 13:00 | 13:30 |
| 27/02/2019 | 13:00 | 13:30 |