Seminar in the History of Collecting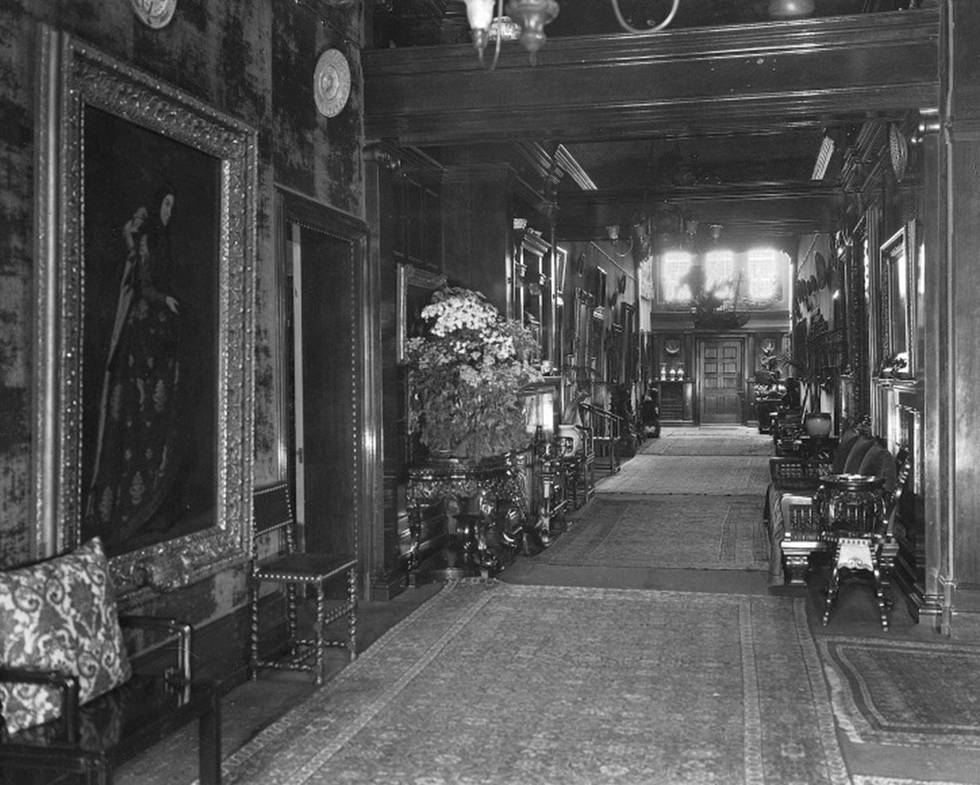 Date: Monday 29 March 2021
Times: 17.30 to 19.00 GMT
Title: The Gilded Age in Canada: reconstructing the life and afterlife of the Sir William Van Horne Collection
Speaker: Janet M. Brooke (Independent scholar, Montreal, Canada)
Registration and Location: This talk will be hosted online through Zoom and YouTube. Please click here to register for Zoom. 
For more information about Zoom, including instructions on how to download and use the system, please visit www.zoom.us/support.
Abstract: Whereas the history of collecting during America's "Gilded Age" is well documented, the phenomenon in Canada has been largely overlooked. Yet many European art collections were formed there, specifically in Montreal. Among them—and arguably the greatest—was that of the Canadian tycoon Sir William Van Horne (1843–1915).
Van Horne's is a classic rags-to-riches story. Born to modest means in Illinois, he climbed the ranks of the railway business, immigrating to Canada in 1881 to lead the construction of its transnational line. Something of a born collector (as a boy, he studiously catalogued fossils), his aspirations swelled in step with his fortune, and by the end of his life he had assembled some 300 European paintings, from Renaissance panels to Post-Impressionist works. He took a keen interest in the emerging field of art history, building relationships with scholars, curators and fellow-collectors whom he welcomed enthusiastically to his baronial Montreal residence, alongside the British, Continental and American dealers who solicited his favour.
The reconstruction of Van Horne's collection and its incremental dispersal is a compelling cautionary tale of the burdens of ownership. While memory of its existence echoed through the decades, knowledge of its full character and stature crumbled over time. Grounded in a newly-accessible family archive and augmented through a wide range of additional sources, this paper will share fresh research and fascinating details of the man, his evolving collecting vision, taste and networks, and the complex destiny of a collection that once stood with the best of its generation.
About the Series: This seminar series was established in 2006 as part of the Wallace Collection's commitment to the research and study of the history of collections and collecting, especially in the eighteenth and nineteenth centuries in Paris and London.

The seminars, which are normally held on the last Monday of every month during the calendar year, excluding August and December, act as a forum for the presentation and discussion of new research into the history of collecting. Seminars are open to curators, academics, historians, archivists and all those with an interest in the subject. Papers are generally 45-60 minutes long.
Please note that this seminar will take place on Zoom and will not be held at the Wallace Collection.
Seminars in the History of Collecting 2021
Monday 29 March
The Gilded Age in Canada: reconstructing the life and afterlife of the Sir William Van Horne Collection
Janet M. Brooke (Independent scholar, Montreal, Canada)
Monday 26 April
The Dutch King Willem II (1792–1849) as collector and source of some important pictures in the Wallace Collection
Dr Ellinoor Bergvelt (Guest Researcher, University of Amsterdam / Research Fellow, Dulwich Picture Gallery)
Monday 24 May
The 'Primo Costo' inventory of Count Saverio Marchese (1757–1833): mapping the print market in Malta and its European connections
Krystle Attard Trevisan (PhD Candidate, Institute of English Studies, School of Advanced Study, University of London)
Monday 28 June
Inside the dragon's lair: Henry VIII's Kunstkammer at Whitehall Palace
Timothy Schroder (Trustee, The Wallace Collection)
Monday 26 July
A dactyliothec from Pietro Bracci in the Portuguese Royal family's collections - a different look at art collecting
Dr Ana Mónica da Silva Rolo (Archaeologist, Archaeology Centre UNIARQ, Lisbon University, Portugal)
Dr Noé Conejo Delgado (Archaeologist, Numismatist, Archaeology Centre UNIARQ, Lisbon University, Portugal)
Monday 27 September
Collecting and displaying Rembrandt's pictures in eighteenth–and nineteenth–century England: Charles Jennens of Gopsall Hall and the 'Rembrandt Room' at Stowe
Andrea Morgan (PhD Candidate, Queen's University, Kingston, Ontario, Canada)
Monday 25 October
The Perth Literary and Antiquarian Society 1784–1914: Collecting Scotland, collecting the World
Dr Mark Hall (Collections Officer for Culture Perth & Kinross, Perth Museum & Art Gallery, Scotland)
Monday 29 November
'A most distinguished collector and patron' – Prince Alfred, Duke of Edinburgh and Japanese Art, 1869–1900
Rachel Peat (Assistant Curator of Non-European Works of Art, Royal Collection Trust, London)
Date & Times
| Date | Start Time | End Time |
| --- | --- | --- |
| 29/03/2021 | 17:30 | 19:00 |