Seminar in the History of Collecting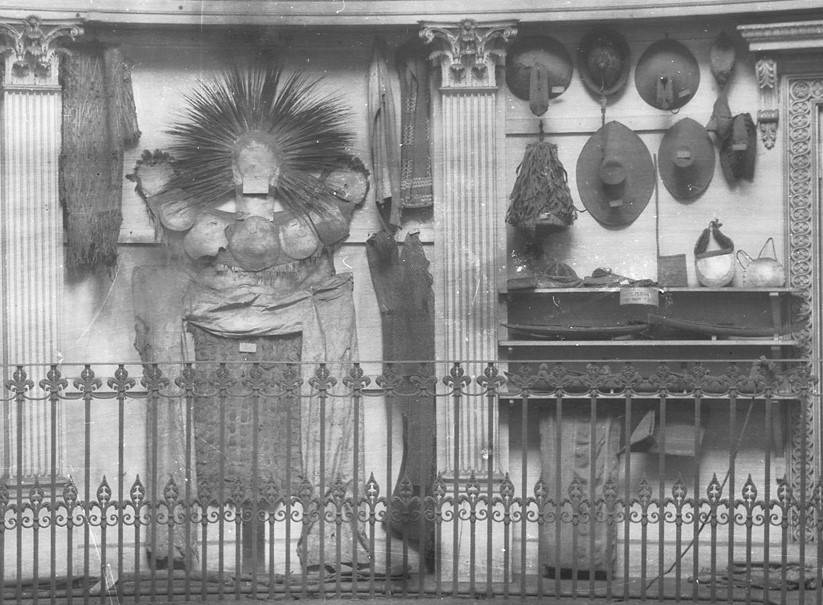 Date: Monday 25 October 2021
Times: 17.30 to 19.00 GMT
Title: The Perth Literary and Antiquarian Society 1784–1914: Collecting Scotland, collecting the World
Speaker: Dr Mark Hall (Collections Officer for Culture Perth & Kinross, Perth Museum & Art Gallery, Scotland)
Registration and Location: This talk will be hosted online through Zoom and YouTube. Please click here to register for Zoom.
For more information about Zoom, including instructions on how to download and use the system, please visit https://support.zoom.us/hc/en-us
Please click here to view this talk via our YouTube channel.
Abstract: Perth Museum & Art Gallery, Scotland, is currently managed on behalf of Perth & Kinross Council by the cultural trust, Culture Perth & Kinross. The Museum's history as a local authority service dates back just over a century, to the first decade of the twentieth century. It is part of a history of collecting spanning four centuries, beginning in the late-eighteenth century. Its formative iteration, both in terms of a collection and a physical museum, was the Perth Literary and Antiquarian Society, founded in 1784.
The Museum is looking back at this history as part of its project to create a new museum in Perth. In the context of that project, this contribution will summarise the collecting significance and history of the Perth Literary and Antiquarian Society from its Enlightenement origins and including its colonial legacy.
Throughout the presentation a range of collecting case studies will be discussed to further emphasise the local and international network of collectors and donors the Society relied on and to demonstrate the rich range of the collections. The case studies will include the Cambus Bronze Age sword, collecting John Knox and the collectors Colin Robertson, David Ramsay and the Riach Brothers, active respectively in America, Oceania and the Middle-East.
About the Series: This seminar series was established in 2006 as part of the Wallace Collection's commitment to the research and study of the history of collections and collecting, especially in the eighteenth and nineteenth centuries in Paris and London.

The seminars, which are normally held on the last Monday of every month during the calendar year, excluding August and December, act as a forum for the presentation and discussion of new research into the history of collecting. Seminars are open to curators, academics, historians, archivists and all those with an interest in the subject. Papers are generally 45-60 minutes long.
Please check here nearer the time to find out whether this seminar will take place at the Wallace Collection or via Zoom.
Seminars in the History of Collecting 2021
Monday 25 October
The Perth Literary and Antiquarian Society 1784–1914: Collecting Scotland, collecting the World
Dr Mark Hall (Collections Officer for Culture Perth & Kinross, Perth Museum & Art Gallery, Scotland)
Monday 29 November
'A most distinguished collector and patron' – Prince Alfred, Duke of Edinburgh and Japanese Art, 1869–1900
Rachel Peat (Assistant Curator of Non-European Works of Art, Royal Collection Trust, London)
Date & Times
| Date | Start Time | End Time |
| --- | --- | --- |
| 25/10/2021 | 17:30 | 19:00 |