Seminar in the History of Collecting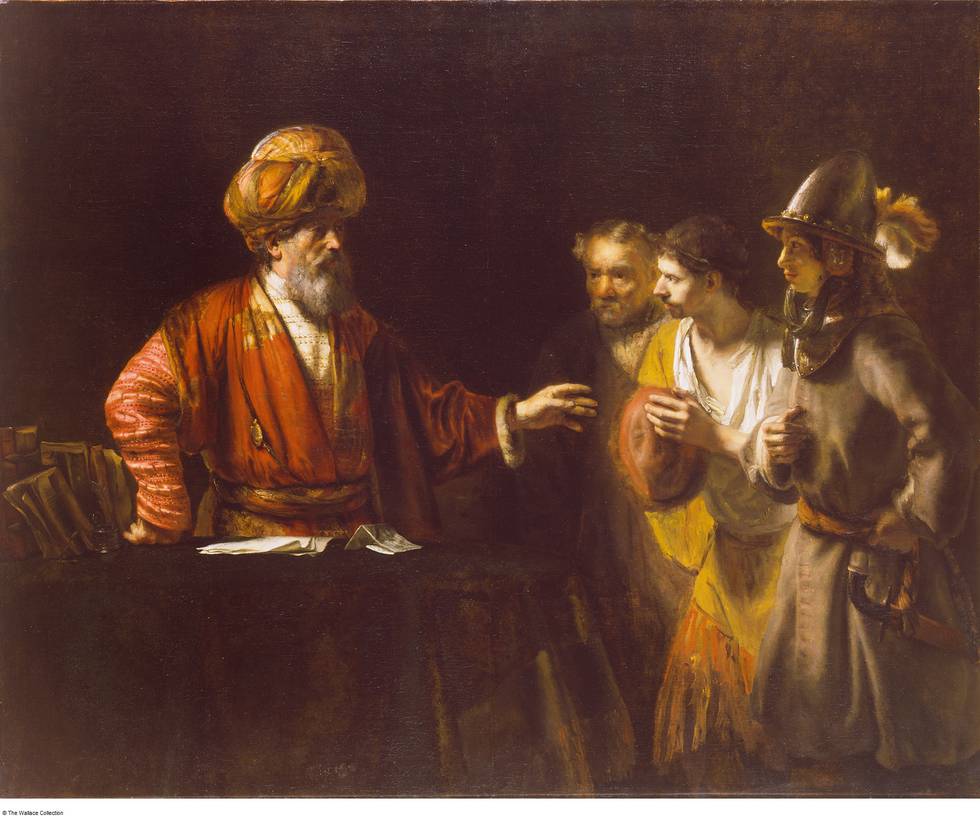 Date: Monday 27 September 2021
Times: 17.30 to 19.00 GMT
Title: Collecting and displaying Rembrandt's pictures in eighteenth- and nineteenth-century England: Charles Jennens of Gopsall Hall and the 'Rembrandt Room' at Stowe
Speaker: Andrea Morgan (PhD Candidate, Queen's University, Kingston, Ontario, Canada)
Registration and Location: This talk will be hosted online through Zoom and YouTube. Please click here to register for Zoom.
For more information about Zoom, including instructions on how to download and use the system, please visit https://support.zoom.us/hc/en-us
Please click here to view this talk via our YouTube channel.
Abstract: The history of collecting paintings attributed to Rembrandt in eighteenth-century England is especially rich. The English developed such a passion for the Dutch artist by the second half of the century that it led the Reverend Matthew Pilkington to worry in 1770 that 'the genuine works of this master are rarely to be met with, and whenever they are to be purchased they afford incredible prices.' This talk will focus on two private collections of paintings attributed to Rembrandt that were formed beginning in the eighteenth century.
Charles Jennens is best remembered as the librettist to the composer George Frederic Handel, but he also owned a massive art collection. Among Jennens's collection by the 1760s and hanging at his now lost estate, Gopsall Hall, formerly in Leicestershire, were six paintings attributed to Rembrandt and one contemporary copy. The copy was a painting by Pieter Tillemans after Rembrandt's celebrated picture of Belshazzar's Feast that was in the eighteenth century owned by the Earl of Derby at Knowsley Hall. While Jennens's 'Rembrandt' pictures have since lost their attribution to the master, I propose some reasons why Jennens in particular might have had a special interest in Rembrandt's painted oeuvre.
One of the largest but heretofore neglected English collections of paintings attributed to Rembrandt was formerly held at Stowe House, Buckinghamshire, having been amassed by various members of the aristocratic Temple-Grenville family. The first picture was recorded at Stowe as early as 1724, but by 1838 there were a total of ten paintings attributed to the Dutch artist at the estate, along with three said to be by artists in Rembrandt's circle. I trace the history of this collection and conclude with a discussion of the aptly called 'Rembrandt Room' at Stowe.
About the Series: This seminar series was established in 2006 as part of the Wallace Collection's commitment to the research and study of the history of collections and collecting, especially in the eighteenth and nineteenth centuries in Paris and London.

The seminars, which are normally held on the last Monday of every month during the calendar year, excluding August and December, act as a forum for the presentation and discussion of new research into the history of collecting. Seminars are open to curators, academics, historians, archivists and all those with an interest in the subject. Papers are generally 45-60 minutes long.
Please check here nearer the time to find out whether this seminar will take place at the Wallace Collection or via Zoom.
Seminars in the History of Collecting 2021
Monday 27 September
Collecting and displaying Rembrandt's pictures in eighteenth–and nineteenth–century England: Charles Jennens of Gopsall Hall and the 'Rembrandt Room' at Stowe
Andrea Morgan (PhD Candidate, Queen's University, Kingston, Ontario, Canada)
Monday 25 October
The Perth Literary and Antiquarian Society 1784–1914: Collecting Scotland, collecting the World
Dr Mark Hall (Collections Officer for Culture Perth & Kinross, Perth Museum & Art Gallery, Scotland)
Monday 29 November
'A most distinguished collector and patron' – Prince Alfred, Duke of Edinburgh and Japanese Art, 1869–1900
Rachel Peat (Assistant Curator of Non-European Works of Art, Royal Collection Trust, London)
Date & Times
| Date | Start Time | End Time |
| --- | --- | --- |
| 27/09/2021 | 17:30 | 19:00 |