Seminar in the History of Collecting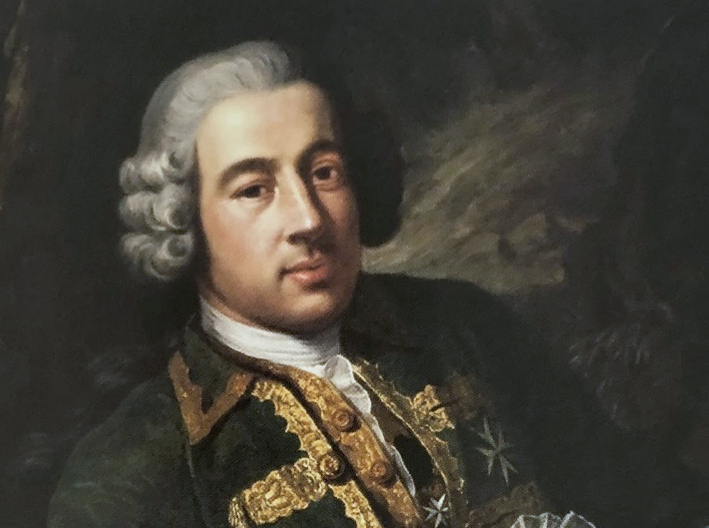 Date: Monday 24 May 2021
Times: 17.30 to 19.00 GMT
Title: The 'Primo Costo' inventory of Count Saverio Marchese (1757–1833): mapping the print market in Malta and its European connections
Speaker: Krystle Attard Trevisan (PhD Candidate, Institute of English Studies, School of Advanced Study, University of London)
Registration and Location: This talk will be hosted online through Zoom. Please click here to register for Zoom. 
Please click here to view this talk via our YouTube channel.
For more information about Zoom, including instructions on how to download and use the system, please visit www.zoom.us/support.
Abstract: Print collecting was considered a noble and erudite activity from the sixteenth and well into the nineteenth century. Collectors in major cities purchased prints from dealers and publishers and traded with other collectors. Malta's role in the print market has so far been overlooked. There were no dealers in prints on the island. However, the Maltese nobleman and collector Count Saverio Marchese built a collection of 4,500 high-quality prints. We know how he did this through his 'Primo Costo' manuscript in which he recorded all his purchases. The manuscript reveals who formed part of Marchese's widespread network of print-sellers in European cities such as Paris, Munich, Rome, and Milan. It confirms that there were local suppliers, though not specialised print dealers. It reveals the various collecting methods that Marchese adopted to obtain prints from Malta. The 'Primo Costo' is a rare type of document which gives invaluable insight into European print trading, making it essential for studying collecting practices. Marchese recorded the names of continental and local dealers, auctioneers, and other suppliers. The manuscript also refers to other Maltese collectors. Using the information found in the 'Primo Costo,' this paper will identify key figures not only within the Maltese print market but also within the European one.

About the Series: This seminar series was established in 2006 as part of the Wallace Collection's commitment to the research and study of the history of collections and collecting, especially in the eighteenth and nineteenth centuries in Paris and London.

The seminars, which are normally held on the last Monday of every month during the calendar year, excluding August and December, act as a forum for the presentation and discussion of new research into the history of collecting. Seminars are open to curators, academics, historians, archivists and all those with an interest in the subject. Papers are generally 45-60 minutes long.
Please check here nearer the time to find out whether this seminar will take place at the Wallace Collection or via Zoom.
Seminars in the History of Collecting 2021
Monday 24 May
The 'Primo Costo' inventory of Count Saverio Marchese (1757–1833): mapping the print market in Malta and its European connections
Krystle Attard Trevisan (PhD Candidate, Institute of English Studies, School of Advanced Study, University of London)
Monday 28 June
Inside the dragon's lair: Henry VIII's Kunstkammer at Whitehall Palace
Timothy Schroder (Trustee, The Wallace Collection)
Monday 26 July
A dactyliothec from Pietro Bracci in the Portuguese Royal family's collections - a different look at art collecting
Dr Ana Mónica da Silva Rolo (Archaeologist, Archaeology Centre UNIARQ, Lisbon University, Portugal)
Dr Noé Conejo Delgado (Archaeologist, Numismatist, Archaeology Centre UNIARQ, Lisbon University, Portugal)
Monday 27 September
Collecting and displaying Rembrandt's pictures in eighteenth–and nineteenth–century England: Charles Jennens of Gopsall Hall and the 'Rembrandt Room' at Stowe
Andrea Morgan (PhD Candidate, Queen's University, Kingston, Ontario, Canada)
Monday 25 October
The Perth Literary and Antiquarian Society 1784–1914: Collecting Scotland, collecting the World
Dr Mark Hall (Collections Officer for Culture Perth & Kinross, Perth Museum & Art Gallery, Scotland)
Monday 29 November
'A most distinguished collector and patron' – Prince Alfred, Duke of Edinburgh and Japanese Art, 1869–1900
Rachel Peat (Assistant Curator of Non-European Works of Art, Royal Collection Trust, London)
Date & Times
| Date | Start Time | End Time |
| --- | --- | --- |
| 24/05/2021 | 17:30 | 19:00 |