Seminar in the History of Collecting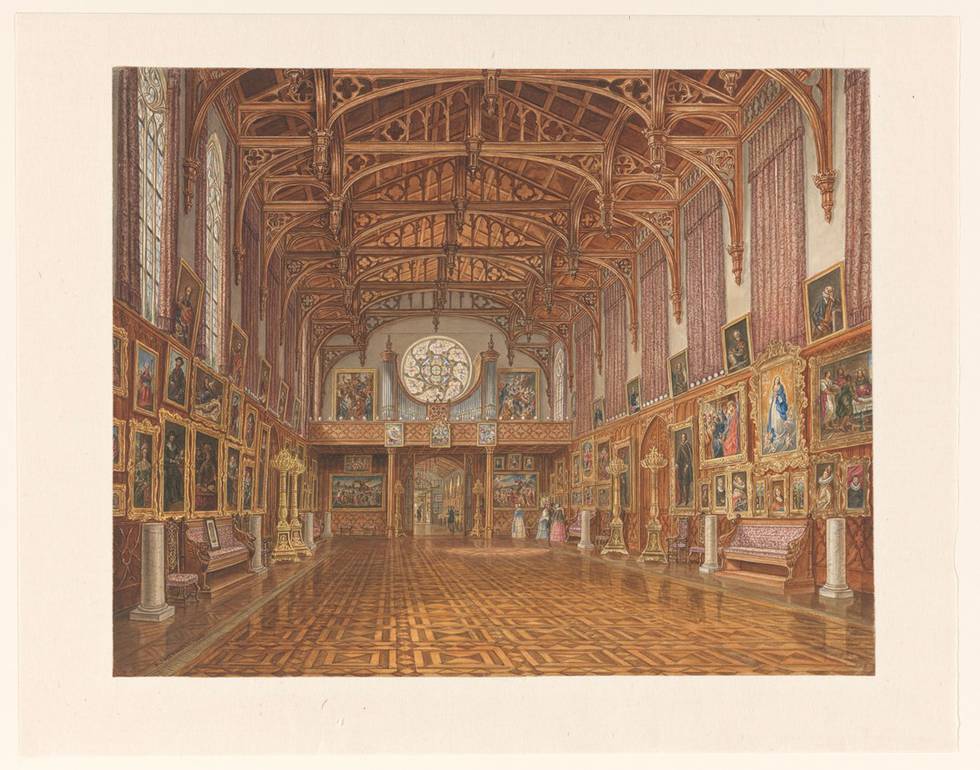 Date: Monday 26 April 2021
Times: 17.30 to 19.00 GMT
Title: The Dutch King Willem II (1792–1849) as collector and source of some important pictures in the Wallace Collection
Speaker: Dr Ellinoor Bergvelt (Guest Researcher, University of Amsterdam / Research Fellow, Dulwich Picture Gallery)
Registration and Location: This talk will be hosted online through Zoom. Please click here to register for Zoom. 
For more information about Zoom, including instructions on how to download and use the system, please visit www.zoom.us/support.
Please click here to view this talk via our YouTube channel.
Abstract: This paper focuses on the collection of the Dutch King Willem II of the House of Orange-Nassau (1792–1849). He reigned from 1840 to 1849, but he started collecting much earlier, in the 1820s, when he was still crown prince and living in Brussels. During the reign of his father, Willem I (r. 1814/15– 1840), the Belgians revolted against Dutch rule in 1830. The future Willem II had fought under the Duke of Wellington in Spain and later against Napoleon at Waterloo. After Willem had become king, he built the 'Gothic Hall' in The Hague to exhibit his important international pictures and Old Master Drawings. He had many so-called Flemish 'Primitives', including works by Jan van Eyck and Rogier van der Weyden, but also by Raphael, Guido Reni, Murillo, Rembrandt and Rubens. After his sudden death the collections were rushed to auction by his heirs in 1850 and 1851 in The Hague. Most of the paintings and drawings were purchased by famous collectors, museums and galleries, including the Metropolitan Museum of Art in New York, the Hermitage in St Petersburg, and the Städelsches Institut in Frankfurt. The 4th Marquess of Hertford acquired a Rubens (Christ's Charge to Peter), two Van Dycks (Philippe le Roy and Marie de Raet), three 'Rembrandts' (Portrait of Titus, Jan Pellicorne, and Susanna van Collen), an Andrea del Sarto (Madonna and Child with St John) and a Hobbema (The Watermill). Most are now displayed with other masterpieces in the Great Gallery at the Wallace Collection.

About the Series: This seminar series was established in 2006 as part of the Wallace Collection's commitment to the research and study of the history of collections and collecting, especially in the eighteenth and nineteenth centuries in Paris and London.

The seminars, which are normally held on the last Monday of every month during the calendar year, excluding August and December, act as a forum for the presentation and discussion of new research into the history of collecting. Seminars are open to curators, academics, historians, archivists and all those with an interest in the subject. Papers are generally 45-60 minutes long.
Please check here nearer the time to find out whether this seminar will take place at the Wallace Collection or via Zoom.
Seminars in the History of Collecting 2021
Monday 26 April
The Dutch King Willem II (1792–1849) as collector and source of some important pictures in the Wallace Collection
Dr Ellinoor Bergvelt (Guest Researcher, University of Amsterdam / Research Fellow, Dulwich Picture Gallery)
Monday 24 May
The 'Primo Costo' inventory of Count Saverio Marchese (1757–1833): mapping the print market in Malta and its European connections
Krystle Attard Trevisan (PhD Candidate, Institute of English Studies, School of Advanced Study, University of London)
Monday 28 June
Inside the dragon's lair: Henry VIII's Kunstkammer at Whitehall Palace
Timothy Schroder (Trustee, The Wallace Collection)
Monday 26 July
A dactyliothec from Pietro Bracci in the Portuguese Royal family's collections - a different look at art collecting
Dr Ana Mónica da Silva Rolo (Archaeologist, Archaeology Centre UNIARQ, Lisbon University, Portugal)
Dr Noé Conejo Delgado (Archaeologist, Numismatist, Archaeology Centre UNIARQ, Lisbon University, Portugal)
Monday 27 September
Collecting and displaying Rembrandt's pictures in eighteenth–and nineteenth–century England: Charles Jennens of Gopsall Hall and the 'Rembrandt Room' at Stowe
Andrea Morgan (PhD Candidate, Queen's University, Kingston, Ontario, Canada)
Monday 25 October
The Perth Literary and Antiquarian Society 1784–1914: Collecting Scotland, collecting the World
Dr Mark Hall (Collections Officer for Culture Perth & Kinross, Perth Museum & Art Gallery, Scotland)
Monday 29 November
'A most distinguished collector and patron' – Prince Alfred, Duke of Edinburgh and Japanese Art, 1869–1900
Rachel Peat (Assistant Curator of Non-European Works of Art, Royal Collection Trust, London)
Date & Times
| Date | Start Time | End Time |
| --- | --- | --- |
| 26/04/2021 | 17:30 | 19:00 |