Seminar in the History of Collecting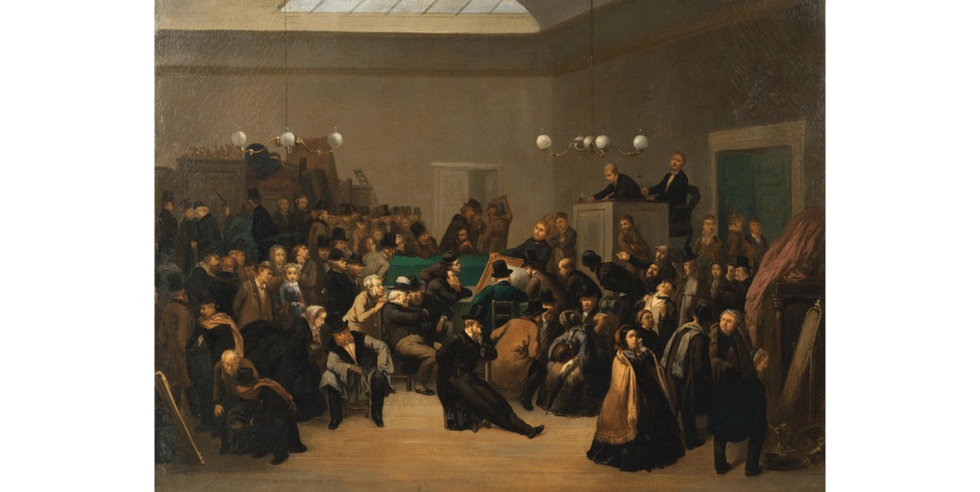 Date: Monday 30 January 2023
Time: 17.30-19.00 GMT
Location: Zoom (Online)
Speaker: Dr Simon Spier (Curator, Ceramics and Glass 1600-1800, Victoria and Albert Museum, London)
Seminar Title: Creating the Bowes Museum: collectors, dealers and auctions in mid-nineteenth-century Paris
Registration: This talk will be hosted online through Zoom. Please click here to register.
For more information about Zoom, including instructions on how to download and use the system, please visit www.zoom.us/support.
Description: Dr Simon Spier will explore the formation of the founding collection of decorative arts at The Bowes Museum, County Durham, amassed largely on the French art market in the 1860s and 70s. The museum's founders, John Bowes (1811–1885) and Joséphine Coffin-Chevalier (1825–1874), are well known figures in the history of collecting, but less well known are the methods and networks they used to purchase their many art objects. Investigating in depth the dealers they sought advice from, the sale rooms they frequented and the other collectors they interacted with, this talk will show how the Bowes utilised a rapidly expanding market for decorative arts that allowed a new social class of collectors to form significant collections with relative ease.
About the Speaker: Dr Simon Spier completed an AHRC-funded Collaborative Doctoral Partnership with the University of Leeds and the Bowes Museum in 2021, with a thesis entitled 'Creating The Bowes Museum, c.1858-1917: Private Collecting and the Art Market in the Public Art Museum'. Since then, he has joined the Victoria and Albert Museum's Decorative Art and Sculpture Department as the Curator of Ceramics and Glass, 1600-1800. He maintains a strong interest in the history of collecting, museum formation and the art market.
Image Credit: Une salle de l'hôtel des ventes, rue Druout, French School, 19th Century, signed 'P.D./1866' © Bonhams
See the full 2023 Seminar in the History of Collecting programme here.
Date & Times
| Date | Start Time | End Time |
| --- | --- | --- |
| 30/01/2023 | 17:30 | 19:00 |