Seminar in the History of Collecting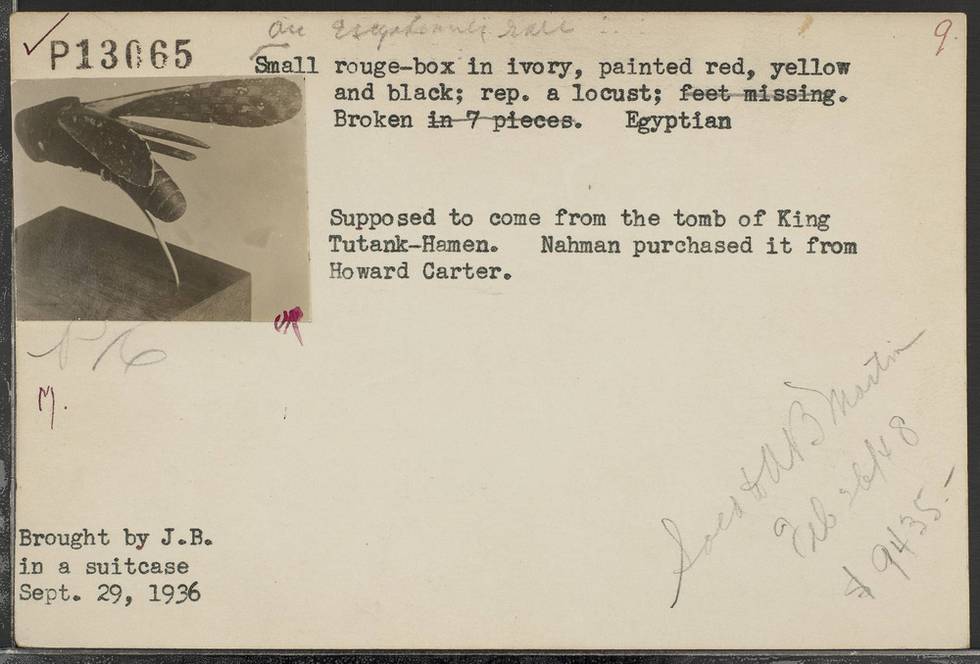 Date: Monday 28 November 2022
Time: 17.30-19.00 GMT
Location: Zoom and YouTube (Online)
Speaker: Tom Hardwick (Consulting Curator of Egyptology, Houston Museum of Natural Science, Houston, USA)
Seminar Title: Wonderfully Expensive Things: Howard Carter and the Market for Egyptian Art, 1920–1940
Registration: This talk will be hosted online through Zoom. Please click here to register for Zoom.
For more information about Zoom, including instructions on how to download and use the system, please visit www.zoom.us/support.
Please click here to view this talk via our YouTube channel.
Click here to find out more about the series and the 2022 seminar programme.
Description: Howard Carter and Lord Carnarvon's discovery of the tomb of Tutankhamun in November 1922 was not just an archaeological landmark: it was also watched closely by the art market. Carter and Carnarvon were not just excavators, but avid collectors and canny dealers in Egyptian objects at a time when their status and values were changing. Exhibitions and auctions brought Egyptian objects to eager audiences anxious for new sensations and potential profits.
One might think the tomb of Tutankhamun would be unaffected by this boom, but even excavated objects were subject to the vagaries of the market. Tutankhamun's "wonderful things" were assessed and priced up from the moment the tomb was opened. Archival material reveals how objects from Tutankhamun's tomb were monetized and offered for sale during Carter's lifetime and after his death.
About the Speaker: Tom Hardwick is a curator and Egyptologist who has curated collections and exhibitions in the UK, Egypt, and the United States. He is a specialist in Egyptian art, the history of collecting, and the forgery of works of art.
Image: 'Supposed to come from the Tomb of King Tutank-Hamen': nudge-nudge wink-wink marketing gave added excitement and value to Egyptian objects. Inventory card of the New York dealer Joseph Brummer, Cloisters Library and Archives, Metropolitan Museum of Art.
Date & Times
| Date | Start Time | End Time |
| --- | --- | --- |
| 28/11/2022 | 17:30 | 19:00 |