Riesener Series - Seminar in the History of Collecting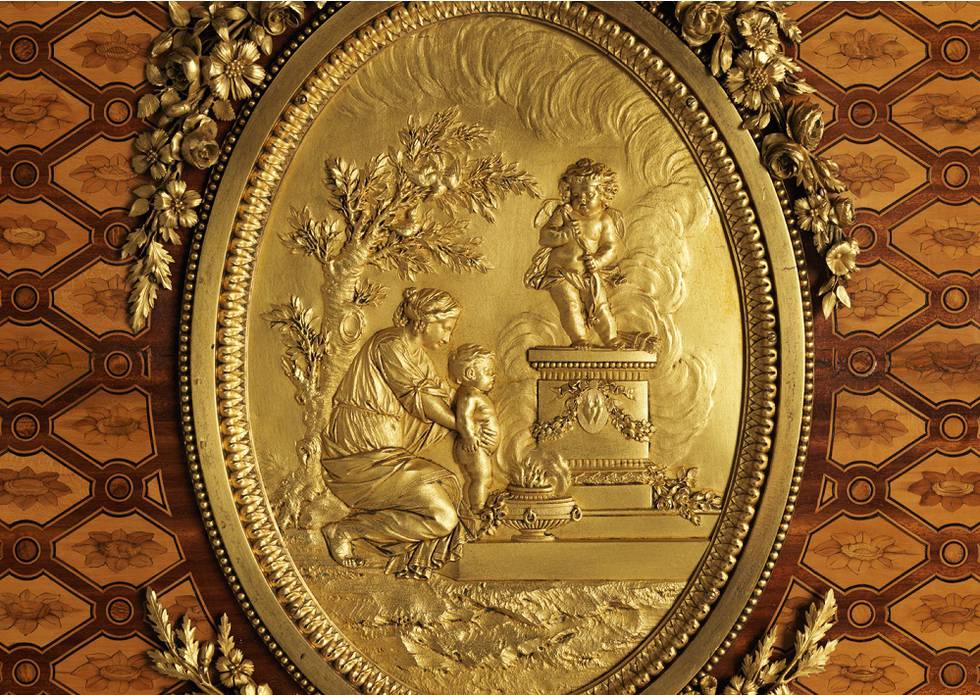 Date: Monday, 30 November 2020
Times: 17.30 to 19.00 BST
Title: Riesener Series - Creating a market : dealers, auctioneers and the passion for Riesener furniture, 1800 - 1882
Speaker: Dr Helen Jacobsen (Curator of French 18th-century Decorative Arts, The Wallace Collection)
Registration and Location: This seminar will be hosted online through Zoom. Please click here to register. For more information about Zoom, including instructions on how to download and use the system, please visit www.zoom.us/support.
Abstract: Jean-Henri Riesener (1734-1806), cabinetmaker to Louis XVI, was one of the most celebrated cabinetmakers of the French eighteenth century. He was also a phenomenon in the history of British art collecting, becoming a byword in the nineteenth century for all that was admired in French furniture.
Before the French Revolution we have no evidence of a British patron, yet just fifty years later collectors like William Beckford, George IV and the 4th Marquess of Hertford had contributed to both his celebrity and the prices his furniture achieved. The nineteenth-century popularity of Riesener furniture was more than just an appreciation of the cabinetmaker's designs and the quality of their execution; it was driven by a fascination for the ancien régime and romanticized views of the doomed Bourbon Court. It was also an indication of the resourcefulness of the innovative entrepreneurs and dealers in France and England who helped establish Riesener's reputation in the decades following the Revolution. Through clever marketing techniques and a certain amount of 'enhancement', they educated a new generation of buyers and established Riesener's name alongside that of André-Charles Boulle as being worthy of connoisseurs.
This paper will analyze the rise of Riesener's celebrity and the dealers who made it happen. It will discuss the sales techniques of the early nineteenth-century auctioneers, the role played by connoisseurs such as Lord Hertford, and the democratization of Riesener furniture through the market for copies and reproductions. It will end with the Hamilton Palace sale of 1882, which opened up yet another new market for Riesener: the Americans.
The Wallace Collection is delighted that this seminar is the first of three evening talks on Riesener that we are holding in collaboration with the Furniture History Society. The other talks will take place on the 7 and 14 of December 2020.
About the Series: This seminar series was established in 2006 as part of the Wallace Collection's commitment to the research and study of the history of collections and collecting, especially in the eighteenth and nineteenth centuries in Paris and London.

The seminars, which are normally held on the last Monday of every month during the calendar year, excluding August and December, act as a forum for the presentation and discussion of new research into the history of collecting. Seminars are open to curators, academics, historians, archivists and all those with an interest in the subject. Papers are generally 45-60 minutes long.
Date & Times
| Date | Start Time | End Time |
| --- | --- | --- |
| 30/11/2020 | 17:30 | 19:00 |