Riesener Series - Riesener Masterpieces: royal furniture in Britain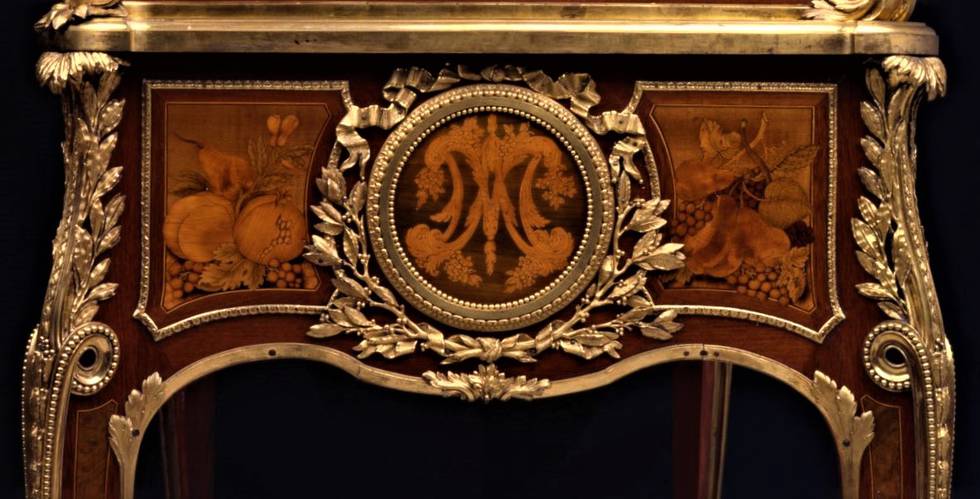 Date: Monday 7 December 2020
Times: 17.30 to 19.00 BST
Title: Riesener Series - Riesener Masterpieces: Royal Furniture in Britain
Speakers: Rufus Bird (Surveyor of The Queen's Works of Art, The Royal Collection), Mia Jackson (Curator of Decorative Arts, Waddesdon Manor) and Helen Jacobsen (Curator of French 18th-century Decorative Arts, The Wallace Collection)
Registration and Location: This talk will be hosted online through Zoom. Please click here to register. For more information about Zoom, including instructions on how to download and use the system, please visit www.zoom.us/support.
Talk description: Three of the most important collections of Riesener furniture in the world are in Britain. In the second talk in our series, speakers from the Wallace Collection, Royal Collection and Waddesdon Manor will discuss some of the 30 pieces in their care. These include celebrated works made for Marie-Antoinette, Louis XVI and the French royal family that demonstrate the extraordinary levels of skilled craftsmanship achieved in the Riesener workshop and the design sophistication of which Riesener was capable. Our speakers will consider the popularity of French royal furniture in Britain in the 19th century and will illustrate the talk with stunning new photography from all three collections, revealing findings from the collaborative Riesener Project and shedding new light on both Riesener's techniques and the provenance of some of the furniture.
The Wallace Collection is delighted to present this talk as part of a series of three evening talks on Riesener, in collaboration with the Furniture History Society. The other talks will take place on the 30 November and 14 December 2020.
Royal Collection Trust / © Her Majesty Queen Elizabeth II 2020
Date & Times
| Date | Start Time | End Time |
| --- | --- | --- |
| 07/12/2020 | 17:30 | 19:00 |