Meet the Expert: The Joseph Plates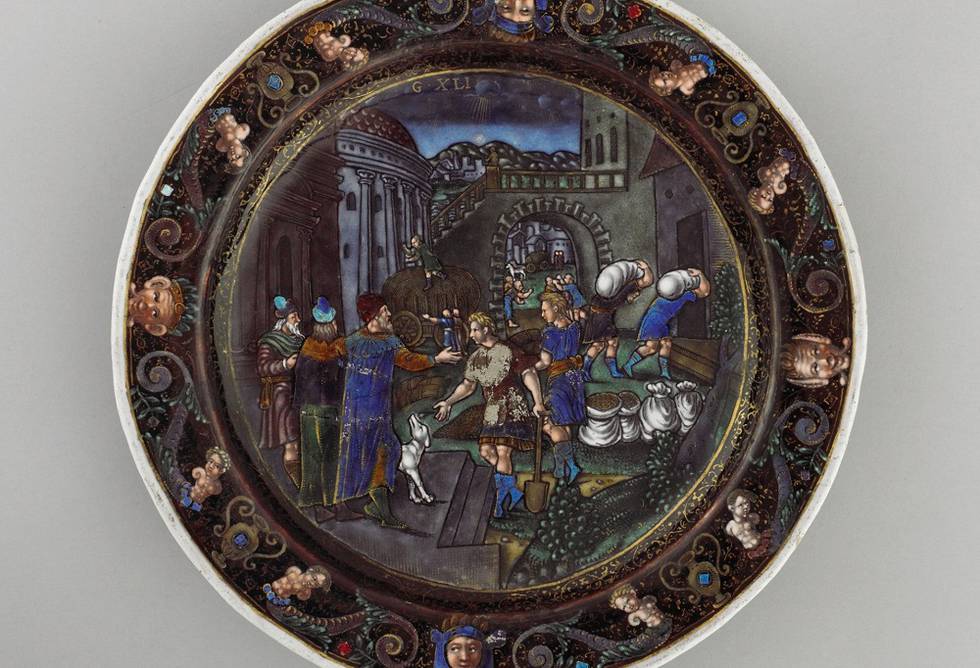 Date: Thursday 17 March 2022
Time: 13.00-14.00 GMT
Location: Zoom (Online)
Speaker: Suzanne Higgott (Curator of Glass, Limoges Painted Enamels, Earthenware and Early Furniture, The Wallace Collection)
Live captioning available (by Stagetext) 
Made in Limoges, France by a prolific workshop that used the maker's mark 'IC', the Joseph plates are a group of painted enamel plates dated to around 1580-1600 that illustrate the story of Joseph from the biblical book of Genesis. Join curator Suzanne Higgott and Dr Julia Poole, formerly a keeper in the Fitzwilliam Museum, Cambridge, who will discuss the sources and significance of the Joseph plates, and the reasons for the popularity of this story in the later 16th century.
Registration and Location: This talk will be hosted online through Zoom and YouTube. Please click here to register for Zoom. 
For more information about Zoom, including instructions on how to download and use the system, please visit www.zoom.us/support.
Please click here to view this talk via our YouTube channel.
Date & Times
| Date | Start Time | End Time |
| --- | --- | --- |
| 17/03/2022 | 13:00 | 14:00 |