Meet the Expert: The Gold Cups of Eternal Stability and the Celebration of the Chinese New Year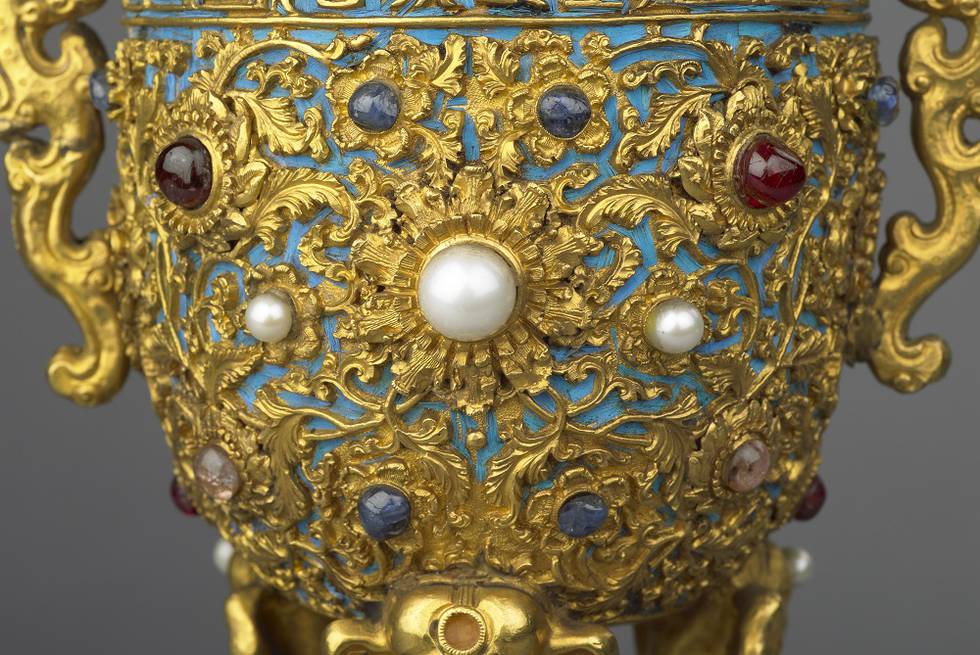 Date: Thursday 17 February 2022
Time: 13.00-14.00 GMT
Location: Zoom (Online)
Speaker: Dr Qin Cao (Senior Curator: Chinese, Korean, Himalayan and Mongolian collections, National Museum of Scotland) and Ada de Wit (Curator of Works of Art and Sculpture, The Wallace Collection)
Live captioning available (by Stagetext) 
The Gold Cups of Eternal Stability are among the most extraordinary objects in the Wallace Collection. The Qianlong Emperor ordered them especially for the First Stroke Ceremony, performed on the New Year's Day in the Forbidden City in Beijing. Their surface is covered with kingfisher feathers, a technique also used in decorating a spectacular headdress in the collection of the National Museum of Scotland. 
In their conversation, curators Dr Qin Cao and Ada de Wit will explore the fascinating history of the gold cups, the use of kingfisher feathers in decoration, and the celebration of New Year at the Chinese Qing court.
Registration and Location: This talk will be hosted online through Zoom and YouTube. Please click here to register for Zoom. 
For more information about Zoom, including instructions on how to download and use the system, please visit www.zoom.us/support.
Please click here to view this talk via our YouTube channel.
Date & Times
| Date | Start Time | End Time |
| --- | --- | --- |
| 17/02/2022 | 13:00 | 14:00 |