Meet the Expert: The Emperor's New Armour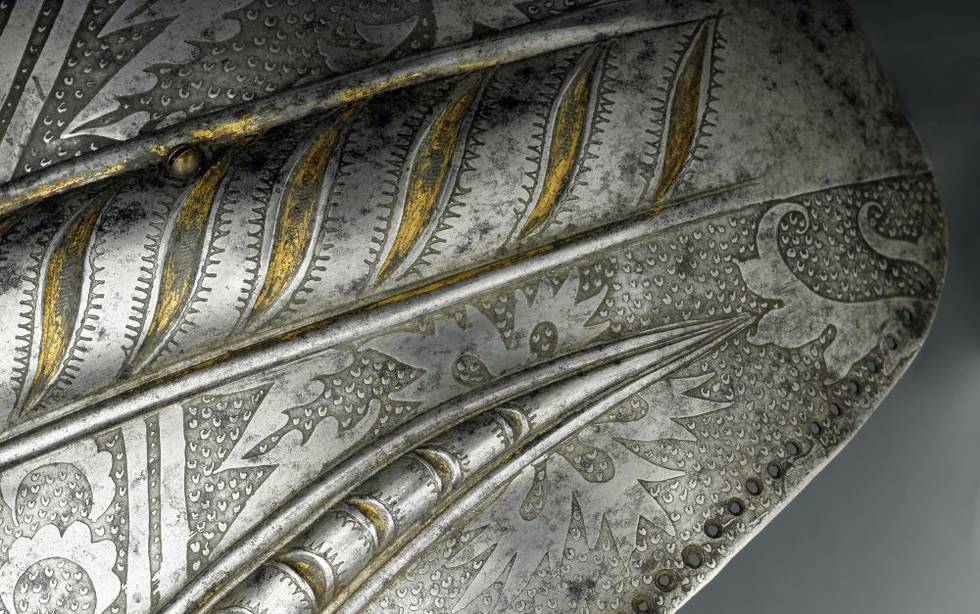 Date: Thursday 16 December 2021
Time: 13.00-14.00 GMT
Location: Zoom (Online)
Speaker: Dr. Tobias Capwell (Curator of Arms and Armour, The Wallace Collection)
Join curator Dr. Toby Capwell for a detailed look at the life, career and works of one of the greatest armourers who ever lived – Konrad Seusenhofer, master of the Imperial court workshop at Innsbruck in Austria, founded by the Emperor Maximilian I in 1505.
Home to several examples of Seusenhofer's work, The Wallace Collection has recently 'gained' a new masterpiece by him, a foot combat armour in the 'Landsknecht' style long thought to have been made in Augsburg, but now proven to be the work of the Emperor's court armourer. Discover how this fabulous 'puffed and slashed' costume armour has revealed its true identity – a work by one of the most technologically advanced and artistically sophisticated armourers of the Renaissance.
Registration and Location: This talk will be hosted online through Zoom and YouTube. Please click here to register for Zoom. 
For more information about Zoom, including instructions on how to download and use the system, please visit www.zoom.us/support.
Please click here to view this talk via our YouTube channel.
Date & Times
| Date | Start Time | End Time |
| --- | --- | --- |
| 16/12/2021 | 13:00 | 14:00 |