Manolo Blahnik Talk Series: Fashion or Art?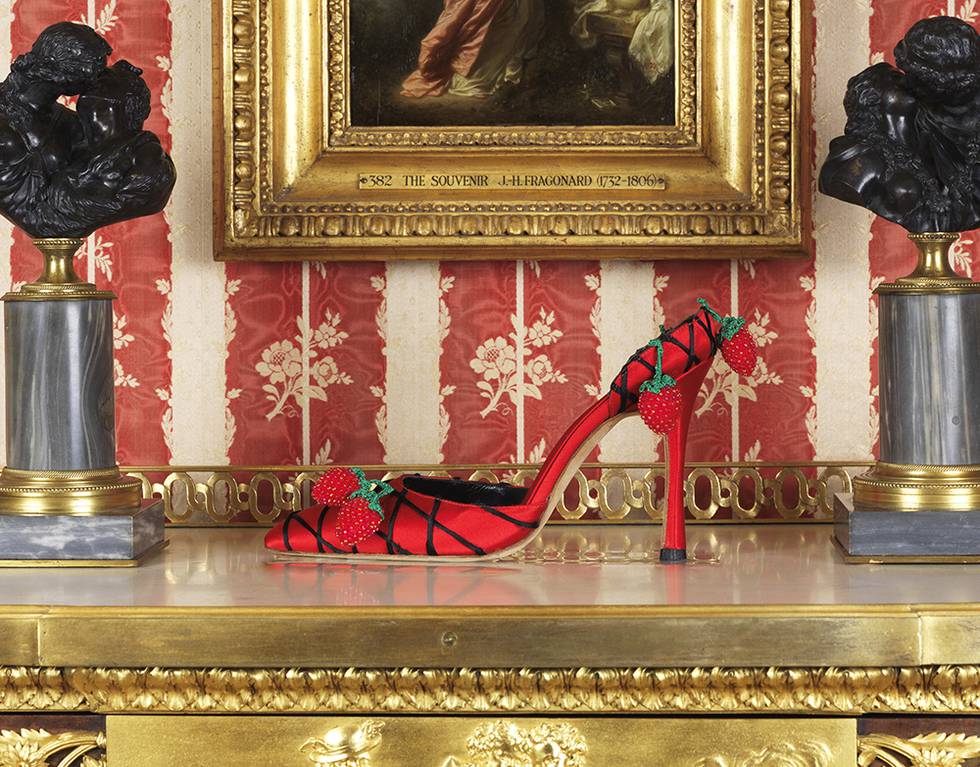 The juxtaposition of the Wallace Collection's superlative collection of paintings, sculpture, furniture and porcelain with the luxurious fashions of Manolo Blahnik fits into a long-standing history of inspiration, emulation, and collaboration between artists and fashion designers.
Yuriko Jackall, curator of French paintings at the Wallace Collection will lead a panel of diverse practitioners and thinkers from both worlds: illustrator Julie Verhoeven, fashion designer Grace Wales Bonner and writer and curator Lou Stoppard. Their discussion will explore how such interactions have radically redefined the boundaries between art and fashion and given rise to entirely new ways of understanding and appreciating visual culture.
The speakers will delve into the relationship and complexities between Fashion and Art, to consider whether traditional distinctions can be erased to establish a new way of thinking – when does Art become Fashion? And can Fashion ever be art?
Your ticket includes an exclusive after hours view of the exhibition An Enquiring Mind: Manolo Blahnik at the Wallace Collection and a glass of wine. The exhibition and drinks will be available from 5.30pm to 7pm only. The panel discussion will begin at 7pm sharp.

Date & Times
| Date | Start Time | End Time |
| --- | --- | --- |
| 08/07/2019 | 19:00 | 20:00 |
Ticket Information
| Ticket type | Price |
| --- | --- |
| Manolo Blahnik evening talk | £20 |
Book tickets