Mémoires for the Garde-Meuble: Riesener's perspective on royal furniture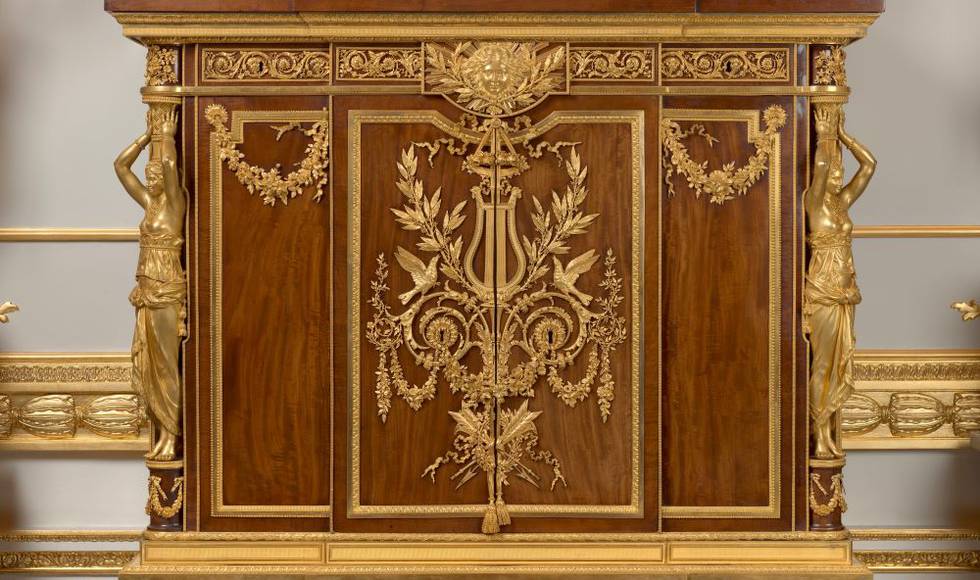 Date: Monday, 14 December 2020
Times: 17.30 to 19.00 BST
Title: Mémoires for the Garde-Meuble: Riesener's perspective on royal furniture
Speaker: Alexander Collins (former Riesener Project Leverhulme Fellow, The Wallace Collection)
Registration and Location: This seminar will be hosted online through Zoom. Please click here to register. For more information about Zoom, including instructions on how to download and use the system, please visit www.zoom.us/support.
Talk description: Riesener was court cabinetmaker for over ten years, supplying over 700 pieces to the French royal household. The details of these commissions were recorded in the Journal of the Garde-Meuble (the department of the royal household responsible for ordering and managing furnishings), as well as Riesener's mémoires. These were invoices which contained detailed descriptions of the furniture, as well as the materials and techniques used to make them.
Many of Riesener's invoices survive and can be found in the collections of the Archives nationales and Bibliothèque nationale de France. Our final talk in the series will explore a selection of invoices for pieces of royal furniture at Waddesdon Manor and the Royal Collection. They will tell us more about Riesener's design and workshop processes, as well as the challenges he encountered during exceptionally ambitious projects.
The Wallace Collection is delighted to present this talk as part of a series of three evening talks on Riesener, in collaboration with the Furniture History Society. The other talks will take place on the 30 November and 7 December 2020.
Royal Collection Trust / © Her Majesty Queen Elizabeth II 2020
Date & Times
| Date | Start Time | End Time |
| --- | --- | --- |
| 14/12/2020 | 17:30 | 19:00 |