Looking Slowly: Slow Art Day 2022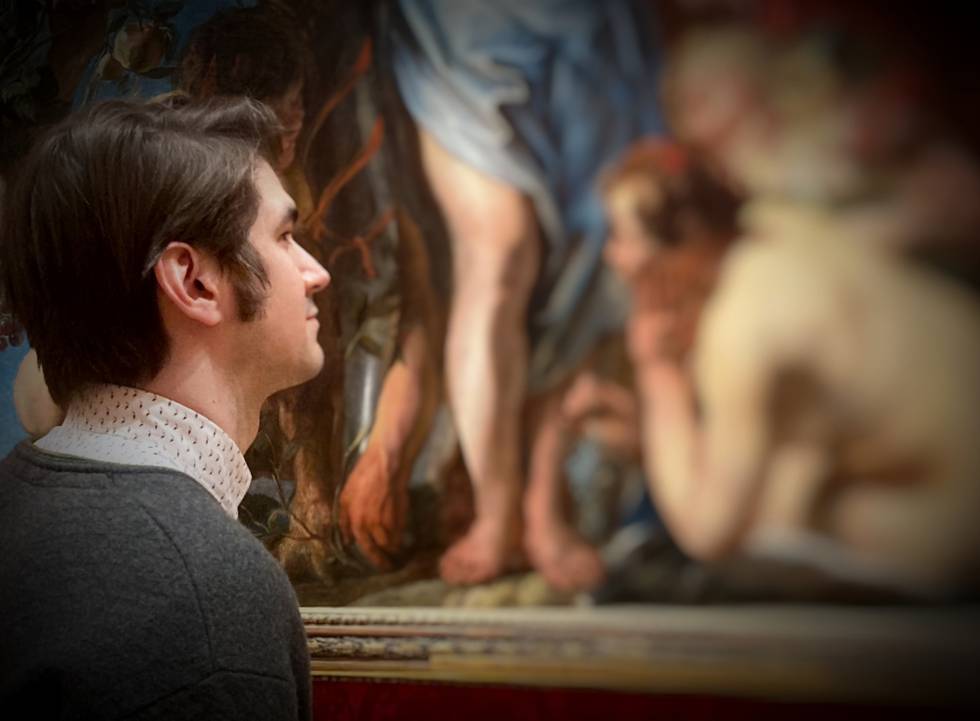 Date: Saturday 2 April 2022 
Times: 14.00–15.00 BST 
Location: Online (Zoom) 
Speaker: Jo Rhymer 
Description: Paintings often reveal something new each time we look at them. But to engage with a painting in a significant way, we need to look slowly in order to make observations, and to absorb the often-complex visual elements presented by an artist. Looking carefully in this way helps us to consider the potential meanings of a painting, and gives us time to reflect on our personal responses to what we see.  
The fundamentals of looking slowly – time, attention and patience – contrast with the fast pace of modern life. What might we discover if we slow down, and look slowly? On Slow Art Day 2022, a global event promoting the pleasures of unhurried encounters with art, we invite you to connect with a painting, and to engage skills that can enrich your wellbeing.
This free talk is a taster session for the course, Slow Art, on 27 and 28 April 2022.
About the Speaker: Jo Rhymer is a history of art lecturer. She has broad experience of working in museum and gallery learning departments and was previously Head of Adult Learning Programmes at the National Gallery. She leads tours in the UK and abroad, is an accredited lecturer for The Arts Society and lectures for various organisations including the V&A Museum; she is also a Panel Tutor for the Institute of Continuing Education, University of Cambridge. Her interests include 19th-century and early 20th-century French art; she is particularly interested in the visual skills and benefits involved in sustained looking at paintings.
Joining Information and Format: This talk will be presented through Zoom Webinar. Book now to receive your Zoom link, Webinar ID and Passcode. 
Talk Recording: This talk will be recorded. Ticketholders will be emailed a link to view the recording, which will be available for one week only. 
Date & Times
| Date | Start Time | End Time |
| --- | --- | --- |
| 02/04/2022 | 14:00 | 15:00 |
Ticket Information
| Ticket type | Price |
| --- | --- |
| Online Talk (Free) | £0 |
Book tickets