Interiors and the Art of Living at the Time of Riesener and Marie-Antoinette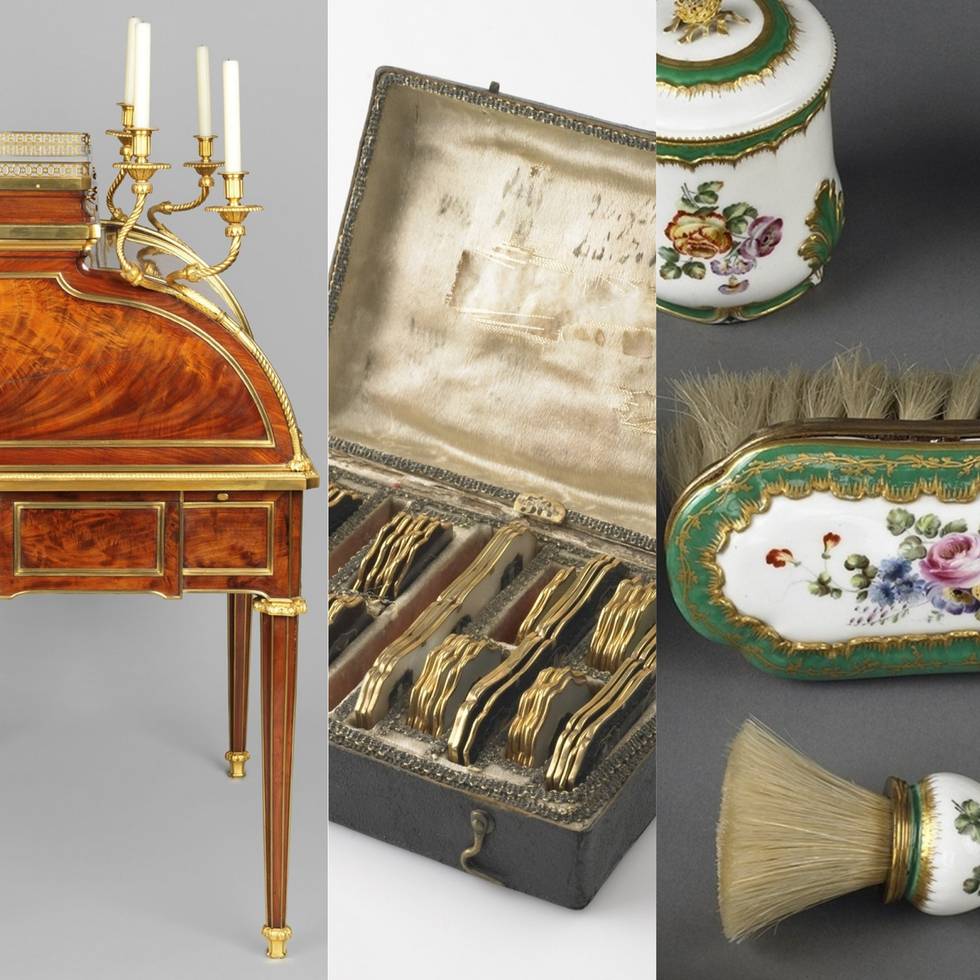 Dates: Tuesday 16 and Wednesday 17 March 2021
Times: 11.00–12.45
Location: Zoom Webinar (Online)
Tutor: Christylle Phillips
Level: All Levels
Course Description: As we stage a display in the museum of our most sumptuous pieces of Riesener furniture, this course seeks to look at them in the context of interiors, and what Charles Maurice de Talleyrand-Perigord, diplomat and ex-Bishop of Autun, famously called the time of 'la douceur de vivre', literally the sweetness of being alive.
Riesener was the most celebrated cabinetmaker in Paris in the two decades before the French Revolution. He was Marie-Antoinette's favourite cabinetmaker, and delivered furniture to Louis XVI and the royal family, and aristocratic and wealthy patrons. We'll take examples of Riesener's work, as well as pieces from other cabinetmakers, as our starting point for exploring contemporary interiors and daily occupations such as gaming, reading and writing – and the accessories needed for these activities, such as candlesticks, inkstands or game counters. We'll also consider evolving styles, the use of textiles and panelling, and the taste for Chinese and Japanese lacquer to help you build a broader understanding of the interiors, furniture and decorative arts of the period
Please read the full course description here.

Joining Information and Format: This course will be taught through Zoom Webinar. For more information, including instructions on how to download and use the system, please visit www.zoom.us/support.
Each course session duration is 105 minutes, including a five minute break and Q&A session with the tutor.
You will be emailed the Zoom Webinar ID and Passcode 48 hours in advance of the first course session.
Date & Times
| Date | Start Time | End Time |
| --- | --- | --- |
| 16/03/2021 | 11:00 | 12:45 |
Ticket Information
| Ticket type | Price |
| --- | --- |
| Online Course (Standard Price) | £35 |
| Online Course (Concession) | £32 |
| Online Course (Member) | £30 |
Book tickets