Horrible Helmets Family Day!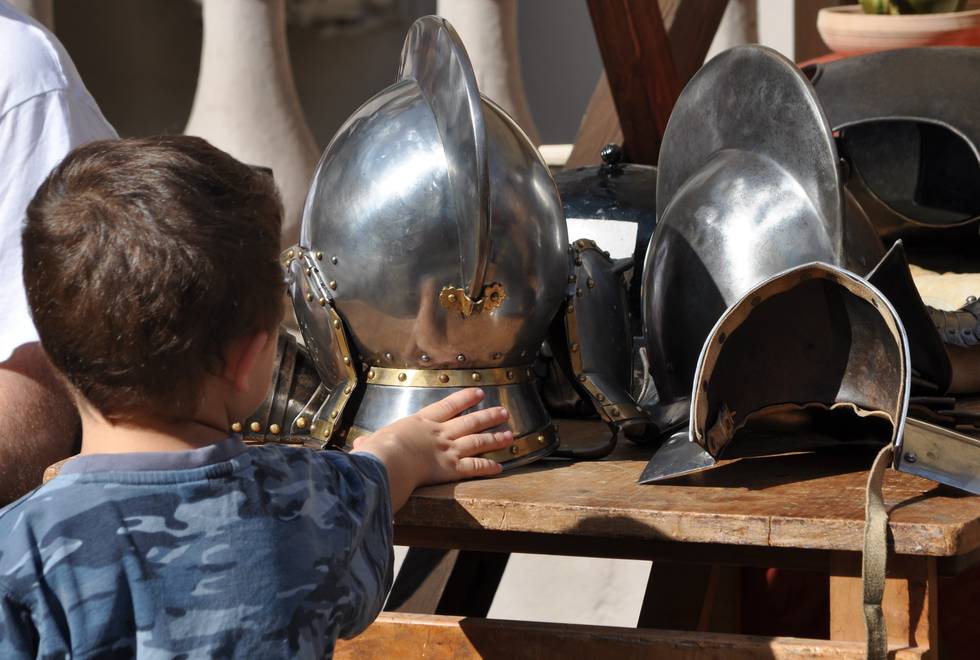 A free, fun and creative day for children aged 5+ and their families with members who are d/Deaf.

Join us for a special tour of the Wallace Collection with Deaf guide Edward Richards, explore objects from different countries and cultures, try on some real armour and then work with an artist to make some spectacular creations of your own to take home.

Activities will be delivered in British Sign Language with voiceover into spoken English. Please bring a packed lunch with you.
If you would like any information or to book a place please contact community@ wallacecollection.org
Phone: 020 3876 3164
Text: 073 9987 3174
Date
Start Time
End Time
13/07/2019
10:30
15:30
Personal Use:
The download of this image is authorised only for private, personal, academic research, or educational purposes. The license for the image publication is not included.
To request a higher image resolution and the license for any other kind of usage, please contact the Picture Library on picture.library@wallacecollection.org.
Read more about our Copyright and Image licensing policies here.
Download image