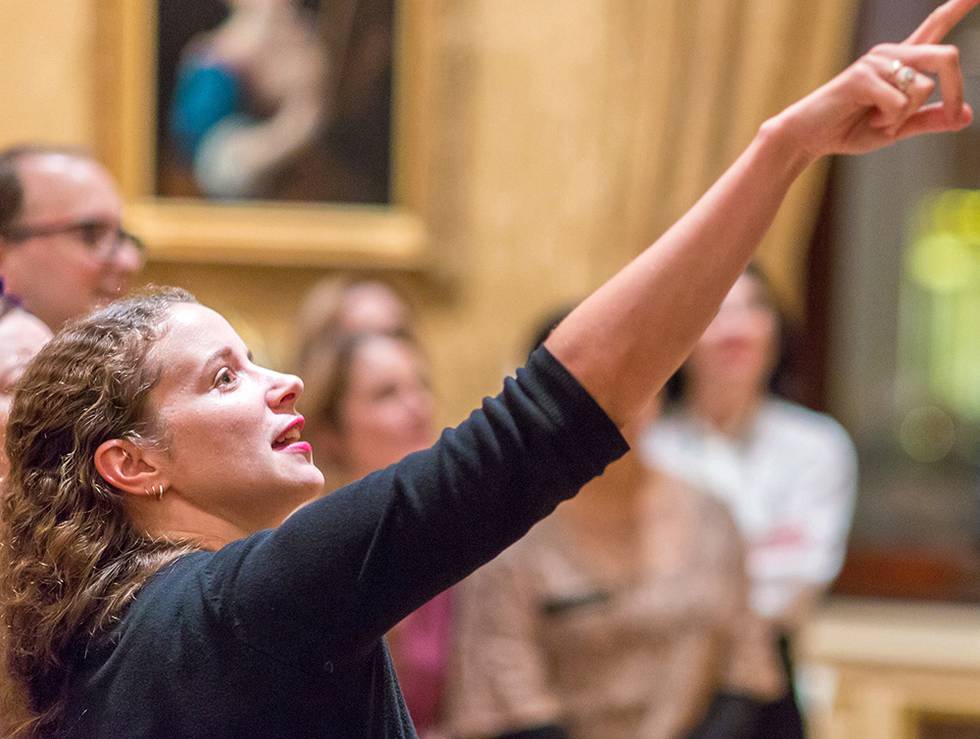 Join one of our free, daily highlights tours! Hosted by our guide lecturers, each tour is unique and will provide an introduction into the history of Hertford House, our founders, and the highlights of the collection. Free but tour numbers are strictly limited to 25 people per tour. Please collect a badge from the Information Desk to secure a place on the tour. There are 25 badges available for each tour and these are allocated on a first come first served basis (from 10am on the date of the tour).
Our daily highlights tours take place throughout the year. See below for the next available tours.

Free, and no booking essential!
Date & Times
| Date | Start Time | End Time |
| --- | --- | --- |
| 22/01/2020 | 14:30 | 15:30 |
| 23/01/2020 | 14:30 | 15:30 |
| 24/01/2020 | 11:30 | 12:30 |
| 24/01/2020 | 14:30 | 15:30 |
| 25/01/2020 | 11:30 | 12:30 |
| 25/01/2020 | 14:30 | 15:30 |
| 26/01/2020 | 11:30 | 12:30 |
| 26/01/2020 | 14:30 | 15:30 |
| 27/01/2020 | 14:30 | 15:30 |
| 28/01/2020 | 14:30 | 15:30 |
| 29/01/2020 | 14:30 | 15:30 |
| 30/01/2020 | 14:30 | 15:30 |