Great Gallery Highlights Tour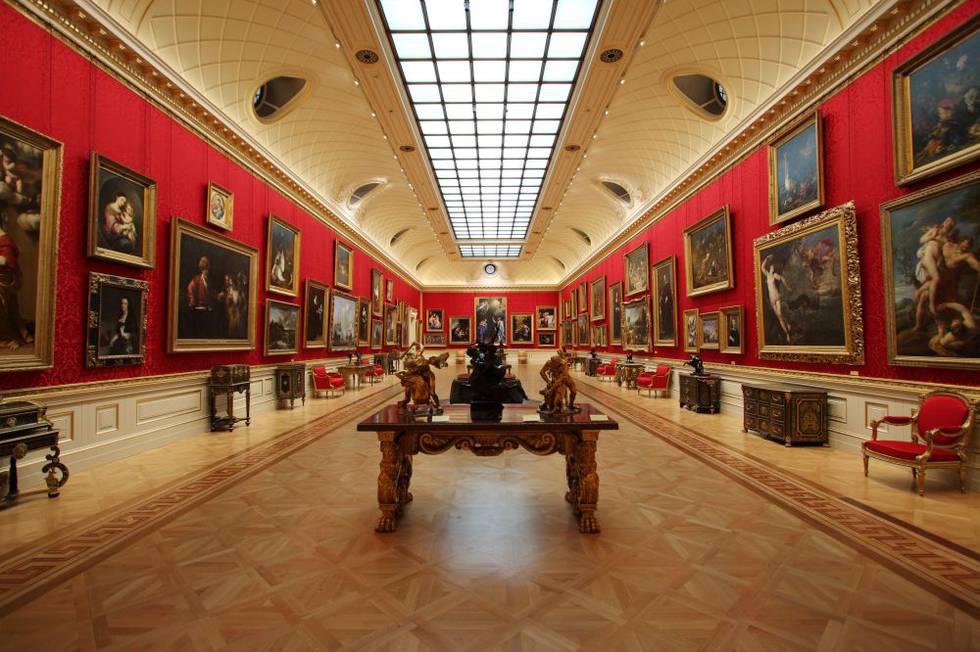 Thursdays, Fridays and Saturdays at 14.30 (duration: 30 minutes) 
Pre-booking required; meet in the Great Gallery (First Floor)
Join us for a short tour of some of the splendours of our Great Gallery. Explore outstanding works of art by painters such as Canaletto, Velázquez, Van Dyck and Rubens, alongside breathtaking sculpture by Giambologna and sumptuous Boulle marquetry furniture.
Tours are free and last 30 minutes. Places are strictly limited and allocated first-come, first-served on the day. Please reserve your place at the museum's reception.  
We kindly request that participants wear a face covering on the tour, unless medically exempt.  
Date & Times
| Date | Start Time | End Time |
| --- | --- | --- |
| 21/10/2021 | 14:30 | 15:00 |
| 22/10/2021 | 14:30 | 15:00 |
| 23/10/2021 | 14:30 | 15:00 |
| 28/10/2021 | 14:30 | 15:00 |
| 29/10/2021 | 14:30 | 15:00 |
| 30/10/2021 | 14:30 | 15:00 |
| 04/11/2021 | 14:30 | 15:00 |
| 05/11/2021 | 14:30 | 15:00 |
| 06/11/2021 | 14:30 | 15:00 |
| 11/11/2021 | 14:30 | 15:00 |
| 12/11/2021 | 14:30 | 15:00 |
| 13/11/2021 | 14:30 | 15:00 |