Frans Hals: Virtuosity and Vice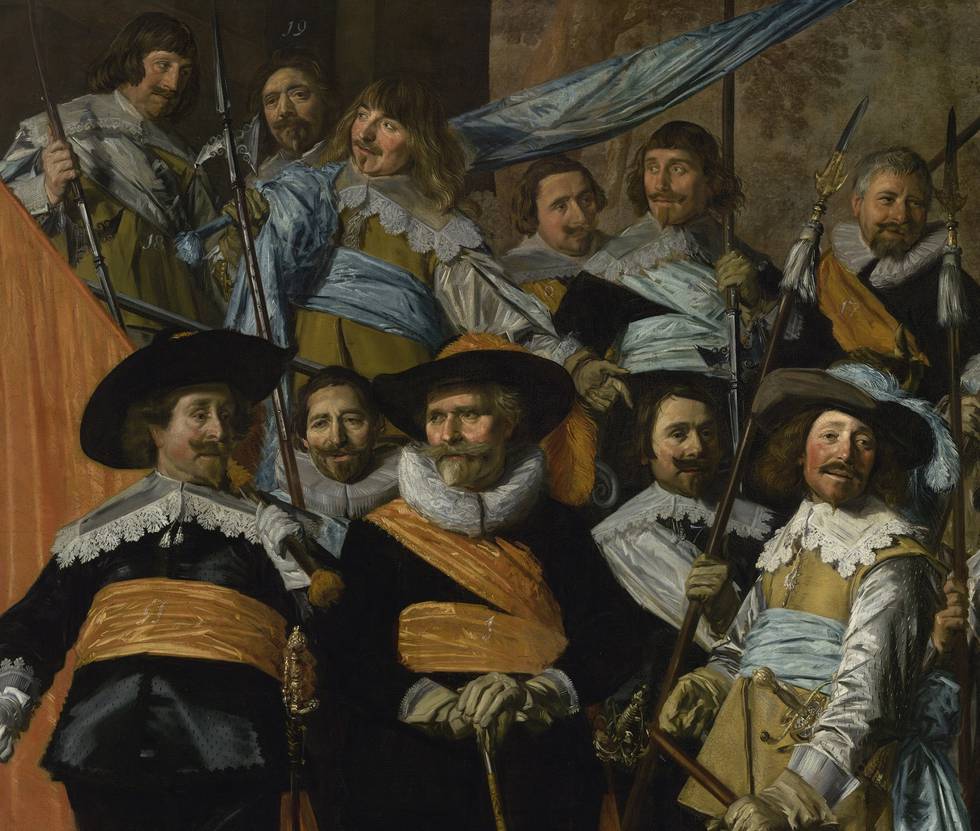 Date: Wednesday 27 October 2021
Times: 19.00–20.00 BST
Location: Zoom Webinar
Speaker: Dr Marrigje Rikken (Head of Collections, Frans Hals Museum)
Talk Description: Frans Hals is no doubt one of the most virtuosic painters of the Dutch 17th century. His loose brushwork and rough painting style made him truly innovative and these qualities continue to give his paintings a lively appearance today. However, during the 18th and first half of the 19th century, he was reviled as a drunkard who set a bad moral example to his 14 children. Yet, what do we really know about him and his artistic achievements?
In this talk, Dr Marrigje Rikken will reveal the man behind the paintings. Frans Hals had many ups and downs; he received important commissions, but did not always finish them and needed financial support in his final years. Only one self-portrait has survived, which he – seemingly casually – included in his sixth and largest civic guard painting of 1639.
This talk accompanies our new exhibition, Frans Hals: The Male Portrait.
About the Speaker: Dr Marrigje Rikken studied art history at the University of Amsterdam and received a research doctorate at Leiden University. She has held positions as Assistant Curator of Dutch 17th-Century Paintings at the Rijksmuseum in Amsterdam; Lecturer in Art History at the University of Amsterdam; and Curator at the RKD – the Netherlands Institute for Art History at The Hague. Since 2014 she has been affiliated with the Frans Hals Museum in Haarlem, where she curated the exhibition Frans Hals and the Moderns, and in 2017, she became Head of Collections.
Joining Information and Format: This talk will be presented through Zoom Webinar. Duration is 1 hour, including time for Q&A with the speaker. Ticket holders will receive their Zoom link, Webinar ID and Passcode 24 hours in advance of the talk.
Talk Recording: This talk will be recorded. Ticket holders will be emailed a link to view the recording, which will be available for one week only.
Image credit: Frans Hals, Officers and Sergeants of the St George Civic Guard, 1639 (detail). © Frans Hals Museum, Haarlem
Date & Times
| Date | Start Time | End Time |
| --- | --- | --- |
| 27/10/2021 | 19:00 | 20:00 |
Ticket Information
| Ticket type | Price |
| --- | --- |
| Online Talk | £5 |
| Online Talk (Member) | £4 |
Book tickets