Exploring the Physical and Psychological Realities in Vermeer's Genre Paintings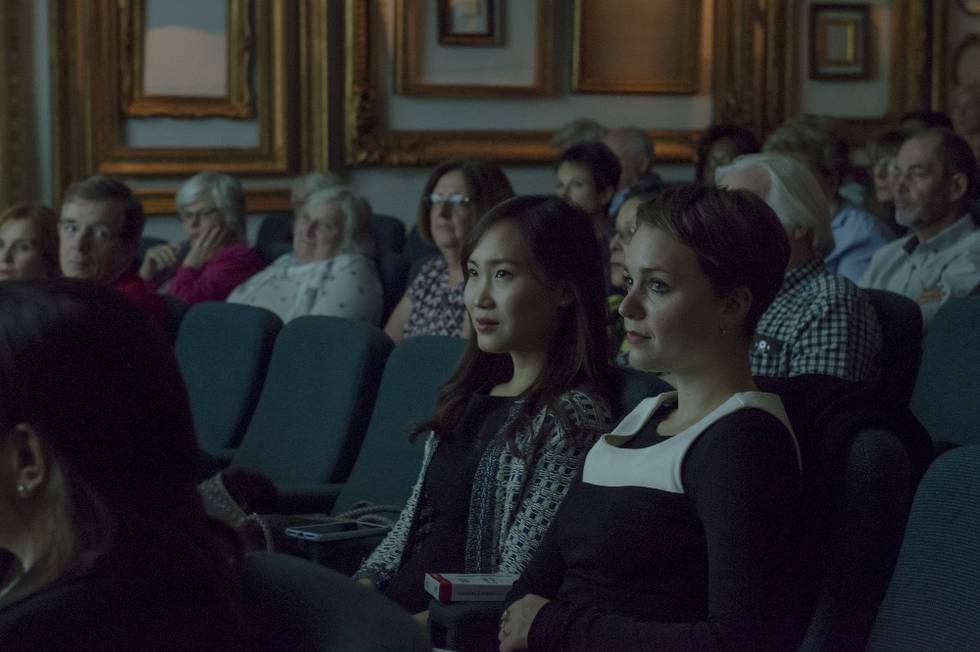 Vermeer's genre paintings depict men and women engaged in daily activities that seem familiar and related to our own lives. We greatly admire his ability to depict the physical reality of these scenes, whether through the shimmer of satin, the translucency of glass, or his mastery of light. Less noticed, however, is how successfully he conveyed the inner life of his figures. This talk by Arthur Wheelock will examine this important aspect of Vermeer's artistic genius by examining the types of moments he portrayed, and the relationships of his figures to their milieu.
Arthur K. Wheelock Jr. is former curator of northern baroque painting at the National Gallery of Art and professor of art history at the University of Maryland since 1974. Over the course of his career at the Gallery, which began in 1973, he curated numerous major exhibitions including Johannes Vermeer (1995) — a show of twenty-one paintings that became one of the most remarkable blockbusters in museum history —; Gabriel Metsu, 1629–1667 (2011); Drawings for Paintings in the Age of Rembrandt (2016); and Vermeer and the Masters of Genre Painting: Inspiration and Rivalry (2017). He has lectured widely on Dutch and Flemish art and authored many articles and books including: Perspective, Optics, and Delft Artists around 1650 (1977), Jan Vermeer (1981), and Vermeer and the Art of Painting (1995), and the Gallery's catalogs of Dutch and Flemish paintings.

Professor Wheelock holds numerous awards and distinctions in his field. In 1982, at the time of the Dutch-American Bicentennial, he was named Knight Officer in the Order of Orange-Nassau by the Dutch government. In 1993, he received the College Art Association award for Distinction in Scholarship and Conservation. In 1996 he received the Minda de Gunzburg Prize for best exhibition catalogue of the year, the Johannes Vermeer Prize for Outstanding Achievement in Dutch art, the Bicentennial Medal from Williams College, and the Dutch-American Achievement Award, presented by The Netherlands-American Amity Trust. In 2006, he was named Commander in The Order of Leopold I by the Belgian government. In 2008, the University of Maryland created a doctoral fellowship in his name: The Arthur K. Wheelock Jr. Fellowship in Northern Baroque Painting. In 2015, he received The Kellogg Award for lifetime career achievement from Williams College.
Date & Times
| Date | Start Time | End Time |
| --- | --- | --- |
| 30/11/2019 | 17:00 | 18:30 |
Ticket Information
| Ticket type | Price |
| --- | --- |
| Evbening Lecture gen. admission | £15 |
| Evening lecture concession | £13 |
Book tickets