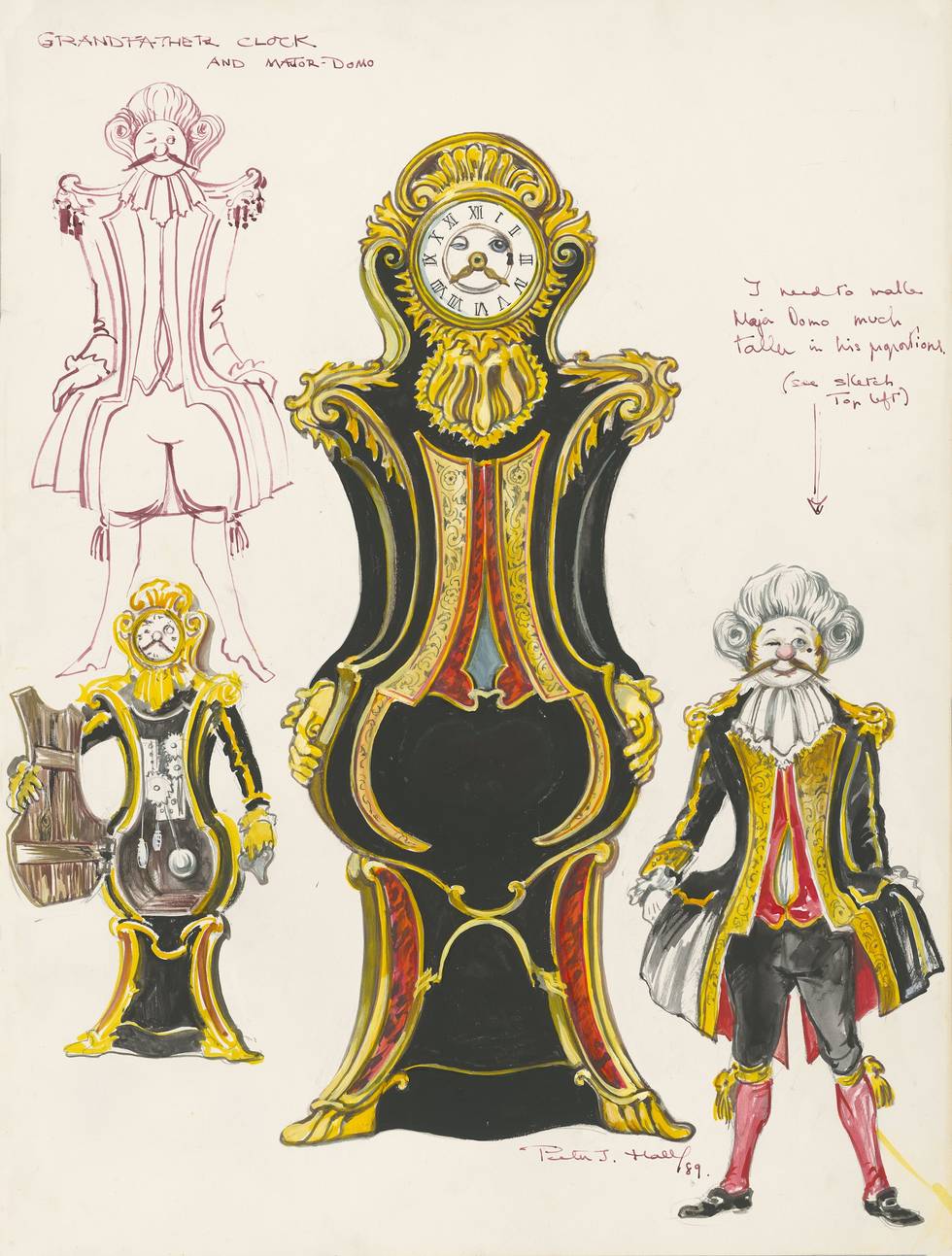 Date: Friday 22 July 2022
Times: 18.30–19.30 BST (exhibition visit until 20.30)
Location: At the museum or online (Zoom)
Speakers: Don Hahn and Dr Helen Jacobsen
Description: Legendary film producer of Walt Disney Animation Studios classics including Beauty and the Beast and The Lion King, join Don Hahn as he discusses his work and inspiration with Inspiring Walt Disney exhibition curator, Dr Helen Jacobsen.
About the Speakers: Don Hahn produced the classic Beauty and the Beast, the first animated film to receive a Best Picture nomination from the Motion Picture Academy. His next film, The Lion King, broke box-office records all over the world to become the top-grossing traditionally animated film of all time and a long-running blockbuster Broadway musical. Hahn also served as associate producer on the landmark motion picture Who Framed Roger Rabbit. His other films include The Hunchback of Notre Dame, Atlantis: The Lost Empire, the 2006 short The Little Matchgirl (which earned Hahn his second Oscar® nomination), Maleficent, and Tim Burton's Frankenweenie. Hahn has also authored three books on the art of animation, including the 2008 book, The Alchemy of Animation, which provides the definitive account of how animated films are created in the modern age. He is currently directing Howard, a documentary film about writer and lyricist Howard Ashman, the creative force behind Little Shop of Horrors, Beauty and the Beast, The Little Mermaid, and Aladdin. 
Dr Helen Jacobsen is Executive Director of the Attingham Trust, an educational charitable trust that organises study programmes for the international heritage sector. Former Senior Curator at the Wallace Collection, she has curated exhibitions and published on French 18th-century decorative art and collecting history. She is co-curator of Inspiring Walt Disney: The Animation of French Decorative Arts at the Wallace Collection, an exhibition which has been organised in partnership with the Metropolitan Museum of Art in New York.
Take part at the Museum: Join us at the museum for this special talk, followed by an opportunity to visit Inspiring Walt Disney: The Animation of French Decorative Arts (until 20.30). 
Watch Online: This talk will also be broadcast live from the museum. Online ticketholders will be emailed a link to join 24 hours in advance. Online ticketholders will also receive a link to view a recording of the talk, which will be available for one week only. 
Image: Beauty and the Beast, 1991, Peter J. Hall, Concept art, watercolour, marker, and graphite on paper © Disney
Date & Times
| Date | Start Time | End Time |
| --- | --- | --- |
| 22/07/2022 | 18:30 | 19:30 |
Ticket Information
| Ticket type | Price |
| --- | --- |
| At The Museum (Standard) | £14 |
| At The Museum (Concession) | £12 |
| At The Museum (Members) | £10 |
| Online Only | £7 |
Book tickets