Decorative Arts Summer School 2022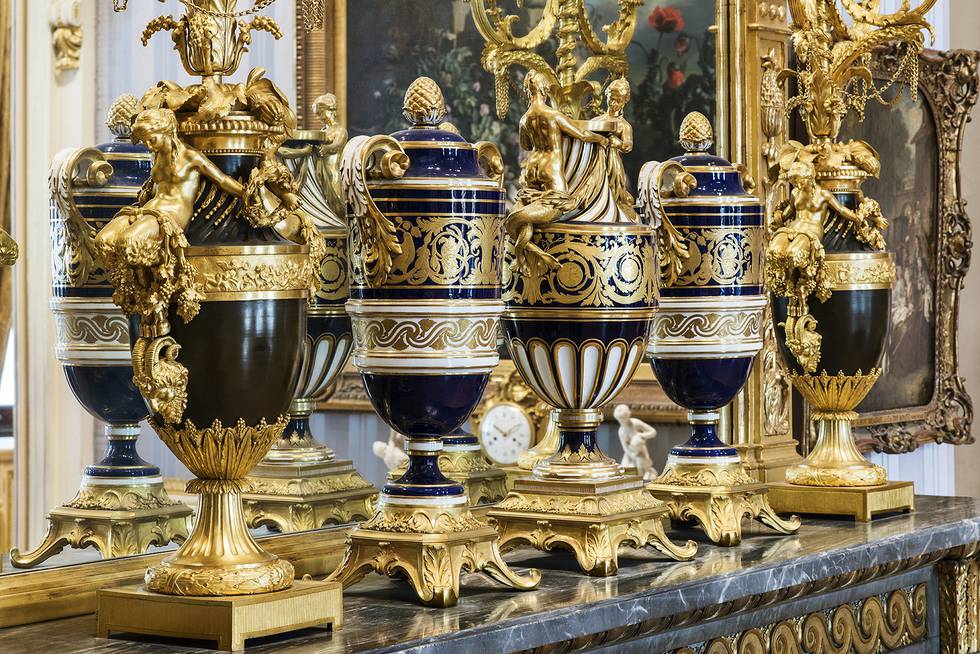 Dates: Monday 11 to Thursday 14 July 2022
Times: 10.45–16.00 BST 
Location: At the museum (Theatre, Galleries and Conservation Studio)
Description: Discover the decorative arts through one of the most exquisite collections in the world. Focusing on ceramics, furniture, clocks, gilt bronzes and interior schemes, we'll introduce you to some of the most important makers of decorative arts – from the ceramics produced at the Sèvres Manufactory, to the furniture of renowned cabinetmaker Jean-Henri Riesener and the famed gilt bronze of Pierre Gouthière. We'll also consider how artworks were conceived as vital elements of broader decorative schemes for interiors.
Each morning, you'll learn with our experts through in-depth, theatre-based talks exploring our remarkable collections in context, before setting out on intimate tours of our galleries in the afternoon, for observation and discussion of objects close up. On our final day, we'll also consider how decorative arts in the museum are interpreted and cared for through talks and demonstrations led by our in-house conservation experts. There will also be an opportunity to visit our special exhibition, Inspiring Walt Disney.
Over four days, you'll gain broader knowledge of a range of artworks, enabling you to recognise and understand some of the major stylistic and material developments of the decorative arts, both in the Wallace Collection and further afield.
See the full programme and timetable.
Contributors: Each day will be led by different experts in the fields of decorative arts, including Julius Schoonhoven (Freeman of the Worshipful Company of Clockmakers and restorer and conservator of antique clocks), Dr Barbara Lasic (Lecturer in History of Art, Sotheby's Institute of Art, London), Dr Lindsay Macnaughton (University of Buckingham), Dr Caroline McCaffrey-Howard (Curator of 17th- and 18th-Century Ceramics and Glass at the V&A) alongside Wallace Collection curators, researchers and conservators.
Date & Times
| Date | Start Time | End Time |
| --- | --- | --- |
| 11/07/2022 | 10:45 | 16:00 |
Ticket Information
| Ticket type | Price |
| --- | --- |
| Decorative Arts Summer School (Standard) | £295 |
| Decorative Arts Summer School (Concession) | £290 |
| Decorative Arts Summer School (Member) | £285 |
Book tickets