Boulle and Riesener: Two Royal Cabinetmakers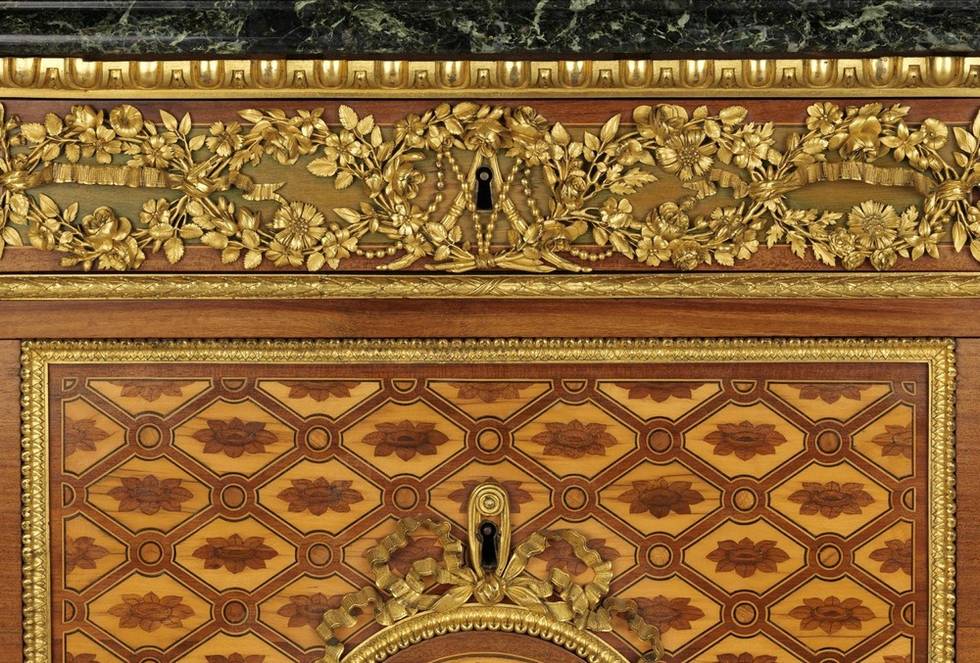 Dates: Wednesday 8 and Thursday 9 February 2023
Times: 14.00–16.00 GMT
Location: At the museum
Tutor: Alexander Collins
Description: Discover the extraordinary furniture created by the French royal cabinetmakers André-Charles Boulle and Jean-Henri Riesener. You'll learn about the careers of these two outstanding craftsmen, the development of their furniture, and their influence on royal and aristocratic taste.
Exploring the Wallace Collection's world-class collection of furniture by Boulle and Riesener through illustrated talks and walking tours, this course will explore the work they carried out for the French royal court, from Louis XIV to Marie-Antoinette. We'll study some of the greatest furniture and interiors of the 17th- and 18th- centuries, and familiarise ourselves with the ingenious techniques the cabinetmakers used to make their masterpieces.
Read the full course description here.
Joining Information and Format: This course will take place in person in the Theatre, Lower Ground Floor, and galleries at the Wallace Collection. The course involves some walking and standing during gallery tours.
Date & Times
| Date | Start Time | End Time |
| --- | --- | --- |
| 08/02/2023 | 14:00 | 16:00 |
Ticket Information
| Ticket type | Price |
| --- | --- |
| At the Museum (Standard) | £80 |
| At the Museum (Concession) | £77 |
| At the Museum (Members) | £75 |
Book tickets