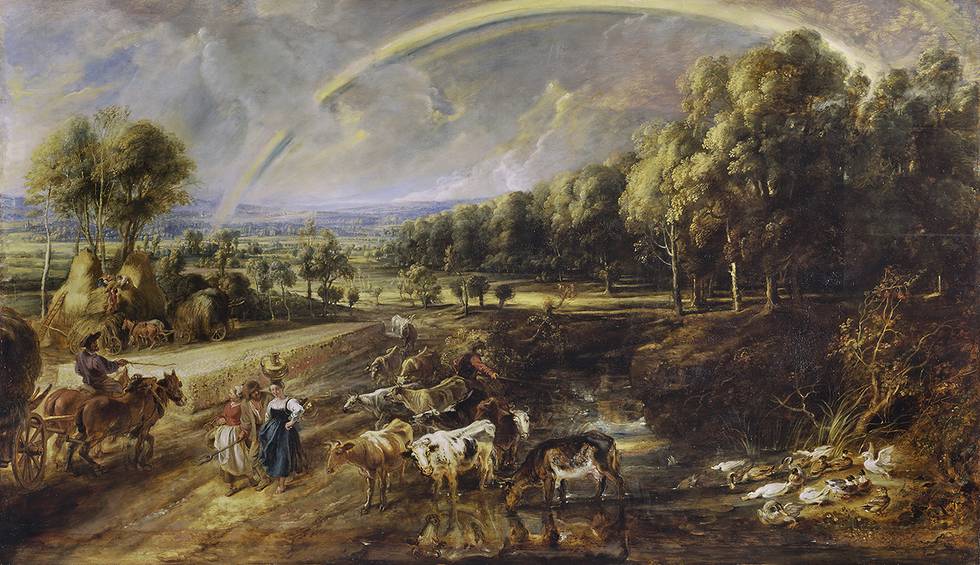 Three day course, Monday 14 October - Wednesday 15 October, 11am - 1.30pm
This three day course will examine the history of painting in the Southern Netherlands within its political, religious, social and economic context. Artists under discussion will include van Eyck, Memling, Bruegel, Rubens and van Dyck. Taught by Siân Walters.
Between the early fifteenth and mid seventeenth centuries the cities of Bruges, Ghent, Brussels and Antwerp enjoyed great economic prosperity and artistic prestige, attracting an international mercantile clientele keen to commission works from leading artists such as Jan van Eyck and Hans Memling, whose technical and stylistic innovations would have a transformative impact on the development of European painting. In particular their concentration on naturalistic detail gave portraiture a hitherto unseen degree of accuracy and realism, greatly influencing practitioners of the genre in other countries, from Botticelli and Ghirlandaio to the young Leonardo da Vinci.
By the early sixteenth century artistic influence had begun to move in the opposite direction, from south to north, and this is clear when we examine the classicising repertoire and Italian mannerism found in the works of Quinten Massys, Jan Gossaert and Pieter Pourbus. However the most popular painter of the 1500s is without doubt Pieter Bruegel the Elder, much-loved for his humorous scenes of everyday life and amusing depictions of merry-making, drinking and dancing. Indeed his earliest biographer Karel van Mander famously wrote in 1604 that "... there are very few works from his hand that the beholder can look at seriously, without laughing". Bruegel's enduring appeal is reflected in the numerous copies of his work which were made during his own lifetime.
Despite Flanders' economic decline and the rise of the Dutch Republic during the seventeenth century, the period saw the emergence of some of the greatest and most popular Flemish painters, notably Peter Paul Rubens. Spanning a wide variety of genres from lyrical landscapes and fleshy nudes to rich mythological canvases and powerful altarpieces, his paintings were coveted by some of the most distinguished and powerful patrons in Europe. Rubens had a flourishing and well-organised studio from which emerged some of the finest painters of the next generation, such as Jacob Jordaens and Anthony van Dyck. It was however in England not Flanders that van Dyck reached the peak of his achievement, where under the service of Charles I he transformed British portraiture imbuing it with a realism and hitherto unknown brilliance of execution.
Date & Times
| Date | Start Time | End Time |
| --- | --- | --- |
| 14/10/2019 | 11:00 | 13:30 |
Ticket Information
| Ticket type | Price |
| --- | --- |
| General Admission - 3 day course | £114 |
| Concession (Members, over 60s, students, unwaged) | £103 |
| special rate ticket | £80 |
Book tickets