Wallace from Home
Meet the Expert
In this series, a member of the Curatorial Department explores ​their specialist area of the Collection in two different ways: a short Expert's Choice film delves deeply into the story behind one object, and a free ​online talk introduces works of art in a broader context.
For details of forthcoming Meet the Expert talks, please see our What's On pages.
See our full range of series content in our dedicated Meet the Expert section.
An Armenian Armour in Isfahan
Isfahan, the old capital of Iran, has been home to a substantial Armenian community since the early seventeenth century. A centre of artistic excellence, the Armenian neighbourhood of New Julfa saw its fortunes rise and fall over subsequent centuries. This month, Arthur Bijl explores New Julfa's unique place in the history of Iranian art through an armour made in the neighbourhood in 1844.
The Wallace Collection's Smallest Treasures
We invite you to explore a real treasure of our collection: our beautiful miniatures. In the Wallace, they are displayed behind glass in cabinets but they were in fact intended to be viewed at very close quarters, and to be held, carried and worn. They are very intimate in character and are enormously rewarding when examined in close detail. They reveal the individual styles of the artists who created them (including some notable women artists) and their remarkable skill in depicting scintillating surface detail and conveying personality and mood, all on a tiny scale.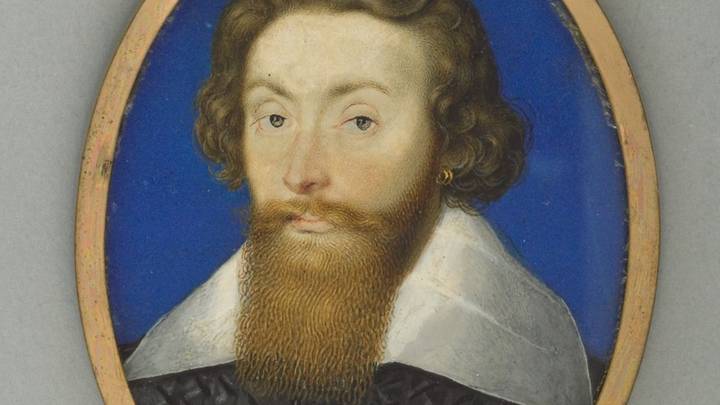 Spectacle in Venice in the 18th Century
The Wallace Collection holds an impressive collection of vedute, or topographical views, of Venice by Canaletto and Guardi, and by artists working in Canaletto's circle. In this talk, Dr Lelia Packer discusses a selection of these works in order to explore Venice as a major tourist destination during the 18th century. What did visitors come to see? What did they do during their visit? And, most importantly, how was the city recorded in paint for them?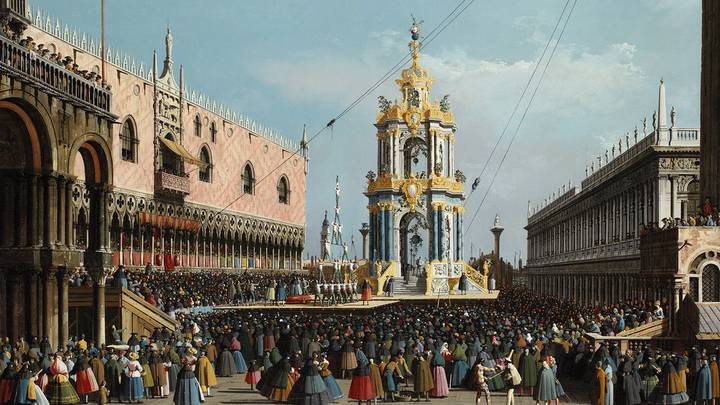 Online Events
Join our curators and experts for a variety of online talks, discussions, courses and practical classes to enjoy from home.
Riesener Site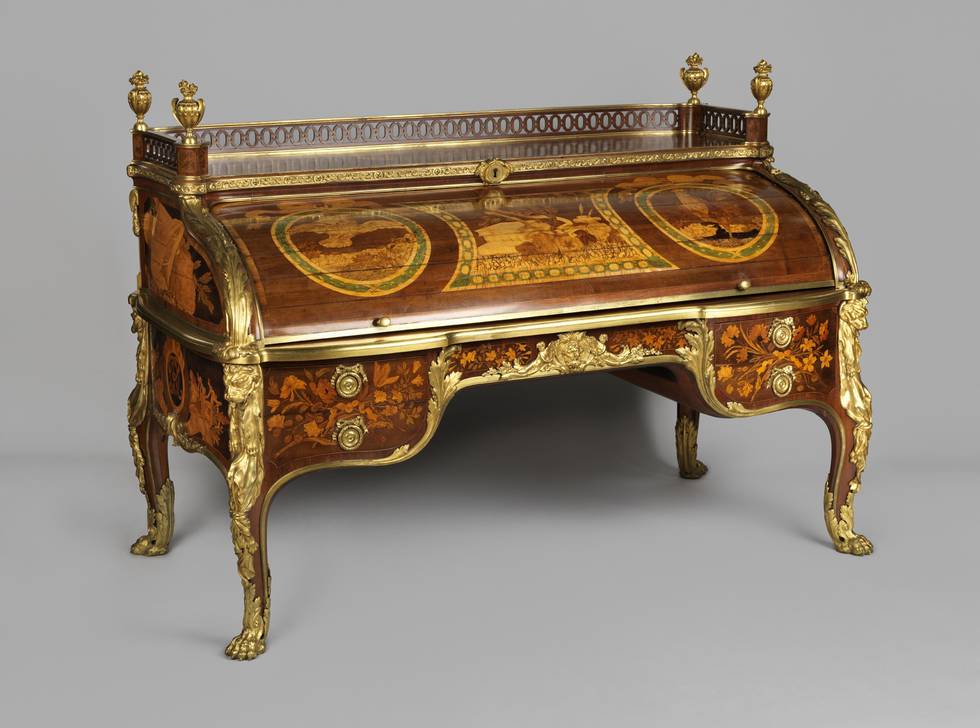 The Wallace Collection has one of the most important holdings of Riesener furniture in the world, and we have recently completed five-year research project on Riesener, in collaboration with the Royal Collection and Waddesdon Manor, which has given us new insights.
This research is introduced throughout a brand new site providing information about his life, his work for the royal French court and his patrons. Most importantly, it examines the furniture at the Wallace Collection, revealing insights into his working methods, the materials he used and the cabinetmaking techniques he employed. Richly illustrated with new high-resolution photography and digital content, the Riesener site allows you to explore the stories of Riesener's life, his furniture, his craft and his legacy.
Exhibitions Online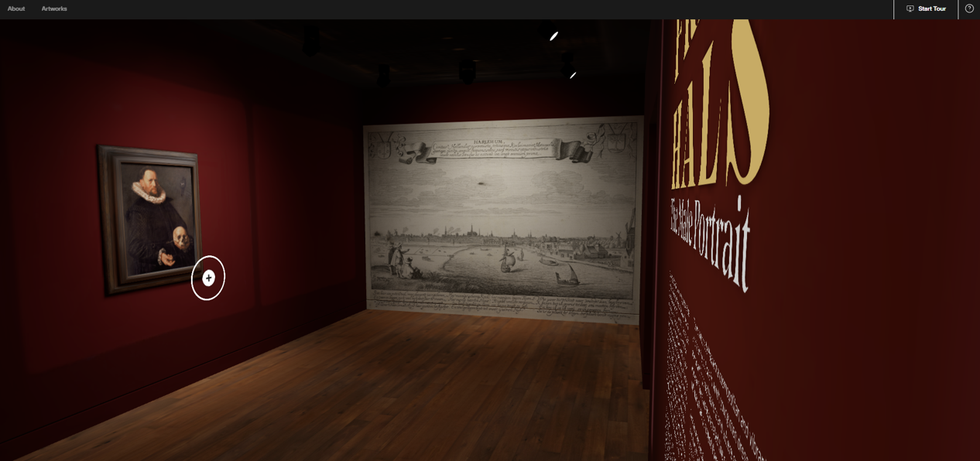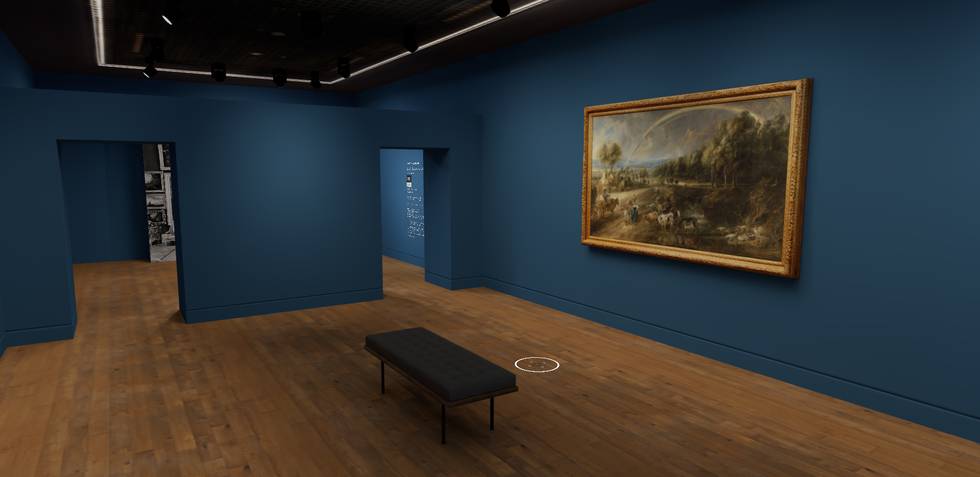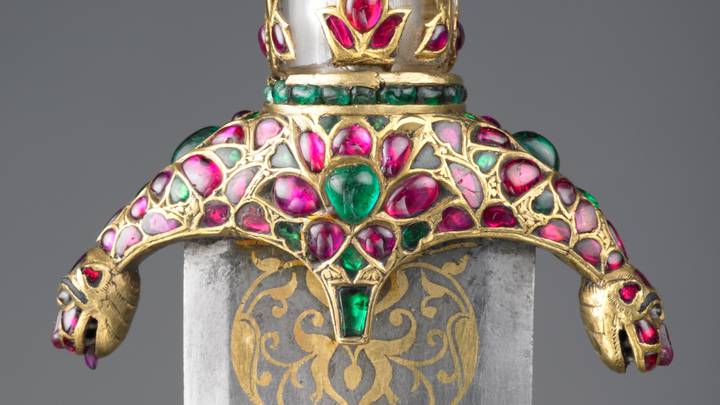 Read the Introduction to Forgotten Masters video transcript
Forgotten Masters: Indian Painting for the East India Company. Curated by William Dalrymple.
The Wallace Collection. In partnership with DAG.
Introducing the exhibition with Wallace Collection Director, Dr Xavier Bray, and Curator, William Dalrymple.
Dr Xavier Bray: Hello, my name is Xavier Bray and I'm director of the Wallace Collection and I'm delighted to welcome you to our new exhibition Forgotten Masters: Indian Painting for the East India Company. I'm joined here on this special tour with the curator himself, William Dalrymple, who will tell us more about the exhibition. But first of all, Forgotten Masters, what's the focus of this exhibition William?
William Dalrymple: This is a show of work that has never been seen before in the United Kingdom. It's a show of great masterpieces by Indian artists usually from the Mughal tradition, but working not for Mughal emperors, but for British East India Company patrons. What we aim to do with this exhibition is to make people familiar with the names of these great masters. Because these artists are the Indian equivalents of Donatello, Michaelangelo, Raphael. These are truly great artists. Some of the most remarkable artists ever to work on paper in India.
Claude Martin's dagger
Xavier: In this room we have this quite extraordinary dagger. It belongs to the Wallace Collection and this is how we met. It was one of the things I was keen to show you, mainly because it's a great example of Mughal art of the early seventeenth century, with this wonderful handle made out of rock crystal and bejewelled with diamonds, rubies and emeralds. But the reason I was very keen to show it to you is because inscribed in beautiful sort of calligraphy, is the name Claude Martin.
William: Claude Martin is a very good symbol of the world in fact that we're dealing with in this show because he is a man between worlds. He is born French but enters English service, but most of his work is actually not with the East India Company per se, but with the Nawabs of Awadh who were these regional rulers who took over great chunks of central India when the Mughal empire was contracting and fragmenting. And he made a vast fortune by selling them things they needed. He was part artillery man for them, he cast cannon, he was part procurer of a million other things as a merchant, but he was also very much a man of enlightenment and this quite possibly is the man who starts this whole fashion of getting brilliant first-class Mughal trained artists to use their skill in this micro-fine detailing that they were trained to do - not to paint emperors or court scenes in Agra, or Mughal court processions of weddings - but instead to paint birds, animals.
The Cobar Lily
William: This is a cobra lily and the artist is a man called Vishnupersaud who signs quite a lot of his work. We know a number of his paintings, and he was the artist of a botanist called Nathaniel Wallach. And Wallach, another Scotsman, went off to the kingdom of Nepal and it may have been on this trip, it may have been with Vishnupersaud in side-saddle beside him, that this extraordinary painting of a cobra lily was painted. It's an extraordinary mixture of cross sections and roots and tendrils climbing up, and it has this sort of energy and the different angles of a twentieth century abstract painting. It could be a Léger of some sort of industrial complex or something. It's a very complex and mysterious painting. You get the impression that the artist himself is rather in awe of the complexity of this strange plant with its cross sections and root structures and all the strange different textures that it makes.
Xavier: It's quite interesting to think of these watercolours that were part of albums, but then were being published and reproduced as if the copyright was taken and then used. Then there's a quote that goes with this in the actual description by Wallach that says 'I believe the root is considered innocent and even esculent by the mountaineers of Nepal'. I mean there really is a sense of him note-taking and then reworking, rephrasing it to accompany his publications. So there's the conversation that's not only artistic, but then becomes truly professional.
James Skinner
William: Now James Skinner was, like the paintings we're talking about, himself a hybrid. His mother was a Rajput, his father was a Scots mercenary, Hercules Skinner. James Skinner said his skin was like a sword made both ways to cut against him. In other words, he was never fully trusted by Indian society because he was half British, and he was never wholly trusted by British society because he was half Indian. He was in this difficult world now of the 1840s, just before the great Indian uprising, the British now dominant but increasing resistance and increasing resentment from a conquered India. Everyone is aware that this pressure is building up, that there is more and more oppression, and more and more resistance. At some point this is going to blow. And so this world of the white Mughals that we've seen since the beginning where British and Indian are intermarrying, sharing artistic impulses, all this is now in danger because such is the arrogance of the British that they begin to plan not only to knock down temples and impose themselves on India but even to destroy the Taj Mahal. And James Skinner, as someone who represents this hybridity even in his blood, finds life more and more difficult. So this sort of first encounter with two different worlds not knowing each other, observing each other, experimenting with different ways of life and different artistic forms, is giving way now to a more familiar imperial, settled imperial dichotomy where you've got the ruler, and the ruled. And the resentment on behalf of the ruled extended event to the artists.
Sita Ram
Xavier: Sita Ram - the last section of this exhibition really takes us right to the limits of this school of painting that we've looked at. There's a real British influence on these ways of looking here, and here we have suddenly the lens opens out and we see big landscapes. Who is Sita Ram?
William: So as you say, this is in a sense the final destination of this trajectory that we've been following in the course of the this exhibition. When we opened, we had Mughal artists painting animals and birds in Mughal landscapes. That stork at the very beginning with the Lilliput language of miniature trees in the background. And only the most small hints that we're dealing with European patrons rather than Mughal patrons. Now, we come the far side of that journey, we have works being commissioned which are so European that there are only small hints that there are Indian artists involved. Lord Hastings seems to have brought Sita Ram, or maybe his wife brought Sita Ram because we have no mention of Sita Ram in Hastings' own diaries, and he closely follows the governor general's trip, drawing images and the very best of them - and we have three of the very best here to end the show – are almost Turner-like in their use of wash and colour. My personal favourite is the illuminations and fireworks round the lake at Constantia, dating from 1815. And this again takes us back to where we began, because we're in Claude Martin's own house, the place that that dagger came from – that very first exhibit at the beginning of the exhibition. Here now, fifty years later, Claude Martin has died and an obelisk is being erected opposite his house to his memory – so much so that the scaffolding is still on it, it hasn't yet been completed. It is the night of the governor general's visit, it's 1815 so news has just come through of the British victory at Waterloo, and the whole place is lit up with fireworks and illuminations.
Forgotten Masters: Indian Painting for the East India Company.
In partnership with DAG whose generosity made the exhibition and this tour possible. 
With thanks to the Elizabeth Cayzer Charitable Trust who supported the audioguide. 
With thanks to Imagineear for the audio production – the full and original version was an audioguide to the exhibition.
Explore more videos related to our temporary exhibitions programme on our YouTube channel
Inside the Museum
45 Years in just 88 Minutes
Our former Head of Conservation, David Edge, retired in 2020 after an astonishing 45 years at the Wallace Collection. Listen to his fascinating bespoke tour of the collection, showcasing some unseen library and archive material, and recounting some of his favourite stories and anecdotes from working at the Wallace Collection since 1975.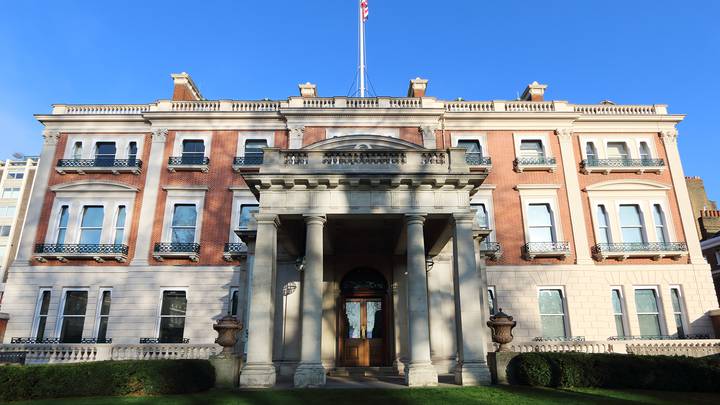 Conservation in Action
Read a recent blog post from our Head of Collection Care, Yunsun Choi, on how to care for a collection in lockdown, and explore the work of the conservation department.
See more of the work of the conservation team, including videos of recent conservation projects, on our YouTube channel
120 Years of the Wallace Collection
June 2020 marked 120 years of the Wallace Collection being open to the public. In these two blog posts, we explore the foundation of the Collection as one of the greatest gifts ever bestowed to the nation, and our current Director, Dr Xavier Bray, reflects on 120 years of the Collection's history.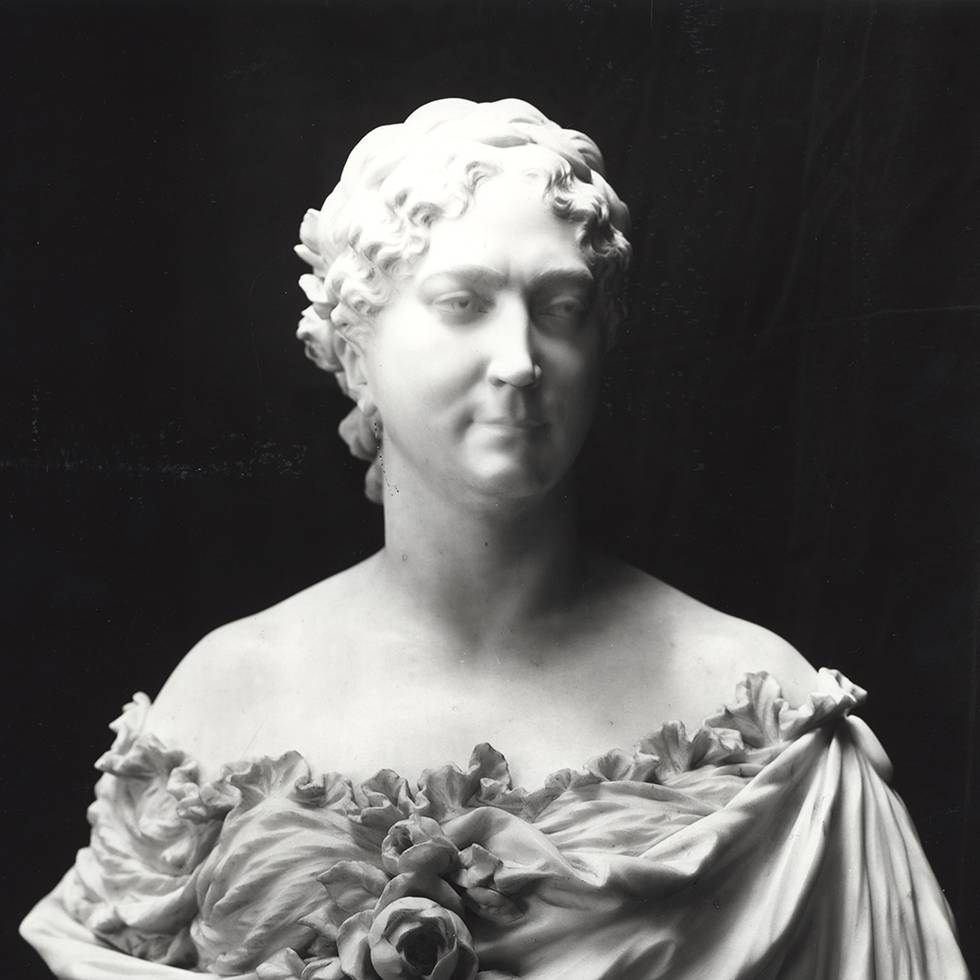 The Wallace Collection was bequeathed to the British nation by Lady Wallace, the widow of Sir Richard Wallace.
Find out more about Lady Wallace and her remarkable legacy in this article, "Unmasking an Enigma: Who Was Lady Wallace and What Did She Achieve?" written by Wallace Collection Curator Suzanne Higgott featured in online journal '19' for interdisciplinary studies of the long nineteenth century.
Learn and Play
We have created a range of creative learning resources for children, families and young people to help them explore the collection from the comfort of home.