Repairing our Rare Books
Conservation Appeal
Repairing our Rare Books
Famous for its beautiful paintings, sculptures and furniture, the Wallace Collection has a lot more to offer to those who have an insatiable thirst for knowledge about the arts and beautiful objects. 70 of our rare books, which form an invaluable part of the museum's library, need urgent conservation treatment such as rebinding and repair.
These exquisite books are essential to the museum for the insight they give into Arms and Armour, Fine Arts, Decorative Arts and History, and the support they provide for understanding and researching the museum's collections. The boards, marbling and bindings are also testaments to the fact that these books are works of art in their own right.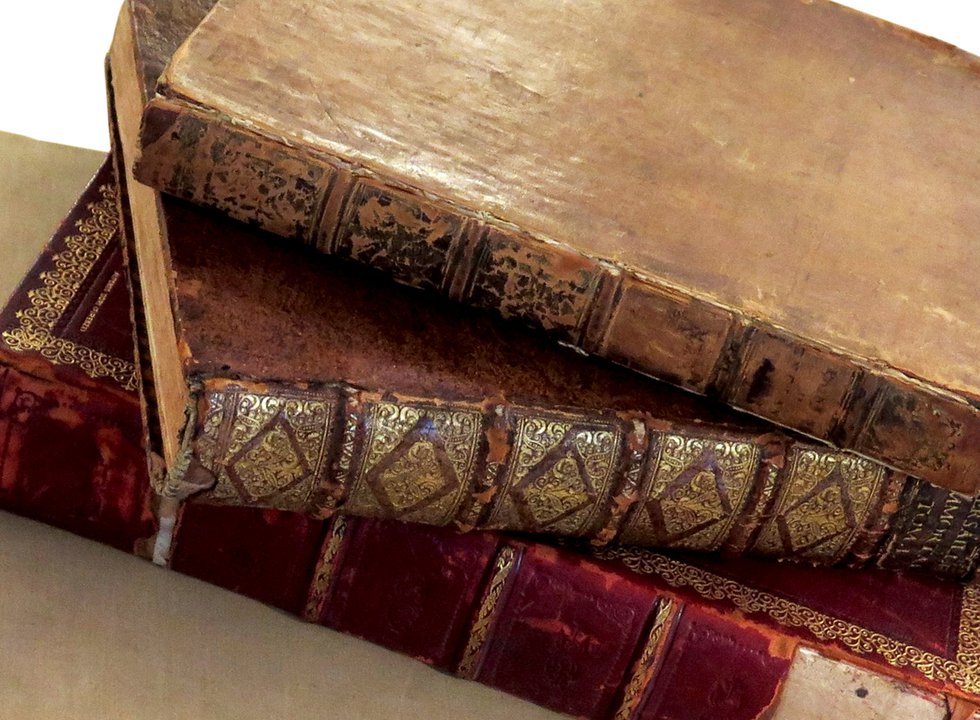 Our 2018 Conservation Appeal, created for these volumes, aims to raise £7000 to cover the cost of repairs and rebinding. By donating towards the project you will play your part in safeguarding the library for the years to come:

A DONATION OF £30 will rebind a small volume in buckram.
A DONATION OF £50 will purchase a protective solander box for a standard paperback size book.
A DONATION OF £100 will repair minor paper faults and damage to a leather binding.
A DONATION OF £150 will restore a leather binding.
A DONATION OF £300 will help restore leather bindings on larger volumes or repair portfolios that house collections of plates.

These are indications only and we welcome all donations.

For donations of £100 or over, we will be delighted to let you choose the book you wish to conserve from a selection to match your interests.