Help us Conserve our Canalettos!
Thank you for helping us reach our target!
Between 27th November and 20th December 2018 we launched a crowdfunding campaign to raise £17,500 to conserve two of our most beloved Canaletto paintings – 'Venice: the Molo with Santa Maria della Salute ' and 'Venice: the Riva Degli Schiavoni '.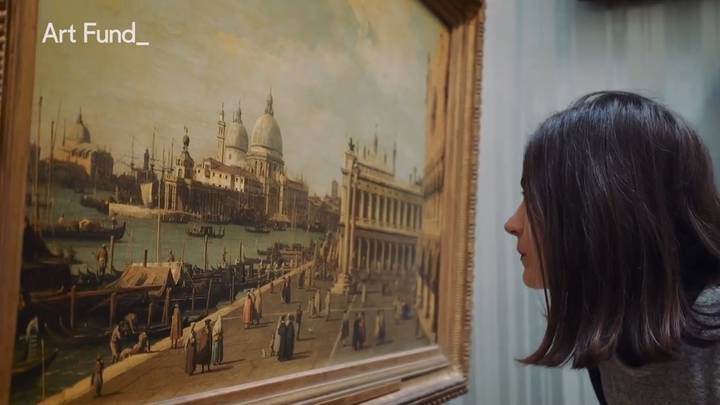 Whatever he paints, whether it is buildings, water, clouds or images, he gives the impression of vitality… so that the ordinary viewer finds Nature in his work and the connoisseur Art.
Acquired by the 4th Marquess of Hertford, this pendant pair shows the iconic view of the Doge's Palace in Venice from opposing sides. The paintings are a wonderful example of Canaletto's technical skill.
The two paintings are now in desperate need of cleaning and conservation, and their now yellowed varnish hinders the impression of depth, the lively colours, and obscures some of the finer details originally intended by the artist.
Within the 23 day campaign we were able to raise the £17,500 needed to send these two paintings to the Hamilton Kerr Institute at the University of Cambridge, where they will be conserved and undergo technical analysis and cleaning. Simultaneously, the frames will be conserved at the Wallace Collection by our conservators.

Learn more about the campaign, and read updates on the progress of the conservation via the Art Happens link below.