Fixing Fragonard at the Wallace Collection
FIXING FRAGONARD AT THE WALLACE COLLECTION
Jean-Honoré Fragonard (1733-1806) was one of the most celebrated and prolific artists of the ancien regime. Today his art continues to enchant. His works – distinguished by their playful exuberance, their brilliant colour palette, and their bold, gestural brushwork – represent the very pinnacle of the French aesthetic movement known as the rococo.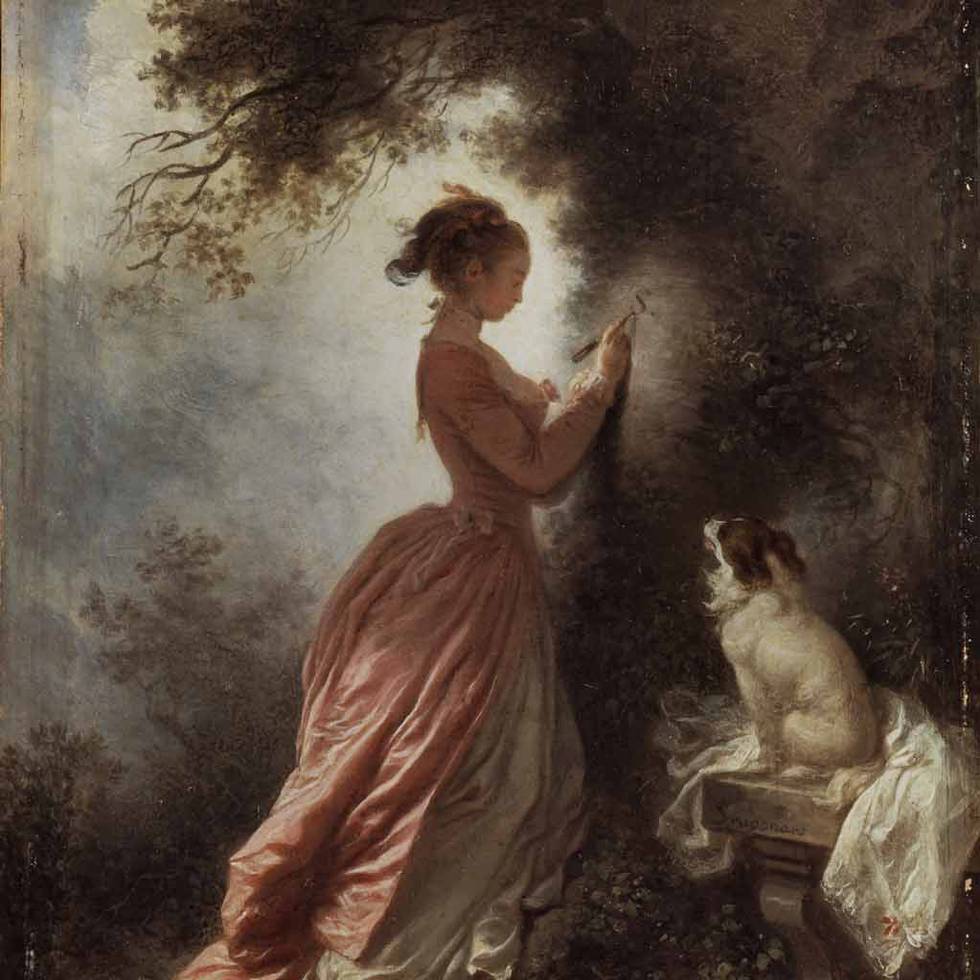 Acquired in 1865 by the 4th Marquess of Hertford – who loved French rococo art for its intimate and romantic aspects – the enchanting Souvenir depicts a young girl carving an initial into the bark of a tree. A small dog watches her devotedly. Charming and intimate, this small-scale masterpiece highlights Fragonard's remarkable ability to calibrate his style to a range of tastes and formats while almost maintaining artistic quality at the very highest level.
Some years prior to making The Souvenir, the artist had become disenchanted with the bureaucratic strictures imposed by the French Academy of Painting and Sculpture. Following his break with that institution, he devoted himself exclusively to cultivating his own exuberant style. Created in c. 1775-1780, The Souvenir may be seen as emblematic of Fragonard's risky decision to follow his artistic instincts. Just as his determined heroine struggles to carve a letter into the bark of the tree, pressing her knee against the trunk as she writes, so a liberated Fragonard struggled, then ultimately triumphed in the act of creation.
Today The Souvenir plays a leading role in Joanna Hogg's film of the same name, as a recurring motif that echoes and reiterates the film's broader themes of female empowerment and the process of art making.