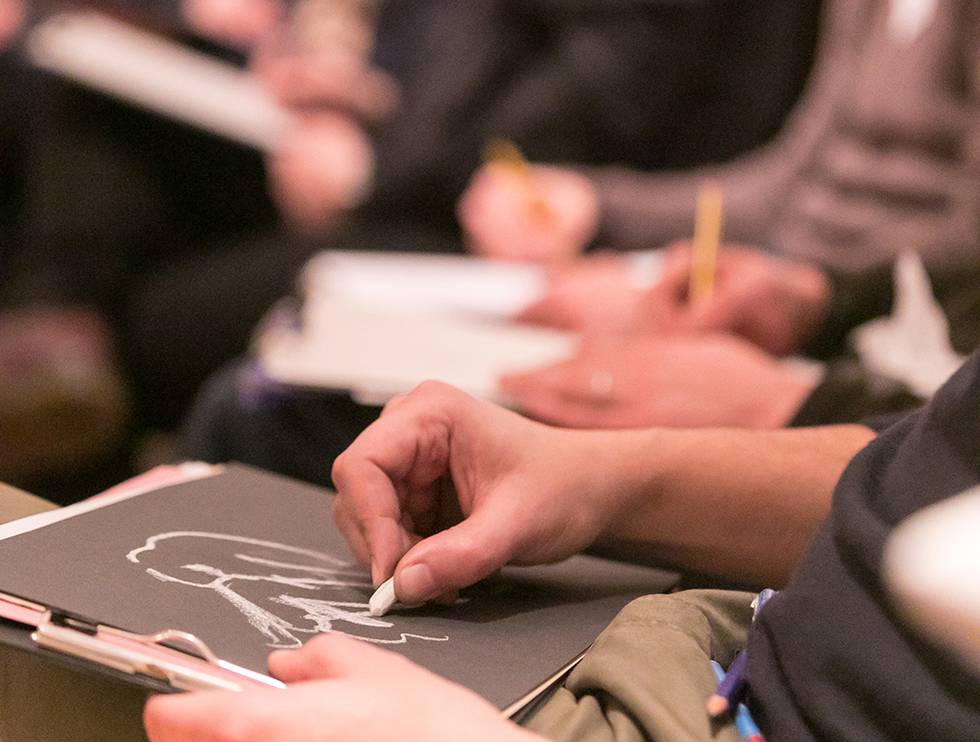 Secondary School Session for KS3-5.
Duration 2 or 4 hours. Year-round session. Maximum 26 students.
Students need to bring their own sketch/workbooks. Artist quality materials provided. Learn new drawing techniques and hone observational skills to produce work that will maximise the effect of sketch or workbooks. Skills covered include annotation of sketches, quick fire drawing, making best use of the page, and how to make changes without using a rubber!
Students will focus on the themes below. Please state which when booking if you have a particular area of study you wish to explore.
"There was a continuous improvement in students work. At the start of the day no one was too keen on art. During the course of the day everyone got in touch with their inner artist. It has left us with much to think about and try in future." - Teacher, KS4