Special Projects
Young Curators Programme
The Wallace Collection's Young Curators Programme was developed in collaboration with educators and families from local school, St Vincent's Catholic Primary School in 2009. For their inaugural event, the participating children selected works of art from the collection and organised a public exhibition entitled Shhh…it's a Secret!, the first of its kind in a National Museum. The programme continues to prosper and every year the Young Curators give three public tours, presenting a new perspective of the collection through fresh, young eyes. In the spring of 2018 the Young Curators created a video tour 'Our Favourite Things' which you can watch below.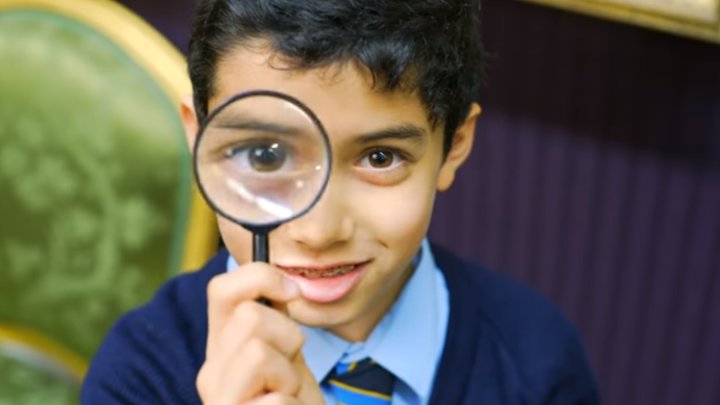 To find the next Young Curators Tour, see our Whats On guide here.
The programme aims to foster a love for the arts in children whilst building their self-confidence. It also gives them an active way to engage meaningfully with their local cultural institution, as well as changing the perception of both museum personnel and the public about the capabilities of young people.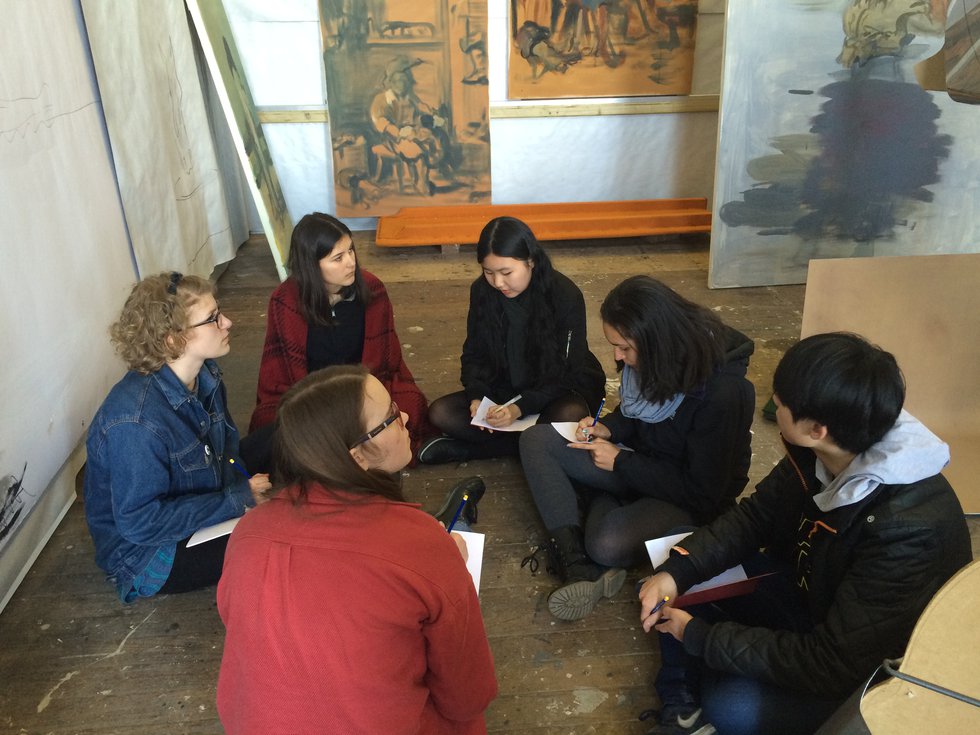 Wallace Youth
Wallace Youth is the Museum's Youth Advisory Panel. Consisting of around twenty pupils from schools across London, they play an active role in the Museum. Along with learning about the Museum and its collections, they plan events for their peers, including an annual 'Friday Late', deliver public talks and write and produce digital content for the Museum.
If you are a student aged 14-18 years and would like to get involved please email for more information about how to sign up.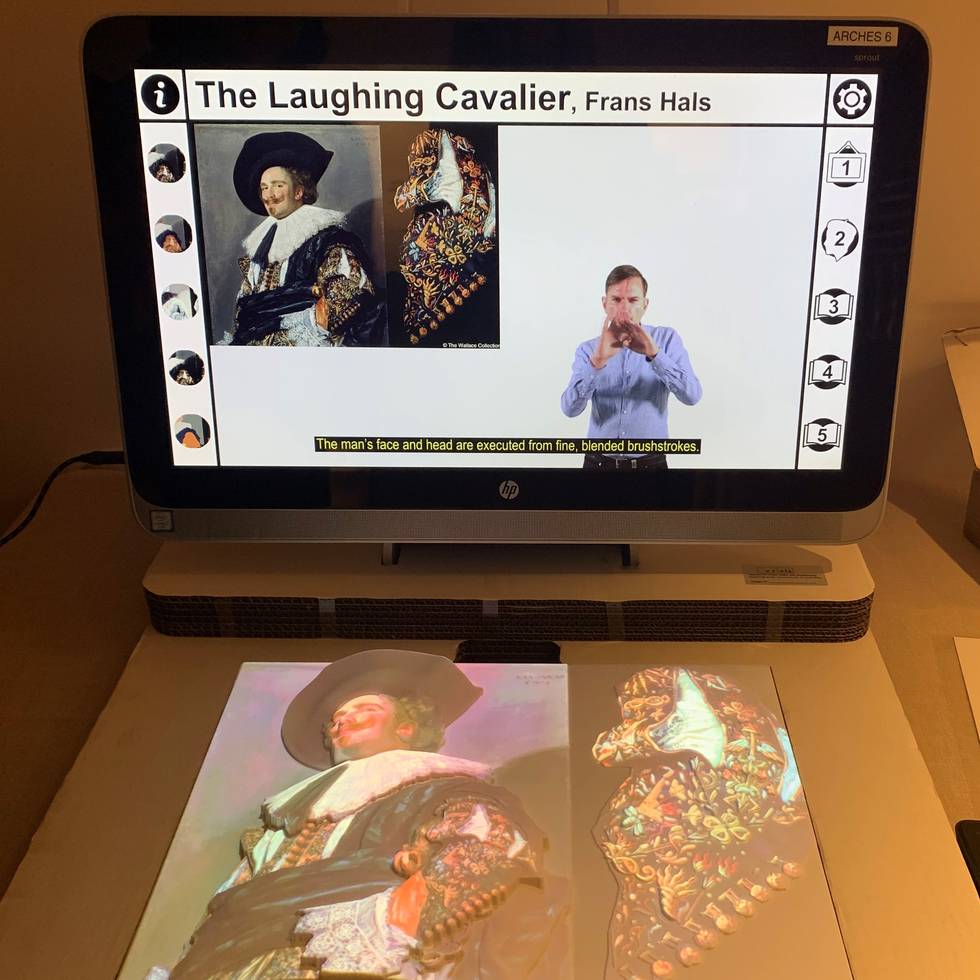 Arches Project
ARCHES is a 3 year project which began in October 2016, and is partially funded by the European Union under the Horizon 2020 programme.

ARCHES stands for "Accessible Resources for Cultural Heritage EcoSystems". With the support of the European Union, ARCHES has brought together disabled people, technology companies, universities and museums. Together, they have developed and tested technological solutions to improve access to culture.
The core of the project has been four participatory research groups. They met in six museums, including the Wallace Collection and the V&A, for more than two years. Their experiences and suggestions have helped researchers develop applications, games, sign language avatars and multisensory materials for museums. The innovative methodology around participatory research is explored further in Towards a Participatory Museum, our How-to-Guide on inclusive activities. Written by Helena Garcia Carrizosa, Jara Diaz and Felicitas Sisinni, with Rotraut Krall, Anne Fay, Suzana Skrbic and Sarah Fairbairn, edited by Moritz Neumüller.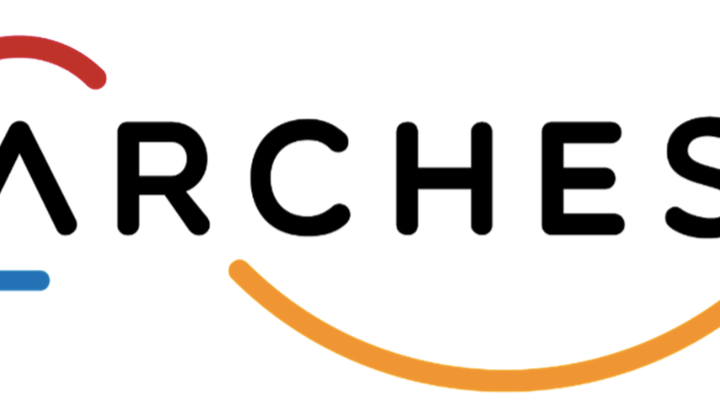 This interdisciplinary 3-year project is coordinated by the Austrian company VRVis with the collaboration of another eleven entities from four European countries:

University of Bath, United Kingdom
The Open University, United Kingdom
Signtime, Austria
ArteConTacto, Austria
Museo de Bellas Artes de Asturias, Spain
Coprix Media, Serbia
Kunst Historisches Museum Wien, Austria
The Wallace Collection, United Kingdom
Museo Thyssen-Bornemisza, Spain
Museo Lázaro Galdiano, Spain
Victoria & Albert Museum, United Kingdom


Currently our fully accessible games are available directly in your web browser, with artworks from the Wallace Collection, V&A, the the Kunsthistorisches Museum, the Thyssen-Bornemisza National Museum, the Lázaro Galdiano Museum, and the Museo de Bellas Artes of Asturias. The game is also available as an app and can be downloaded free of charge from the Apple App and Google Play stores.
interactive multimedia guides have been developed for each of the partner museums. For the Wallace Collection this gesture-controlled multi-media guide explores our most famous painting, the Laughing Cavalier.
The project is also developing accessible Museum apps which will allow our visitors to explore our collection according to their access preferences. These will be released shortly.

This project has received funding from the European Union's Horizon 2020 research and innovation programme under grant agreement Nº 693229.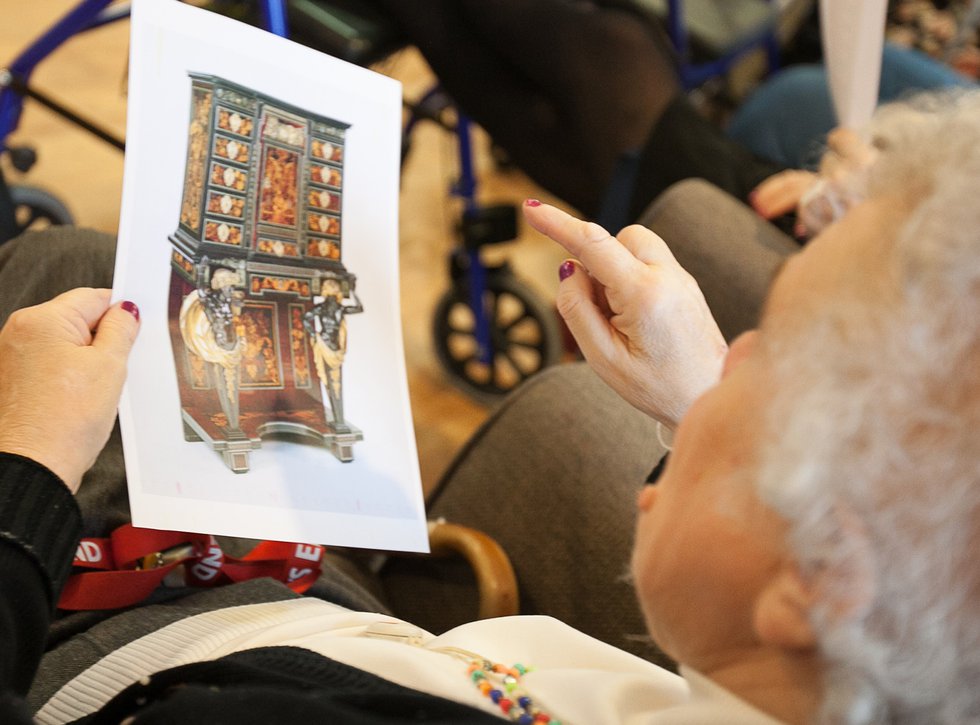 Out of the Frame: Loan Box Project
With funding from NIACE through CLIF (the Community Learning Innovation Fund), the Wallace Collection developed six themed loan boxes to be lent to older people in care home settings outside of London. These boxes are an innovative way to facilitate an experience of the museum and provide access to the Collection.
The Loan boxes were specially designed to be a stimulus for discussion and appreciation so that care home staff and volunteers could deliver their own sessions with residents. Training was provided to staff and volunteers to support them with using the boxes with residents. Each themed box contained reproduction images of the collection, handling items to accompany the works of art, a booklet guide, and an iPad with relevant digital content.

Find out more about this project via the links below:

Introduction to Project in a Box
CLIF13273: 'Out of the Frame Loan Boxes', Final Report

Resources:
There were 6 themes with accompanying booklets, available to download below.

Family and Home
Great Outdoors
Stories
Work and Play
Gossip and Scandal
Collectors and Curiosities
There is also audio available for each theme. We are currently working to make it available online, in the meantime please email: community@wallacecollection.org to request a copy.
The creation of new material by The Wallace Collection's 'Out of the Frame Loan Box" has been financed by the Skills Funding Agency through the Adult Community Learning Fund managed by NIACE. Copyright in this material is vested in the Crown but it is made freely available for others to use under the terms of the Open Government Licence. Full details are available at www.nationalarchives.gov.uk/doc/open-government-licence/.