Special Projects
Young Curators Programme
The Wallace Collection's Young Curators Programme was developed in collaboration with educators and families from local school, St Vincent's Catholic Primary School in 2009. For their inaugural event, the participating children selected works of art from the collection and organised a public exhibition entitled Shhh…it's a Secret!, the first of its kind in a National Museum. The programme continues to prosper and every year the Young Curators give three public tours, presenting a new perspective of the collection through fresh, young eyes. In the spring of 2018 the Young Curators created a video tour 'Our Favourite Things' which you can watch below.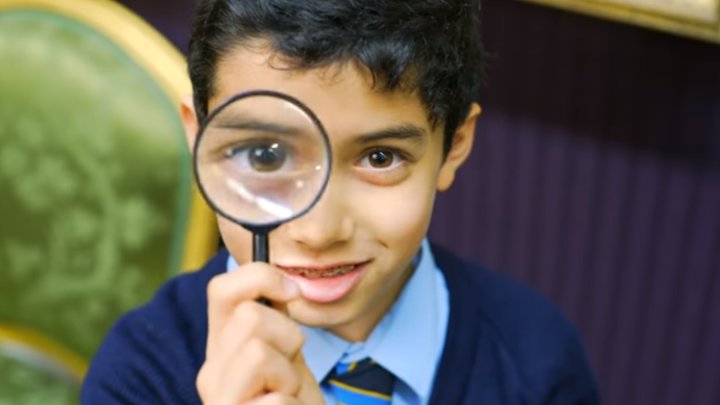 To find the next Young Curators Tour, see our Whats On guide here.
The programme aims to foster a love for the arts in children whilst building their self-confidence. It also gives them an active way to engage meaningfully with their local cultural institution, as well as changing the perception of both museum personnel and the public about the capabilities of young people.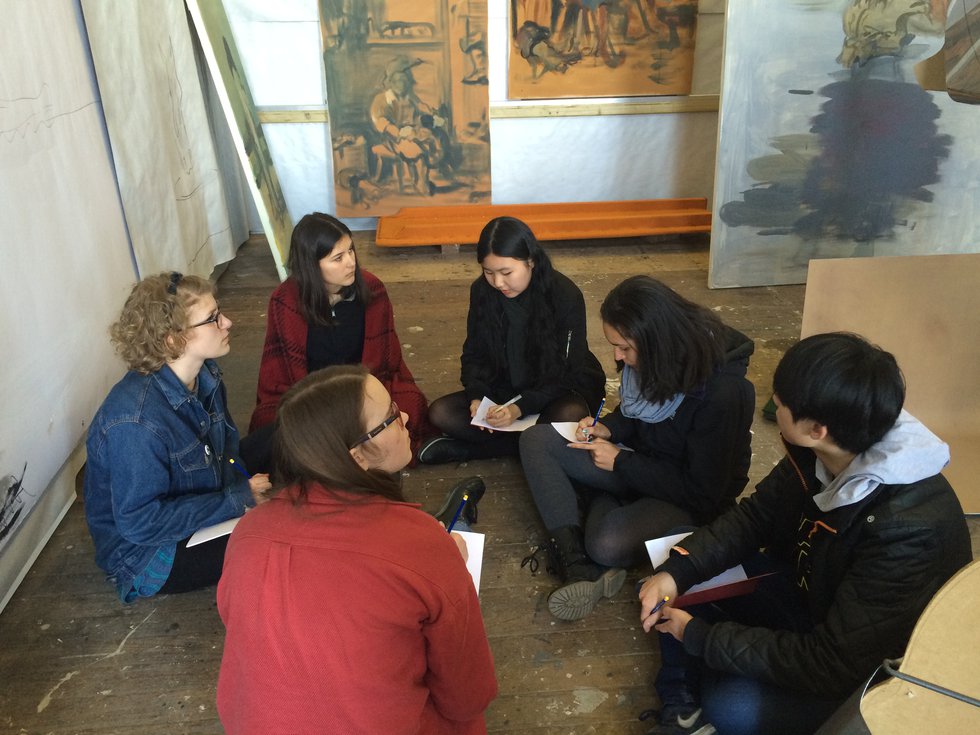 Wallace Youth
Wallace Youth is the Museum's Youth Advisory Panel. Consisting of around twenty pupils from schools across London, they play an active role in the Museum. Along with learning about the Museum and its collections, they plan events for their peers, including an annual 'Friday Late', deliver public talks and write and produce digital content for the Museum.
If you are a student aged 14-18 years and would like to get involved please email for more information about how to sign up.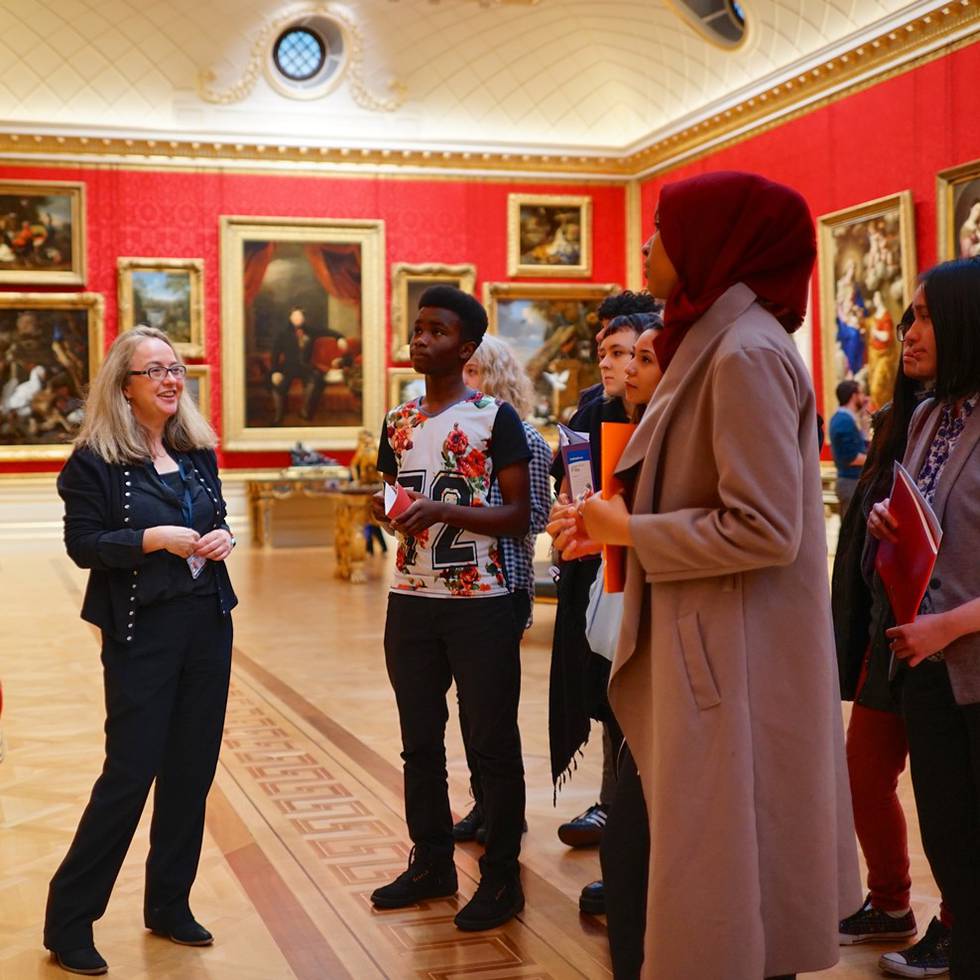 Art History for Everyone: Free Art History EPQ and A Level course for state school students
Art History for Everyone is a free taught Art History Extended Project Qualification and A level course for state maintained sector students on term-time Saturdays. Two courses are currently based at two venues: The Wallace Collection, generously supported by The Band Trust, and the National Gallery, with core funding from The Rothschild Foundation, with visits to other collections and sites.
From September 2018, students will study for a taught Extended Project Qualification (EPQ) which is the equivalent to half an A level in UCAS points. This will be taught alongside two modules of the new Pearson A Level Art History course. Students have the option to study a further two modules and sit the A level exam at the end of the second year.
All places are offered at no charge to state maintained sector sixth form students, with priority to candidates from a widening participation background, and to those with aptitude and ability for the course.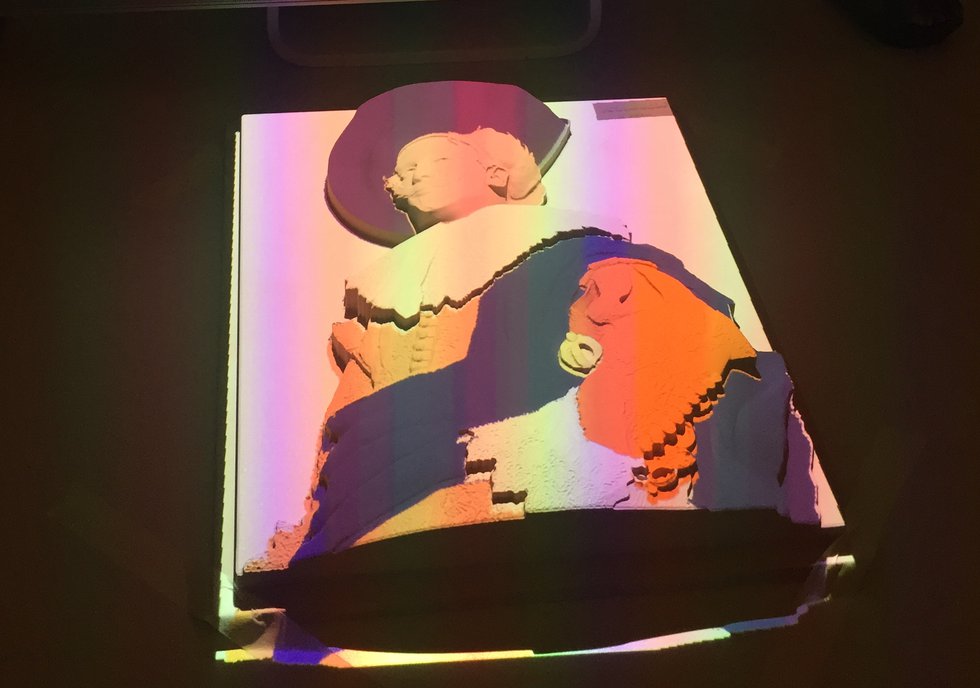 Arches Project
ARCHES (Accessible Resources for Cultural Heritage EcoSystems) is a 3 year project which began in October 2016, and is partially funded by the European Union under the Horizon 2020 programme.

The project aims to generate more inclusive environments at museums and cultural heritage sites, so that people with differences and difficulties associated with perception, memory, cognition and communication can easily access and understand art.

ARCHES brings together three key aspects: a participative research methodology, the reuse of available digital resources and the development of innovative technologies.
As part of the project, the Wallace Collection and the V&A have hosted a participatory research group every week for the first year of the project and every other week as we have entered year two. This group is made up of mixed group of volunteers. Each member of the group has either a sensory or cognitive impairment which makes access to our collections difficult. Over the past eighteen months they have been exploring how different technologies can be used to make this process easier, including a gesture-controlled interactive audio guide that can be operated directly with the hands on a tactile reproduction of an object or painting and specially designed apps and games that have inclusive design at their heart.

A total budget of €3.8 million, of which almost €3.4 million is from the EU, is devoted to designing, developing and validating the tools and activities in ARCHES. This interdisciplinary 3-year project is coordinated by the Spanish company Treelogic with the collaboration of another twelve entities from four European countries:

University of Bath, United Kingdom
The Open University, United Kingdom
Signtime, Austria
ArteConTacto, Austria
Museo de Bellas Artes de Asturias, Spain
Coprix Media, Serbia
VRVis Zentrum fur Virtual Reality und Visualisierung Forschungs, Austria
Kunst Historisches Museum Wien, Austria
The Wallace Collection, United Kingdom
Museo Thyssen-Bornemisza, Spain
Museo Lázaro Galdiano, Spain
Victoria & Albert Museum, United Kingdom


The ARCHES team is supported by a committee of experts composed of:

Dr Christopher Abbott - Emeritus Reader King's College London.
Dr Nicola Clare Grove - Speech and Language Therapist.
Dr Natalia Kucirkova - Senior Lecturer at Manchester Metropolitan University.
Prof Andy Minnion MBE - Director of the RIX Research and Media, University of East London.
Prof John Ravenscroft - Chair of Childhood Visual Impairment,University of Edinburgh.
Dr Edurne García Iriarte - Assistant Professor and Director of the MSc in Disability Studies at the School of Social Work and Social Policy at Trinity College Dublin.


This project has received funding from the European Union's Horizon 2020 research and innovation programme under grant agreement Nº 693229.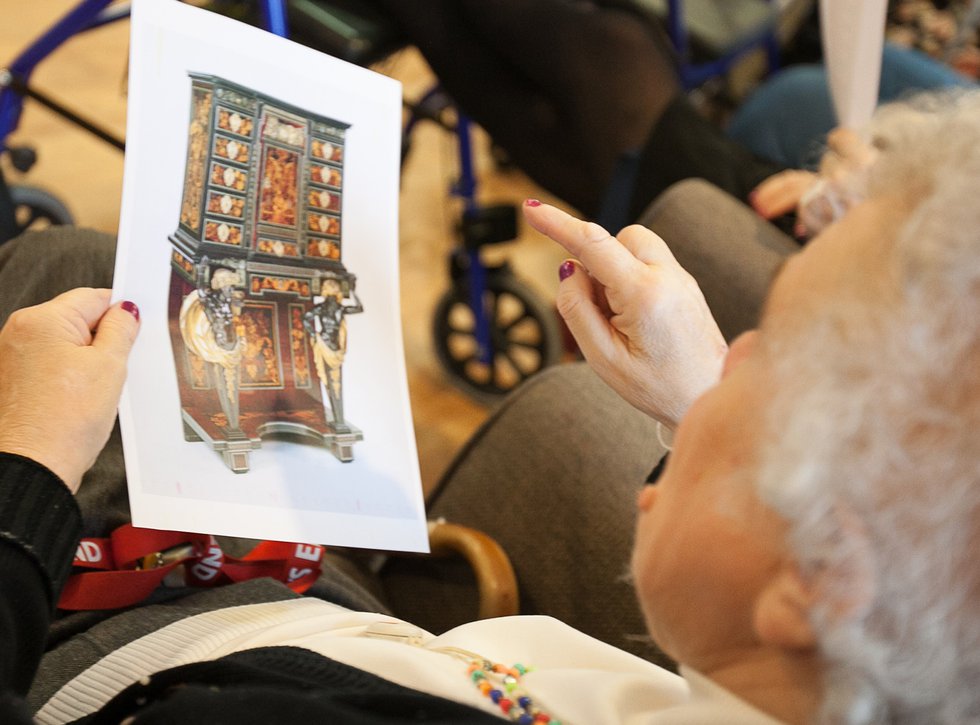 Out of the Frame: Loan Box Project
With funding from NIACE through CLIF (the Community Learning Innovation Fund), the Wallace Collection developed six themed loan boxes to be lent to older people in care home settings outside of London. These boxes are an innovative way to facilitate an experience of the museum and provide access to the Collection.
The Loan boxes were specially designed to be a stimulus for discussion and appreciation so that care home staff and volunteers could deliver their own sessions with residents. Training was provided to staff and volunteers to support them with using the boxes with residents. Each themed box contained reproduction images of the collection, handling items to accompany the works of art, a booklet guide, and an iPad with relevant digital content.

Find out more about this project via the links below:

Introduction to Project in a Box
CLIF13273: 'Out of the Frame Loan Boxes', Final Report

Resources:
There were 6 themes with accompanying booklets, available to download below.

Family and Home
Great Outdoors
Stories
Work and Play
Gossip and Scandal
Collectors and Curiosities
There is also audio available for each theme. We are currently working to make it available online, in the meantime please email: community@wallacecollection.org to request a copy.
The creation of new material by The Wallace Collection's 'Out of the Frame Loan Box" has been financed by the Skills Funding Agency through the Adult Community Learning Fund managed by NIACE. Copyright in this material is vested in the Crown but it is made freely available for others to use under the terms of the Open Government Licence. Full details are available at www.nationalarchives.gov.uk/doc/open-government-licence/.