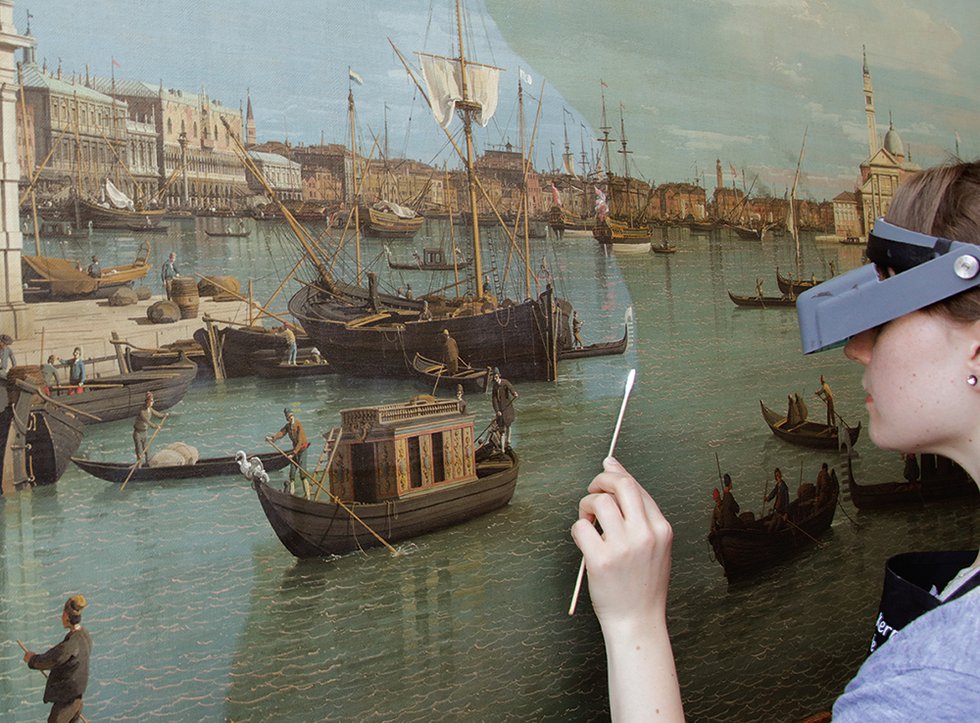 A Science Masterclass for A level Physics and Chemistry Students
Students will meet the conservators who restore paintings, furniture and armour to find out about the science behind their work. They will discover what museum conservation involves and see where taking a science degree can lead.
Find out about technical analysis such as:
Chemical analysis of paint- including gas chromatography mass spectrometry (GC-MS)
Demonstration of x-ray florescence analysis (XRF)
UV light examination
Workshops, talks and discussion led by experts from The Wallace Collection and The National Gallery
Curriculum Links:
Mass spectrometry (A level Chemistry)
Magnetic fields deflecting charged particle (A level Physics)
Energy levels in orbitals – excitation, de-excitation and ionisation (A level Physics)
EM spectrum (GCSE/A level Physics)
Recommended for students considering studying science subjects at university.
Students may book individually and do not need to be accompanied by a teacher.
"It was really cool hearing about the x-ray and infra-red images" - Student